Did you know? In this section, we invite you to discover interesting, funny and original facts about judo and the judo family around the world.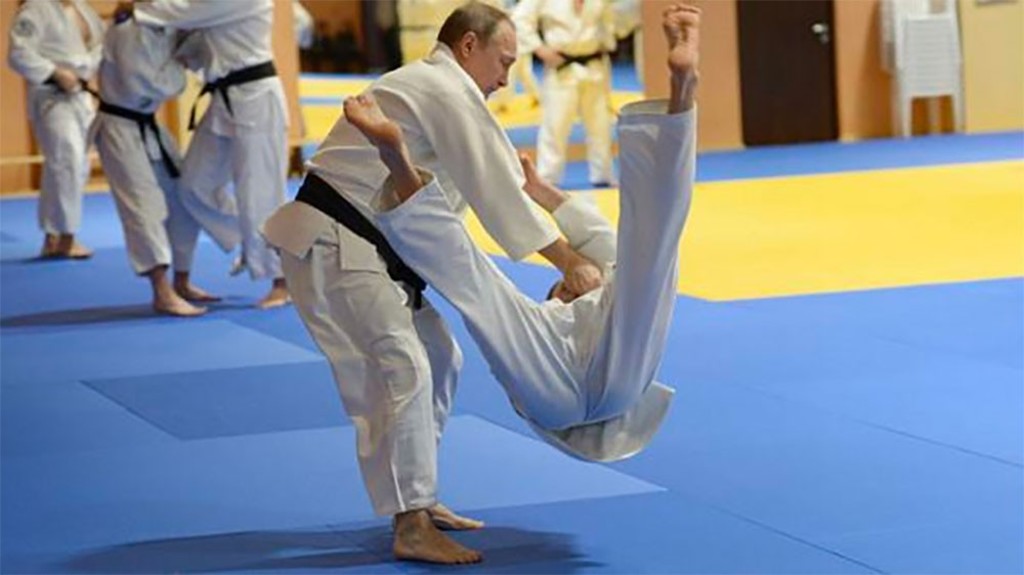 During the first day of the World Championships in Budapest, from L-R: Mr. CSANYI Sando, OTP President, H.E Mr. Viktor ORBAN, Hungarian Prime Minster, Russian Federation President and IJF Honorary President, His Excellency, Mr. Vladimir PUTIN, IJF President Mr. Marius VIZER, H.E, Mr. KHALTMAA Battulga, President of Mongolia and President of the Mongolia Judo Association
VLADIMIR PUTIN
Vladimir Vladimirovich Putin is a Russian statesman born on October 7, 1952 in Leningrad (now St. Petersburg). President of the Russian Government from 1999 to 2000 and from 2008 to 2012, then President of the Russian Federation, from 1999 to 2008 and since 2012, he has been re-elected as the head of the country in March 2018. He is also a black judoka and was several times St. Petersburg judo champion in his youth. In 2004, he wrote a book on the Japanese martial art, published in Russian under the title 'Let's Learn Judo with Vladimir Putin'. This book was also adapted to DVD in 2008. In October 2012, the Russian president received an eighth dan from the International Judo Federation of which he is the Honorary President. Passionate about judo, he regularly attends major international events. He was present at the London Olympics in 2012 and witnessed the victory of Tagir Khaybulaev (RUS) in -100kg. He was also present at the 2014 Chelyabinsk World Championships and most recently at the 2017 Budapest World Championships.
THOMAS PESQUET
Thomas Pesquet was born on February 27, 1978, in Rouen, France. He is an astronaut of the European Space Agency (ESA). From November 2016 to June 2017, he completed a six-month mission aboard the International Space Station. Before that, he first trained as an aeronautical engineer, then held several positions in the aerospace industry and at ESA before becoming, in 2004, an airline pilot. He is the tenth French to travel in space. During his mission, Thomas Pesquet conducted a large number of experiments. 
He carried out several spacewalks to maintain the International Space Station. In November 2016 he was appointed UNICEF Ambassador for Climate Change and Access to Drinking Water. But Thomas is also a very good sportsman and especially a black belt judoka. During his mission in space, he delivered a message to the international judo community that was broadcast during the Paris Grand Slam in February 2016. He also took his black belt and a small mascot (Judoroo) to space and together they saw the sun raising up 16 times a day.