Born in Romania and living in the USA, Ms. Nadia Comaneci is the greatest gymnast ever, with an incredible harvest of five Olympic gold medals, all in individual events. She was the first gymnast to be awarded a perfect score of 10.0 at the Olympic Games in Montreal 1976 with her movement at the uneven bards, and then, at the same Games, she received six more perfect 10s on her way to win three more titles. Four years later in Moscow, she won two more gold medals. During her career, she won nine Olympic medals and four World Artistic Gymnastics Championship medals.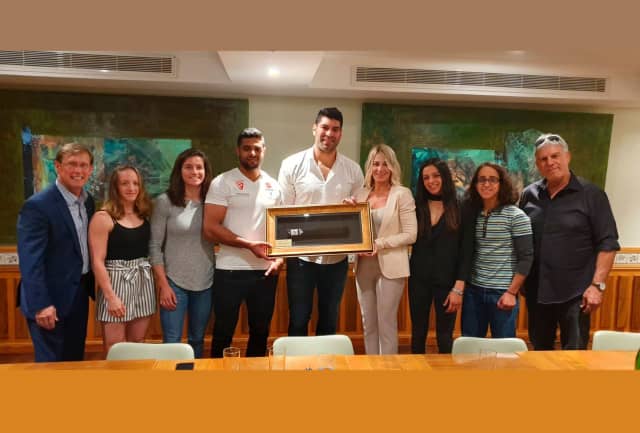 Nadia Comaneci is regularly present during IJF events and fell in love with the sport: "I discovered judo quite late", said the International Judo Federation Ambassador, before adding, "But every time I come to a judo event, I simply feel happy, I have the feeling that I am in my family."
In fact, Nadia and her husband, Mr. Bart Conner, two time gymnastic Olympic gold medalist, recently visited the Israel Judo Federation president, Mr. Moshe Ponte, and all Israeli senior Judoka including Shira Rishony, Timna Nelson Levy, Sagi Muki, Or Sasson, Gefen Primo, Gili Cohen and Peter Paltchik.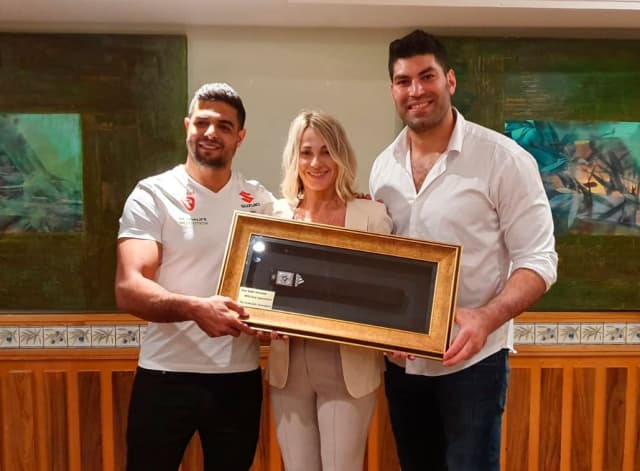 On this special occasion and to underline her incredible inspiration of the youth, as well as her continued support and contribution to Judo, the Israel Judo Federation awarded Ms. Comaneci with the honorary Judo Black Belt. Nadia Comaneci is credited with popularizing the sport around the globe. In 2000, she was named as one of the Athletes of the 20th Century by the Laureus World Sports Academy. From the uneven bars to the tatami, She continues to promote the values of sports and keeps inspiring generations of young people.