Being a junior is saying goodbye to adolescence and introducing yourself to maturity. It is finishing college and looking for a university, leaving the family home, opening a first bank account, voting and buying a car. It is much more than a transition; it is the moment to make a fundamental decision for the first time. Sometimes it goes well, sometimes it goes wrong. This is life. The same thing happens in judo.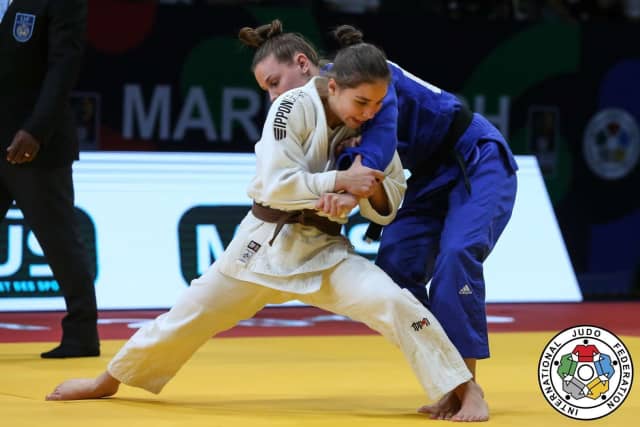 To be a junior is to be on the threshold of the serious, the professional. This is where you have to choose between being one more or striving for excellence. The world of judo professionals is no different from any other sport from a competitive point of view. Many try, but few get where everyone dreams of. Being a champion, at best, a medallist if things go fairly well, or not winning anything, is what separates the best from the rest. This is not new. What differentiates judo, its hallmark, is education. Said like this it may sound like propaganda or cliché, but that does not mean it is wrong. The junior judoka wants to be a senior and to knock on the door of the World Judo Tour mansion they have had to sweat a lot, learn the moral code of a specialty as artistic as it is martial. A medal, in any category, is the sum of many hours of effort and sacrifice, respect for the rules and the adversary, a fighting spirit that is seen little, less and less, in our daily tasks. However, when the juniors strip off their innocence, because they aspire to greatness, they find themselves at the foot of the mountain because the superior category is something else. A world or Olympic title means going to bed early and getting up early, training hard, eating well and maintaining an irreproachable demeanor. It is very complicated. It is giving up a part of youth. You have to have a special character to get to the end and the end is always the beginning of something new.
The junior world championships is something like the last exam, but a test where the most important thing is to be introspective. Regardless of the result, it is time to decide the type of life you want to lead. Some will find that they do not have the talent or the mental strength to devote ten more years to a sport that demands discipline. Nobody is a champion by chance; in judo that does not happen. You have to deserve it and the level of demand is extreme. Others will decide to continue knowing that they will never be the best, but are motivated by their love for a sport that is also a philosophy of life, above all. Over time others will become champions, some will be references and a handful of them become legends of judo.
That is why being a junior is such a special moment; exciting and worrying at the same time. There are always unconscious or immature people who do not digest the importance of the moment and end up crashing against the wall of disappointment. That's what the education given in the dojos is for; to get up and keep walking. Being a junior is to naturally renounce childhood, trust instinct and exercise free will. It is time to judge yourself, without masks or excuses. It is absolute transparency because you have to look in the mirror.
This year the mirror is in Olbia. This year's will be a more ruthless natural selection. Here we will see if the pandemic has left consequences in the determination of the new generations, if the values of judo are imposed on the decayed environment of a tormented society. We do not dare to name names, it would be too reckless, but we already know that, if only one of these young people becomes a professional, judo will have won and the world will have won too. The good news is that experience tells us that there will be many more than one.