#JudoMarrakech2019 Preview
Beslan Mudranov (RUS) Rio 2016 Olympic gold WRL: 33, -60kg
(Fights at -66kg in Morocco)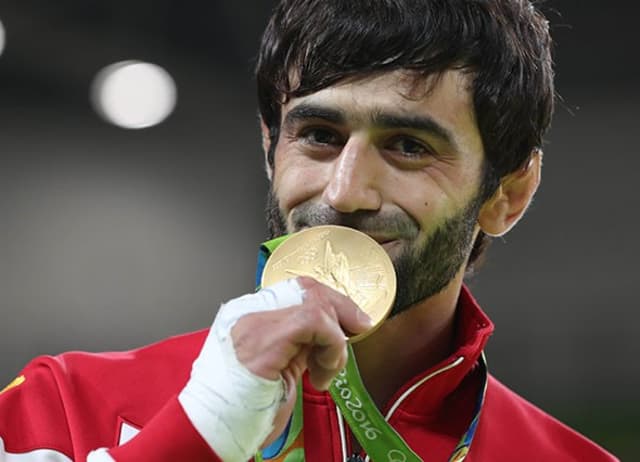 World number 33 MUDRANOV has fought has fought in five IJF competitions since his Olympic victory. The five-time Grand Prix winner only has a bronze medal from the 2018 Ekaterinburg Grand Slam to show for his efforts since his comeback in 2017.
Ezio GAMBA is always loyal to his top champions and will keep offering them opportunities to return to form despite the arrival of a group of new contenders from whom the Italian master will pick his Tokyo 2020 representative in the -60kg category.
Three Russian judoka are now ahead of MUDRANOV, 32, in the rankings. World number one MSHVIDOBADZE Robert has placed at his last nine events including silver at the Worlds and gold at the World Judo Masters while world number nine Albert OGUZOV and world number 11 Islam YASHUEV are two world-class judoka.
In a late change, MUDRANOV has been moved from the -60kg category to the -66kg category for Marrakech which will be his debut at the heavier weight.
Antoine VALOIS-FORTIER (CAN) London 2012 Olympic bronze WRL: 32, -81kg
Two-time world medallist VALOIS-FORTIER, 28, returned to action in February at the Düsseldorf Grand Slam after a back injury kept him out since May 2018.
VALOIS-FORTIER, who won bronze at London 2012 and finished seventh at Rio 2016, lost his first contest in Germany to world number 46 Stuart MCWATT (GBR) by a waza-ari score from a seoi-nage.
"I had a back surgery to fix disk issues I had in my lower back. Herniated disk exactly. My preparation has been going well. I am very happy to be healthy and just need to find my competition rhythm.
"Marrakech is important for me because I am behind in Olympics qualification points and need a good result at this event to catch up."
Automne PAVIA (FRA) London 2012 Olympic bronze WRL: 45, -57kg
PAVIA, 30, who finished seventh at Rio 2016, returned to competition in 2018 after a two-year absence during which time she started a family.
The four-time Grand Prix winner has returned to the same weight category, -57kg, but has found the road back to be a challenging one.
PAVIA finished fifth at the Abu Dhabi Grand Slam last year and placed seventh at the Paris Grand Slam in February.
France's world-renowned women's team also has an abundance of riches at this weight with world number 14 Helene RECEVEAUX and world number 24 Priscilla GNETO leading the way ahead of PAVIA in addition to the fast-rising Düsseldorf Grand Slam bronze medallist Sarah Leonie CYSIQUE who is ranked number 21 in the world.
Henk GROL (NED)
Beijing 2008 Olympic bronze
London 2012 Olympic bronze WRL: 8, +100kg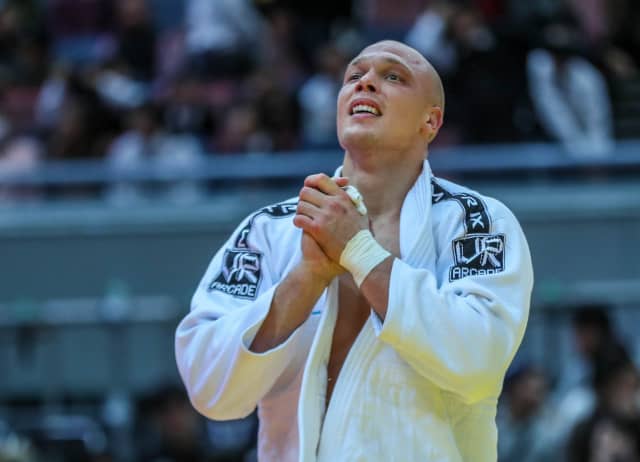 Was his heavyweight win at the Osaka Grand Slam a one-off?
Does GROL, at 33, have one more Olympic tilt left in him?
These are the questions that veteran Dutchman GROL, who turns 34 next month, will need to answer and he can offer a robust answer by winning in Morocco.
Three-time world silver medallist GROL, who is locked in a battle for Tokyo 2020 selection with teammate and world number 15 Roy MEYER, 27, moved up from the -100kg category last year and started well with a silver medal at the Ekaterinburg Grand Slam, bronze at the European Championships and an unexpected gold medal at the Osaka Grand Slam.
The three-time Olympian beat world champion Guram TUSHISHVILI (GEO), reigning Olympic champion Lukas KRPALEK (CZE) and 2008 Olympic champion NAIDAN Tuvshinbayar (MGL) on his way to gold in Japan.
GROL lost his opening contest at the invite-only Masters - albeit against double Olympic bronze medallist Rafael SILVA (BRA) – and lost bronze medal contests at both the Paris and Düsseldorf Grand Slam events in 2019.
The Netherlands' popular heavyweight will be the top seed in Marrakech.
Laura VARGAS-KOCH (GER)
Rio 2016 Olympic bronze WRL: 39, -70kg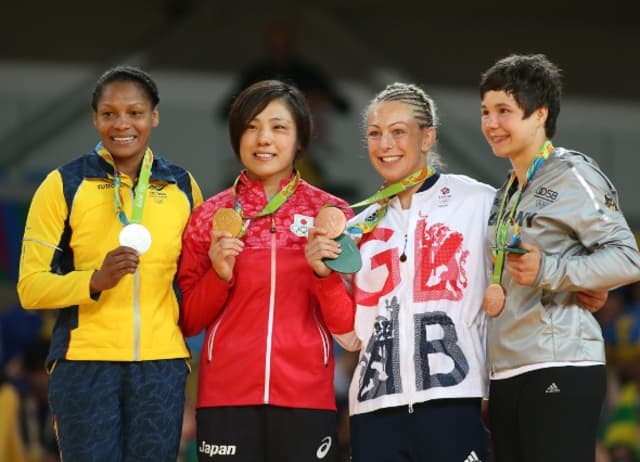 Germany's sole judo medallist at the Rio 2016 Olympics, VARGAS KOCH, 28, has one medal on the IJF World Judo Tour since the greatest day of her career in Brazil.
Former world silver medallist VARGAS KOCH won bronze at the The Hague Grand Prix in 2017 but has failed to medal in her nine other IJF outings since South America's first Olympic Games.
The Berlin native has been overtaken by world number 17 and Düsseldorf Grand Slam silver medallist Miriam BUTKEREIT in addition to world number 20 and Abu Dhabi Grand Slam bronze medallist Giovanna SCOCCIMARRO.
VARGAS KOCH was in a positive mood after her disappointing day in Düsseldorf where she lost her opening contest against Aoife COUGHLAN (AUS).
"The Grand Slam in Düsseldorf was unfortunately a disappointment to me this year," wrote the German international on her Facebook page.
"If it doesn't work out, it's all the more important to know who you can rely on. I'm really glad I have so many great people around me who support me, believe in me and with whom I can just have fun."
Watch #JudoMarrakech2019 live and free here on the IJF website from 8-10 March