Who do you want to fight? Keldiyorova (UZB) or Giuffrida (ITA)? Buchard (FRA) or Giles (GBR)? Maybe you would prefer Pupp (HUN) or Krasniqi (KOS). Come on, pick one! If these were the possibilities as you looked towards a place in a semi-final, who would you choose? The fact is that it doesn't matter, the level is ridiculously high; the results back up the current level and the stakes are higher still. Points, qualification, personal confidence, national pride, all are on the line in Jerusalem and at -52kg absolutely no-one is going to give another a free pass.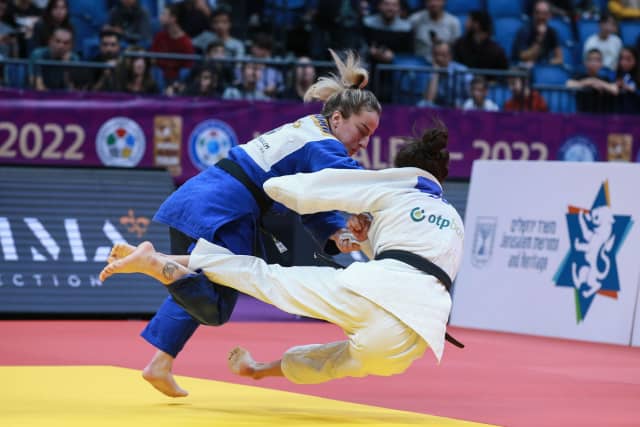 Buchard and Giles did their job perfectly to reach a shared quarter-final in pool B. Olympic medallist versus Olympic medallist in only a quarter-final is indicative of the level at the Masters. It must also be underlined that it was Giles who won against the Frenchwoman.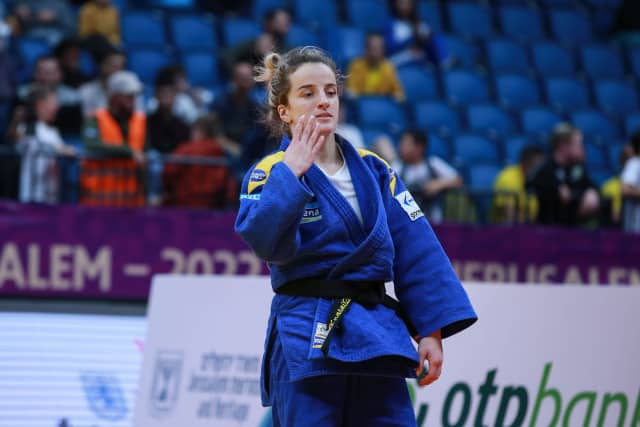 Chelsie Giles has been taking one step after another, steadily reaching the highest level. With her long reach, she is not an easy opponent for anyone and of course her Olympic medal speaks for itself, but this time reaching the final is something else.
For a place on the top of the podium she had no-one else to face but the current Olympic champion from the -48kg category, Distria Krasniqi (KOS). Once again, if you are not convinced that the Masters is the competition to follow, here is the proof. Giles versus Krasniqi, this is the best kind of match in the current moment, even though the queen Uta Abe is not present in Jerusalem. The absence of some benefits others, but we certainly won't complain about this year's -52kg final.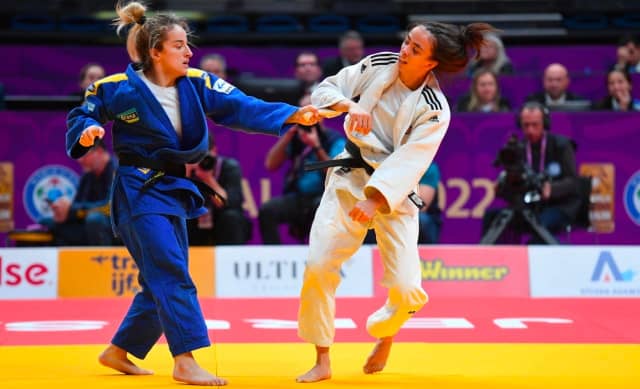 It didn't take long for Krasniqi to score a first waza-ari with a powerful o-uchi-gari, that gave no chance of escape for Giles. Ot was not the best start for the British competitor, especially when she had someone of the calibre of the Kosovar in front of her. That did not discourage Giles, who kept pushing and pushing throughout the final but to seal a return to the top of the list in the -52kg category, Krasniqi was unbeatable today and she proved her power again with this fourth medal at the Masters. What a performance!
Buchard and Keldiyorova were both disqualified earlier in the competition with direct hansoku-make, eliminating them completely and opening a straight line for Reka Pupp (HUN) to reach the podium and a bronze medal, while in the other bronze medal contest, Gefen Primo (ISR) had a chance to offer a medal to the host country.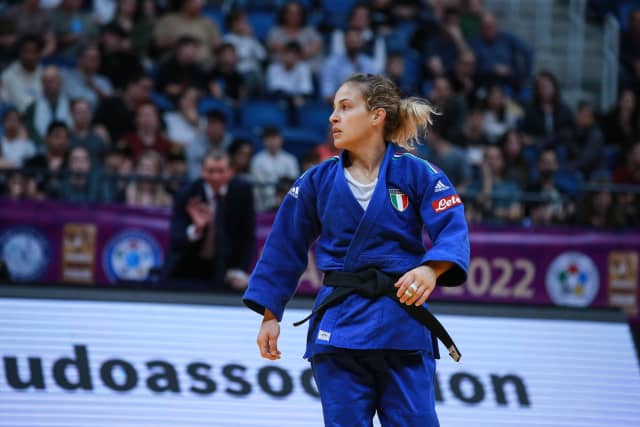 Unfortunately for the Israeli team and despite an incredible will to succeed in front of her public, she couldn't overtake her illustrious elder, two time Olympic medallist, Odette Giuffrida (ITA), who after more than five minutes of golden score added one more international medal to her already long prize list.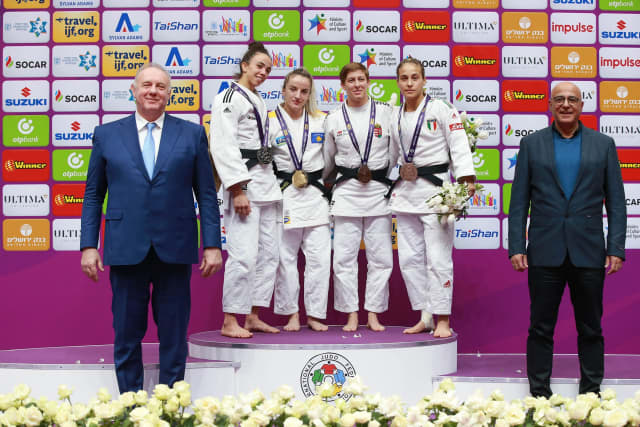 Bronze Medal Fights (-52 kg)