This is not a title anyone expected to see, not yet. When asked if she expected it, Inbar said it herself, "No way!"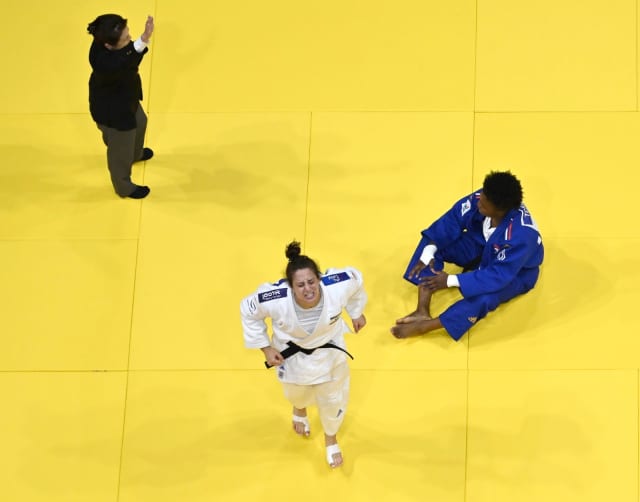 "I said before I fought that being on the podium would be enough for me. Never in my sweetest dreams would I have thought of being world champion today."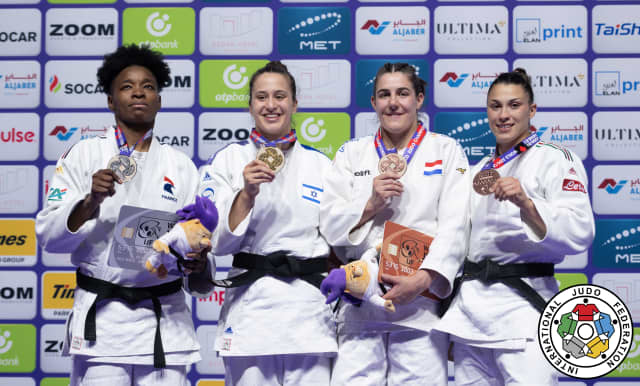 So, we ask, why are you world champion then?
"I was putting all my focus on being in the moment and doing the best I can do in that exact present. I was just focussing on what was in my control, letting go of all the background noise, being loyal to myself. I said to myself all day that I am just being with me and continuing to do what I do every day."
Alice Bellandi was the favourite for many, going into the tournament. She's had an incredible year and seemed unbeatable.. Golds in Hungary, Baku, Jerusalem and Tel Aviv, twice on Lanir's home ground, pushing her to number one on the WRL.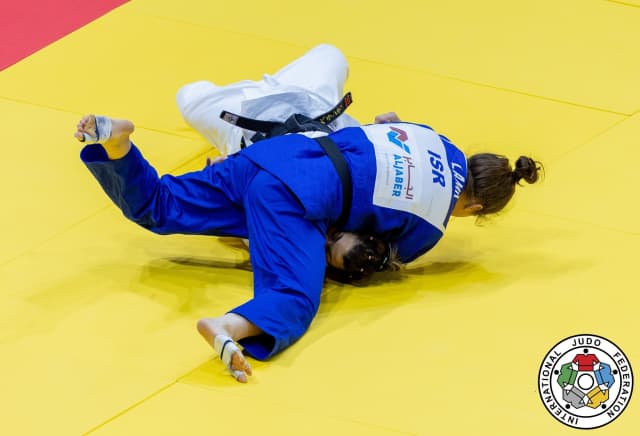 "Alice is an amazing athlete and a few levels above most in the categroy. We had a specific plan and I had to stick with it and be patient. I told myself that when I have the chance I'm going all the way."
The plan worked and a momentary lapse in concentration from the Italian gave Inbar an opportunity, despite being a score down. We have seen her work well from the deep grip on the belt many times and this time Lanir exploited her ability from there and threw Bellandi with a neat hikikomi-gaeshi for ippon. It was exactly as the Israeli described it, planning to be patient and capitalise at just the right moment. So that put Inbar, with no Olympic, world or Masters medals and no grand slam golds, into the final of the 2023 flagship event.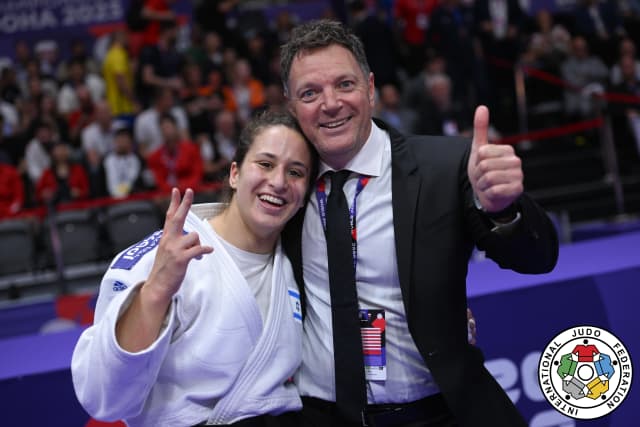 That final was supposed to be Italy vs France but Tcheumeo had a completely different opponent from the one she expected and is likely to have been pleased, simply by the ranking and form, if nothing else. However, during the first exchanges the French judoka seemed to have cramp in her hands and was struggling to grip. 
"I felt more confident when I saw she had some difficulty. I was already focused and my semi-final win pushed me more. I actually felt quite fresh, even by the final. The preparation has been amazing, maybe even perfect. I gave 100% to training, nutrition and sleep, to everything."
Inbar won that final with style, throwing for ippon, with power, placement, skill and of course heart. A new world champion lives in Israel.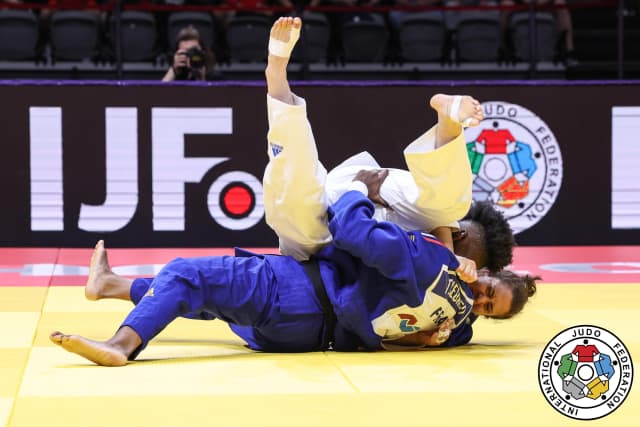 "The thing that is the most important for me is to remain myself. That's what brought me here and I don't want to change any of that. I don't want to be someone different. I had periods when I thought I needed to be someone else but actually the anxieties and worries are mostly gone. I realise that being me is really my power. I cry sometimes and can be super emotional. I like to express myself honestly but that's hard because I need also to maintain an image with some toughness as if things don't bother me. Im finding my balance. I have baggage like everyone."
Some months ago Inbar posted on social media talking about body image and how imperfection is perception and that it's something she has struggled with, "I really hope that I can show whoever needs to see it that we aren't perfect and that's ok because in our own way we actually are."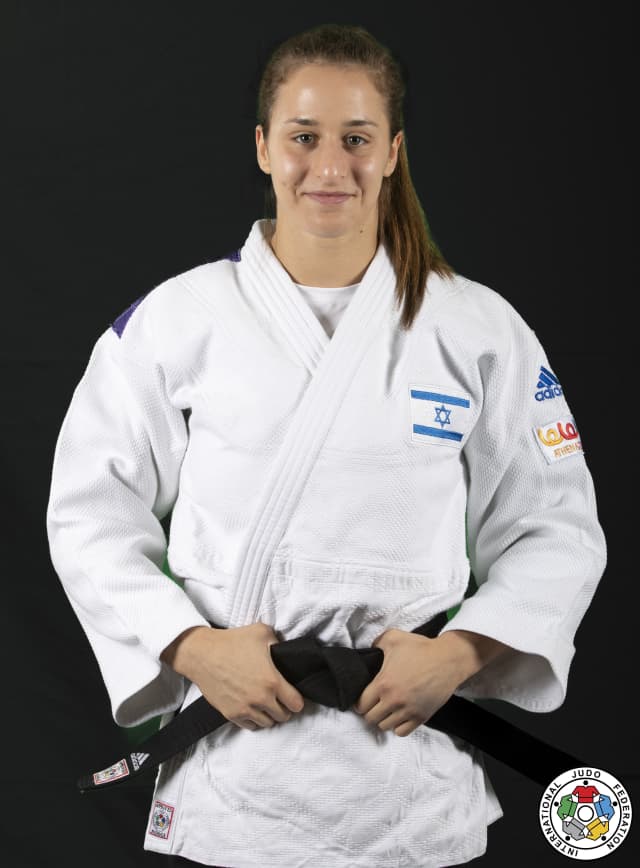 Inbar Lanir is a 23 year old world champion, an advocate for young women, a friend to everyone and a thoroughly humble judoka. It's a fantastic way to prove that simply working hard and focusing on being yourself in the best way possible, is the best way to live a great life.