With 7 months of Olympic Qualification remaining, the Judo world is gathered in Abu Dhabi for the penultimate grand slam of the year, with only Osaka still to follow.

Mr Marius L. Vizer, IJF President, provided a brief update regarding recent events concerning former world champion, Mr Mollaei, "It is a great pleasure to see you again after the world championships in Tokyo. We are now on the way to solving the situation for the Iranian athletes. Thank you to the Emirates Federation for their hard work. I wish you all the best in Abu Dhabi."
Mr Vizer and IJF Head Referee Director, Mr Juan Carlos Barcos, reflected each other's sentiments, calling for all coaches and athletes to continue to uphold the high standards of conduct set by our common judo values.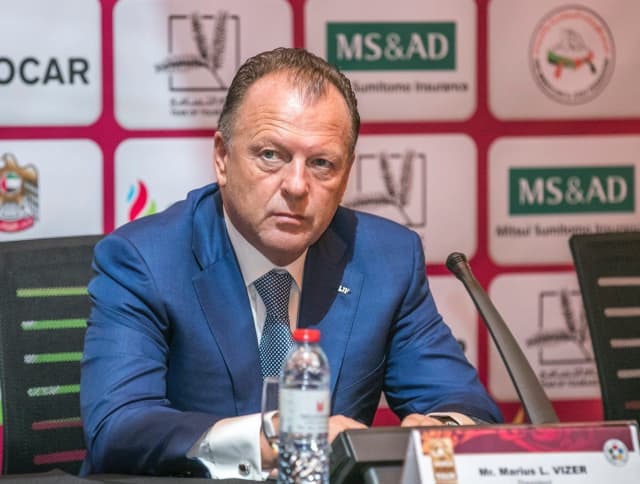 Mr Naser Al-Tamimi, IJF General Treasurer & U.A.E. Wrestling & Judo Federation General Secretary spoke warmly, "Dear Judo friends, first of all I would like to thank the IJF for supporting our events. It is our 11th edition and here this year we have 95 countries attending to celebrate judo with us. For the U.A.E. 2019 is the 'Year of Tolerance' and this has been commemorated on competitors' back patches, a fitting tribute"
From the 95 nations over 550 competitors will descend on the Mubadala Arena and it promises to be an explosive 3 days, with Olympic and world medalists seeking to overpower challengers in every category.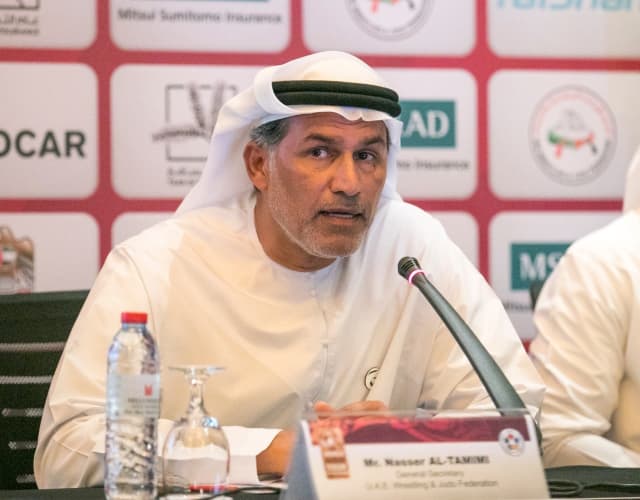 Dr Lisa Allan: IJF Competition Manager & IJF Executive member reminded us, "for this year's World Judo Day, on 28th October, our theme encourages judoka all over the world to 'Plant a Tree'. Here in Abu Dhabi ahead of Jigoro Kano's birthday we thank you in advance for respecting our judo values throughout the competition."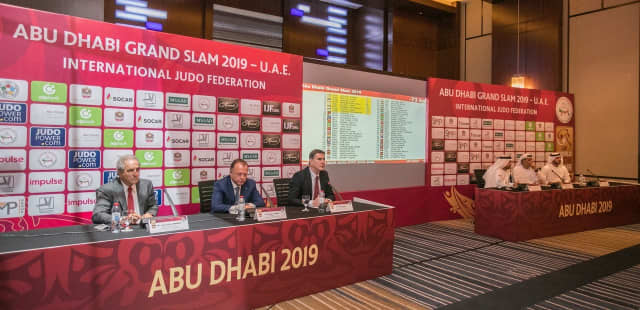 On the tatami we look forward to spectacular judo, with some fiery contests ahead. The chance to see a re-match of the -60kg Zagreb Grand Prix final, with a possible Grand Slam quarter final between Lutfillaev (UZB) and McKenzie (GBR) is tantalising. At -73kg a first round meeting between Italy's Olympic Champion Fabio Basile and the seasoned, acrobatic Smagulov of Kazakhstan offers some excitement. We also note that last year's +78kg silver medalist, M'Bairo of France has drawn Olympic bronze medalist, Anamari Velensek (SLO) first, who placed 7th in last year's event.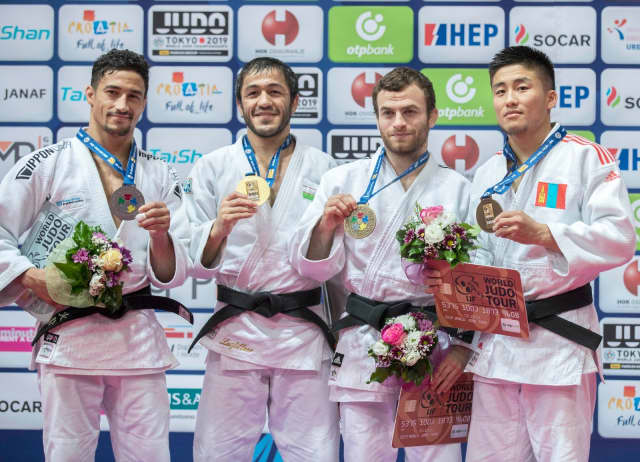 The -70kg category looks to be red hot too, with 7 of the top 8 in the world present, only the Japanese contingent missing. This group is wide open and will undoubtedly offer quite the viewing experience. This category will certainly be one to watch in Osaka and also at the IJF Masters in China in December.
With so much to look forward to and so many important ranking points on offer, Abu Dhabi is about to light up the judo world. Catch all the action on the IJF website.