Judo news continues to develop intensely while the weekend will be mainly devoted to major continental events.
First of all, it is Africa that will be at the centre of attention, as the African Judo Union (AJU) organises the African Senior Championships Individuals 2023, in Casablanca, Morocco. The event for all African judoka is an unmissable event in the race for Olympic qualification.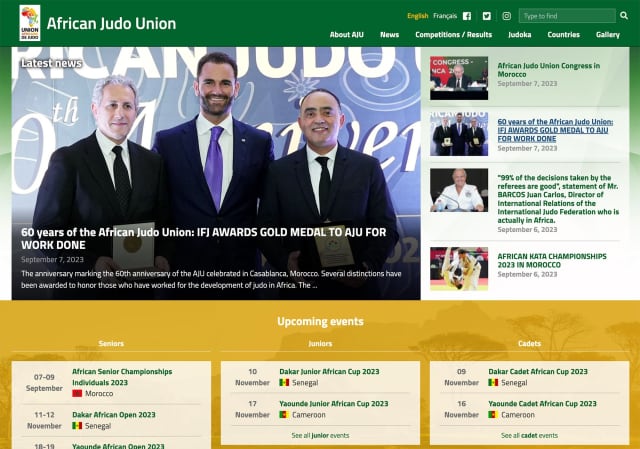 During the draw of the competition, Mr Mohamed Meridja, AJU Vice President and IJF Education and Coaching Director, said, "We want to extend our heartfelt gratitude to the Royal Moroccan Judo Federation, the government of Morocco and the National Olympic Committee for hosting this event in the very exciting and enthusiastic city of Casablanca. Morocco is a country with a lot of projects and a committed goal is to promote sport among the youth. After having recently organised several World Judo Tour events, Morocco is again present with their expertise, their organisational quality and their hospitality for the great African judo family.
We firmly believe that this event will contribute significantly to the development of judo throughout the continent. I extend to all participants a warm welcome and wish everyone an excellent stay in Morocco, which I am sure will remain memorable."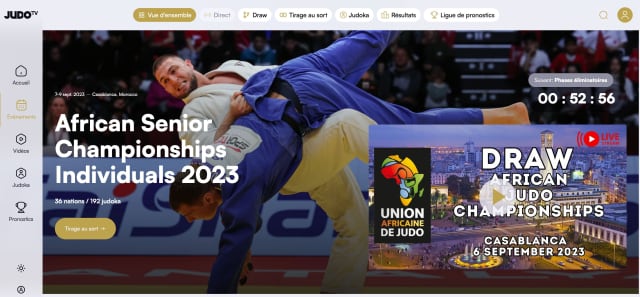 While the best African athletes will compete in Casablanca (follow live: https://judotv.com/competitions/aju_sen2023/overview), the younger generations will be present on the occasion of several continental events, including the European Judo Championships Juniors The Hague 2023, the Pan America and Oceania Cadet Championships Calgary 2023, Canada, and the Pan America and Oceania Junior Championships Calgary 2023, Canada. All competitions will include individual and mixed team events.