Prince Albert II of Monaco is passionate about sport. He is even more than that since he is an Olympian, an IOC member and he is also a judoka. Seeing him seated at the official table for the Tokyo 2020 Games judo tournament is therefore no surprise.
"I always have great pleasure in coming to see judo. It is a beautiful competition which takes place in a mythical place, a real temple for judo. It certainly lacks a little of the atmosphere of the Games which we are used to, even if here in judo, with the encouragement of the delegations and the Olympic family, we have a nice atmosphere. Whatever happens, we can see that the Olympic spirit is still alive and it is nice to see.
The values of judo, we should be able to find them in all sports and throughout society. Respect for the opponent and the rules, the constant search for improvement and surpassing oneself, are values in which I believe.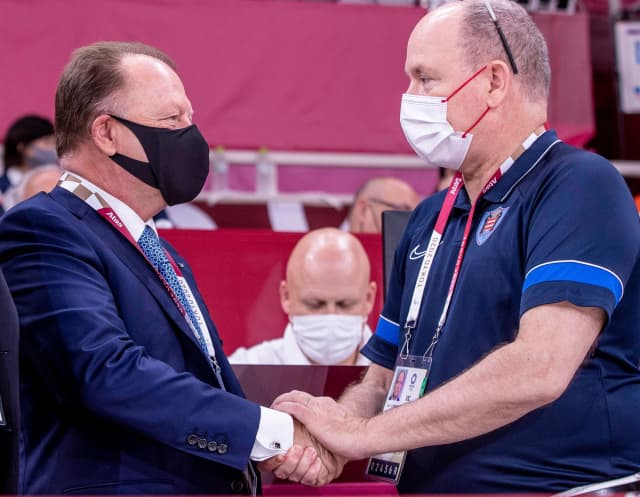 Today, in addition, there is an athlete from Monaco participating and I am happy to be able to support him. Cédric Bessi, like many competitors, had a preparation period disrupted by Covid. He was given a wildcard just before the Games. He is a discreet competitor but one who always wants to do well. He just won his first round match and I'm delighted. I'm going to watch carefully what the rest of the competition has in store for him."
We let Prince Albert II of Monaco go back to what is happening on the tatami, where the -57kg and -73kg competitions continue.