During spring 2020, we learned from Anja Stangar (SLO) herself, that she had been diagnosed with cancer. She agreed to answer our questions and delivered an incredible message of strength and hope. As the end of the summer approaches, she once again stepped forward to tell us how she feels and what she is going through.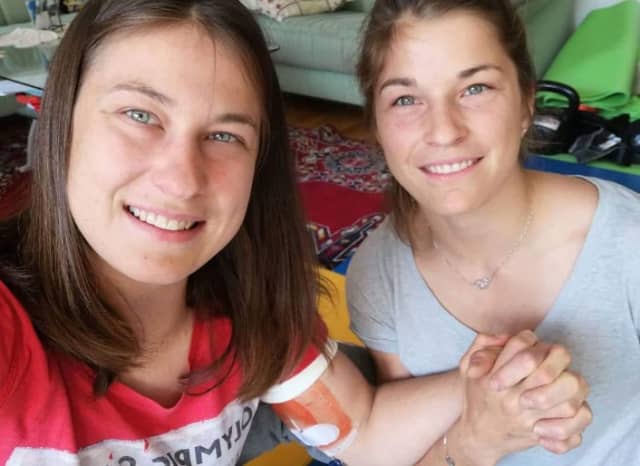 IJF: First of all, how are you feeling?
ANJA: That's a difficult question. My condition changes day to day. Yesterday I felt good and I even went for a short, slow run. Today I have a headache and tomorrow I'm expecting fever. After each dose of chemotherapy I get similar symptoms. It's a 'funny' thing that you can plan when you will get sick (laughter).

IJF: How is the treatment going?
ANJA: Last Monday I had my last dose of chemotherapy. In July, at the half way point, I had a test that showed how much of the tumour mass was still in my body. It was almost gone, except in one area. That's why my doctor decided to escalate the chemotherapy. On 7th September I'll do this test again and after that the doctors will decide about the intensity of radiotherapy that I'll need.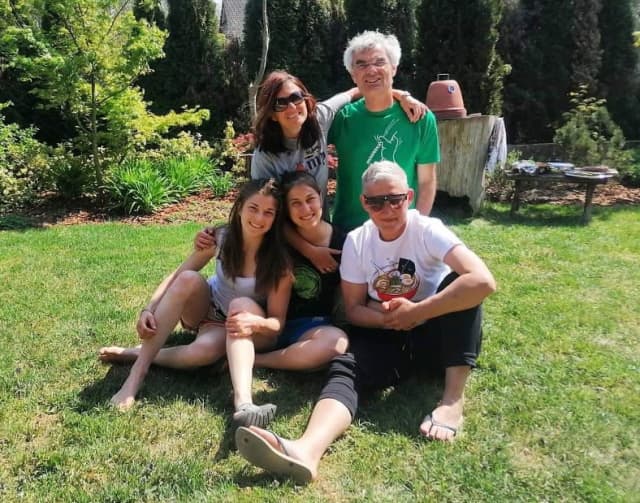 IJF: How do you organise your daily life right now?
ANJA: As I mentioned before, my daily life depends on how I feel that day. I switched training hall and coaches to visits to the Oncology Institute. Once or twice per week a nurse comes to my home for taking a blood sample and changing dressings on my vein catheter. Beside all this I try to enjoy each day as much as possible and look forward to the days when the treatment will be over. During all this, I finished all my exams and have just come to an agreement for my Master's thesis, on which I'll start to work next week.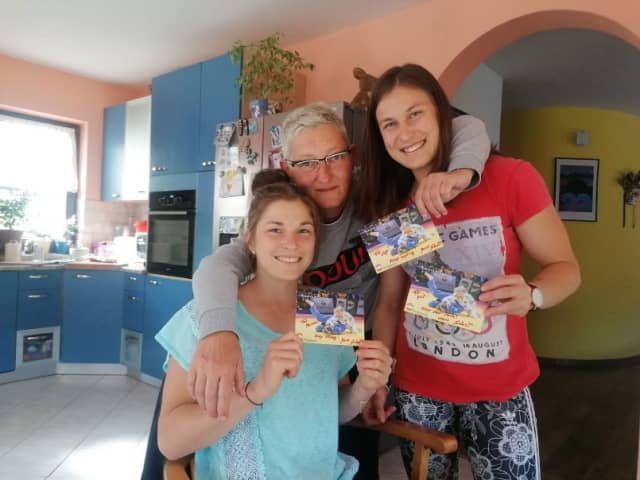 IJF: Where is judo in your life now? Training is an issue for most people around the world, due to the Corona Virus. How is it for you?
ANJA: Right now judo is only in my head, as a motivation that keeps me going, but as such it's really important that I have a clear goal. I hope to train judo again when I'm healthy. As there are no competitions now, it's a bit easier for me to be out of the sport. In the first half of chemotherapy I still could do some exercises for an hour per day. In the second half, when the chemotherapy was more intense, I could do some outdoor activities only on the good days. I had more time than usual to spend exploring our beautiful, local nature. Infection is one of the most popular words of this time and I have to be even more careful about it, because chemotherapy suppresses my immune system to almost zero. I'm happy that beside some infections in my mouth, I haven't had to deal with any serious ones.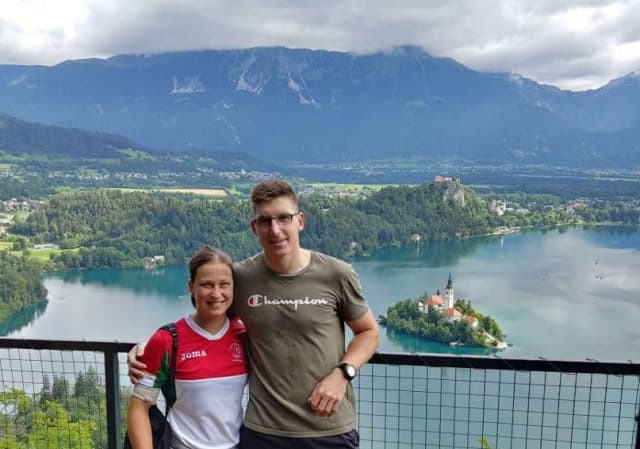 IJF: A few weeks ago you told us, "From now on the path will be a bit different. However, we're the same team with the same goal." Tell us a bit about the support you get and who is around you to go through that fight.
ANJA: Naturally, first of all, there is my family, every day with me. Then there is Olga – a coach for life - and when I mention my team, I always mean Maruša, Olga and me. We are framed by my club, Judo klub Olimpija, which is also constantly supporting me. You can't imagine how important it was that at the beginning of the treatment Olga said to me, "Your goal now is that you will be ready to go to Tokyo next year as a sparring partner for Maruša." In addition to all of these wonderful people, I can't imagine going through all of this without my boyfriend and his family. There is a saying that is so true, "a friend in need is a friend indeed." It's unbelievable what power a simple question like, "Hi Anja, how do you feel today?" can have.
Regarding support, I have to mention all the judo family, from athletes and coaches to national teams, the IJF and Fighting Films staff. It's really unbelievable that my opponents from the mat gave me so many words of support and compassion. This is judo!
IJF: You were also talking about the similarities with judo when fighting cancer. What are those?
ANJA: I'll fight and give my best, so at the end the referee can point to me as the winner. During the fight you have ups and downs and your opponent sets you different traps which you have to resolve. A winning mentality is so important here.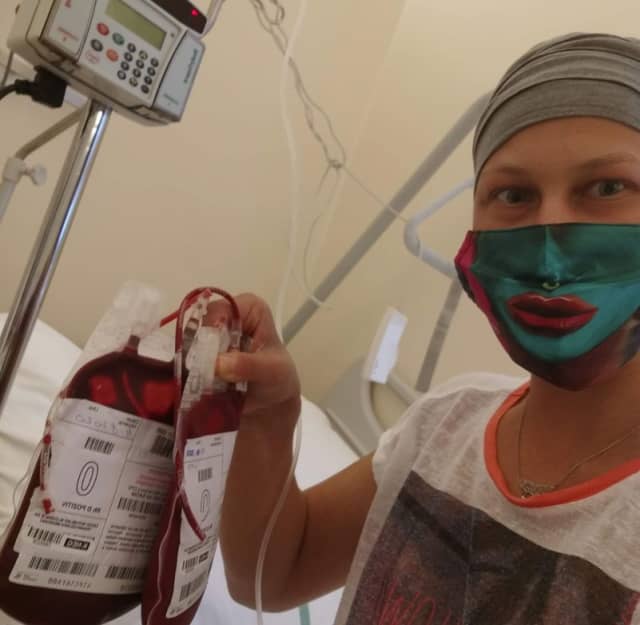 IJF: What message do you want to give to people who know you and those who are suffering?
ANJA: My message to those who are suffering is that the most damaging thought is "why me?!" It won't change anything. You have to confront your trouble, find your possibilities and set goals. At the end I would like to thank all the people around the world who know me and gave me any type of support.
We can not thank Anja enough for answering our questions, on a regular basis, during this difficult time and we can not admire her enough for the incredible strength she shows. We wish her all the best and we will soon take inspiration and good news from her.