Can we imagine a greater change of scenery than the one Kinaua BIRIBO has been experiencing for several months now? The young woman was born in what is usually called the end of the world: Kiribati. On the second day of the Kazan Grand Slam, she took part in her very first competition. For an introduction this is something! We met her behind the scenes of the event. She told us about her adventure, her faraway country and, of course, judo.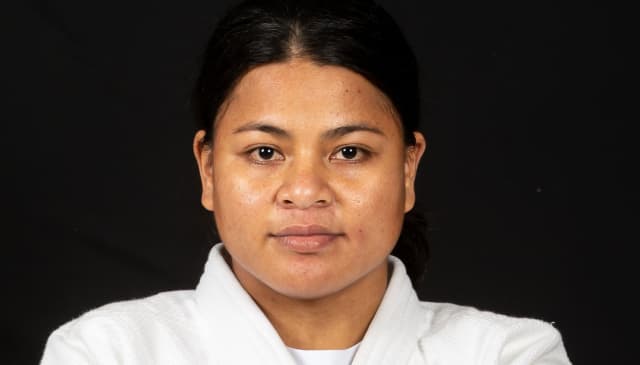 "Kiribati? Nobody really knows where it is. When I am asked, I explain that it is in the middle of the South Pacific, but in general people do not really locate it. So I explain to them that this is the first country in the world on which the sun rises." The scene is set.
Kiribati is thus made up of three main archipelagos, comprising a total of 32 atolls as well as a few other islets, the capital of which is South Tarawa. If the narrowness of the land, about 1% of the territory, makes it one of the smallest countries in the world (811 km2), the dispersion of the islands allows Kiribati to claim a maritime area of 3,550,000 km2, which spans multiple time zones. But what perhaps characterises Kiribati the most is its altitude, 2m, which makes it endangered by the rise of the ocean and climate change.
This all explains why, Kinaua discovered another world when she arrived in Kazan for the Grand Slam, "What struck me the most was the size of the country. Russia is gigantic compared to Kiribati and there are tall buildings everywhere, so high!"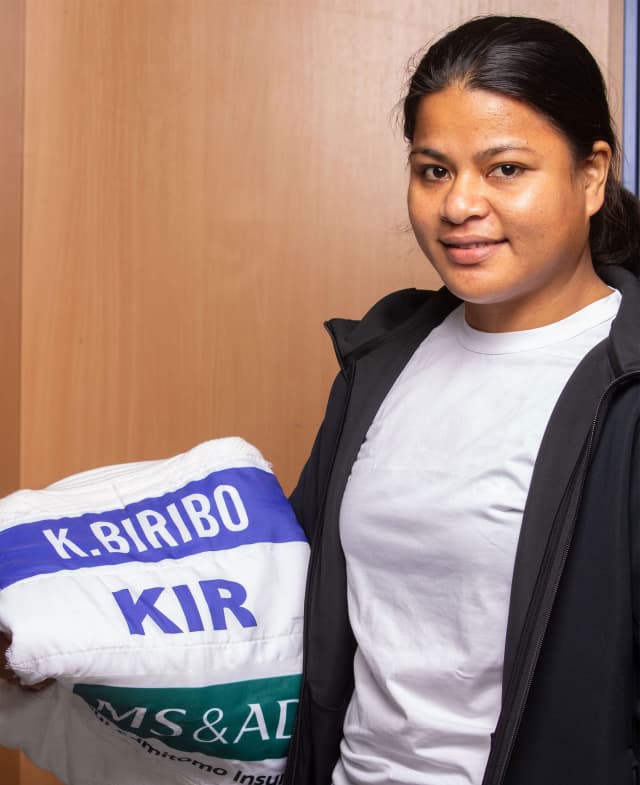 Yet for almost a year, the young woman has been able to get a little used to landscapes totally different from her little distant paradise, "A little over a year ago, I had the opportunity to go to Japan to train for a month, but with the explosion of the global pandemic, the month became two, then three and I am now stranded there. I cannot go home. The borders are closed." 
This can explain further the isolation of Kiribati, which cannot afford to expose itself to Covid. Things are not easy for Kinaua, who had to leave everything behind and who does not know when she will be able to go back home. We do not dare to ask her the question too much, as we feel the emotion sharpening just as she mentions her people.
"For a year now, I've been living in Japan, where I can train and develop my judo knowledge. I really like Japanese culture and especially the food. It's so good for your health. On the other hand, all these mountains, it's complicated for me, coming from a country which barely exceeds the surface of the ocean and which is threatened by the rising waters."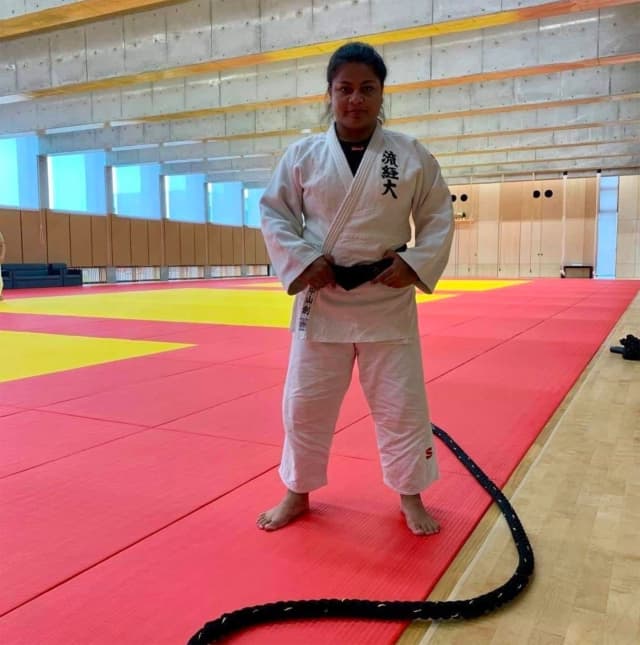 We can consider Kinaua as a young judoka, a member of a very young federation, one of those who joined the judo family most recently, under the leadership of Eddie Karoua, becaming a member of the IJF.
Kinaua, who started out wrestling, only came to judo less than two years ago. In such a short time, to go from the Kiribati tatami to those of Japan, then to the World Judo Tour, is an incredible adventure, of which Kinaua begins to measure the full extent of, "I arrived in Kazan very motivated and excited. Everything was so different, you can't even imagine, but when I walked into the stadium and stepped onto the tatami, facing Korean KIM Seongyeon, I suddenly felt like my brain had emptied of all substance." How could it be otherwise? But the beauty of judo also lies in its ability to build extraordinary stories.
By the way, Kinaua is not mistaken, "When I first started doing judo, I thought, ok, it's a sport like any other. Yet quickly, I started to realise that, no, in fact judo was much richer than it seemed. There is a moral code, values that no other activity carries. In judo we do not only develop our physical capacities, but we develop our mind."
You have to have mental strength when you are parachuted away from home and away from your family for an indefinite period of time, because Kinaua still does not know when she will be able to return home. For the moment, she is living her adventure to the full, "I take everything there is to take and above all I learn. From here, I will go to Moscow, where I will be able to continue training to prepare for the World Championships in Hungary and then I will go back to Japan."
With the World Championships, for a second experience of competition and maybe the Olympics to represent her country, the next few months are shaping up to be exciting, "I am so proud to represent Kiribati on the international stage. I saw the flag of my country hanging up when I entered the arena in Kazan. It was very moving. It is difficult to imagine what that represents and I want to tell all the inhabitants of Kiribati to do judo because it allows us to discover the world and to set a new frontier."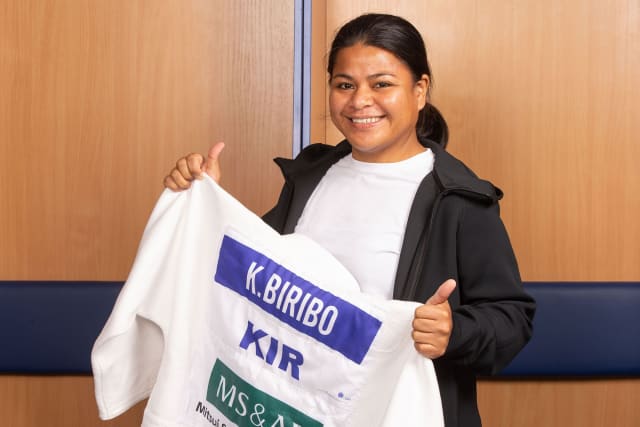 You could say that Kinaua is a modern day adventurer, a quiet and shy adventurer, but a courageous and determined one, a pioneer, "With all that I learn every day, I dream of coming home and passing on the values of judo to as many people as possible. Before I flew to Japan, few people knew about judo, but now it is becoming more and more popular. I don't want to stop there, I want to keep learning and make judo a real development tool. We need it."
These are already the words of a sage, words and deeds that could take Kinaua far, very far away, to new horizons, before she finds hers, bordered by palm trees and turquoise sea, with a background sound, the sound of judo falls.