Hello! My name is Irina Florescu. I'm a new member of the IJF Media Team and I worked with the team for the first time while here in Kazan. I'm a 1st year student at the State University of Moldova, in the faculty of Journalism and Communication Sciences. I was a judoka in the past and now I'm very excited to be a part of the judo world again. I love this sport with all my heart and I want to promote it all over the world!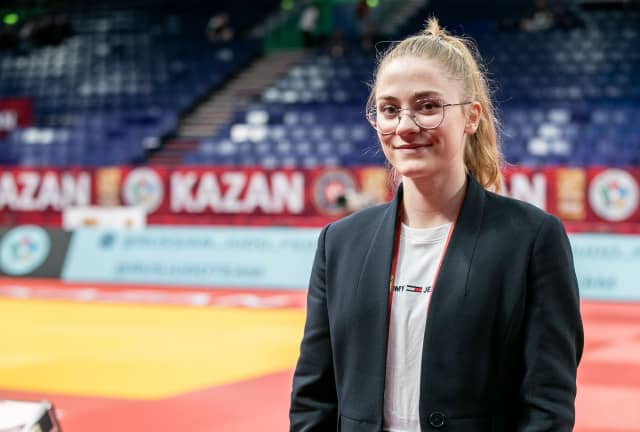 For me this trip to the Kazan Grand Slam 2021 is the first one on such a large and international scale and I'm very proud to be involved in it. This tournament and the future World Championship in Hungary are the last meetings for scoring points before the Olympic Games in Tokyo. The Grand Slam is a very significant tournament and it's a pleasure to be in the thick of things!
First of all, I was very surprised by the Kazan hospitality and its friendly aura. The Russian spirit and patriotic energy were everywhere, especially in the crowd of spectators. It was amazing to observe a living sea of people who love sport and are proud of their national team. There were also a lot of children and young judoka who came here to be a part of the judo world.
Secondly, it was astonishing to be surrounded by people who always smile and are ready to help. All of them are filled with love for judo, always, despite their constant work and fatigue. Here is the power of judo, which always spreads positivity and important values.
Thirdly, it's important to talk about the professional organisation of the competition, which was thought out to the smallest details and completed with elegance. It created a wonderful sporty atmosphere and gave all of us aesthetic pleasure. It's incredible how, in the hard times of this pandemic, all of this is performed at the highest level. It proves to us that judo isn't isolated; judo hasn't been locked down.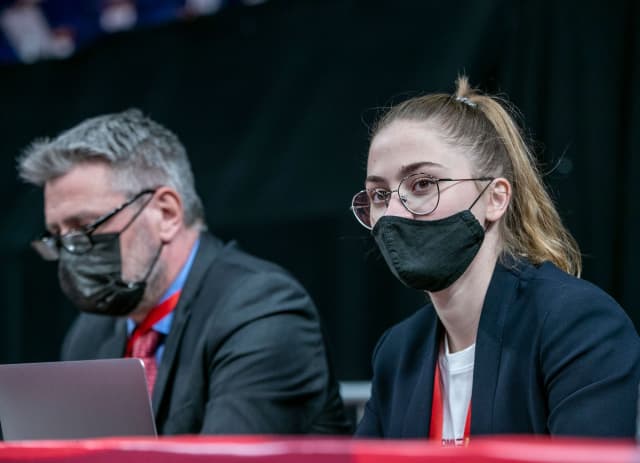 The opening ceremony was also a grand affair. It was very serious and entertaining at the same time, with official speeches from Mr. Igor Levitin, Aide to the President of the Russian Federation, Mr. Oleg Matytsin, Minister of Sport for the Russian Federation, Mr. Rustam Minnikhanov, President of the Republic of Tatarstan, Mr. Marius Vizer, IJF President. They were combined with a mesmerising multimedia show and interesting videos. All spectators were transfixed on this and unity, friendship, solidarity and respect were felt in the air.
Besides all that, it's very important to talk about the judoka, who have walked a thorny path to stand on the Kazan Grand Slam tatami. We were all here because of them, who keep judo alive, studying it and carrying its philosophy and traditions through the years and generations. They came here for the victories, experience and emotions and it was magnificent to watch their contests, full of power, energy and the will to triumph. They were driven not only by the desire for Olympic gold but also by the aspiration to make their countries proud of them.
Kazan Grand Slam 2021 is an incredible tournament, where dreams came true: judoka win medals, fans watch beloved sport and children are inspired. Here judo is developing, spreading the values all over the world. I'm very thankful for being here and watching the elite judo. It was unforgettable, a real delight.
Prepared by Irina Florescu