There are days that athletes would like to forget, as they feel, on their shoulders, all the difficulty of being a top level competitor. Then there are days which cannot be forgotten and which mark a sporting career forever. The day that UNGVARI Attila experienced in Kazan, on the occasion of the grand slam, falls into the second category. He explained to us why.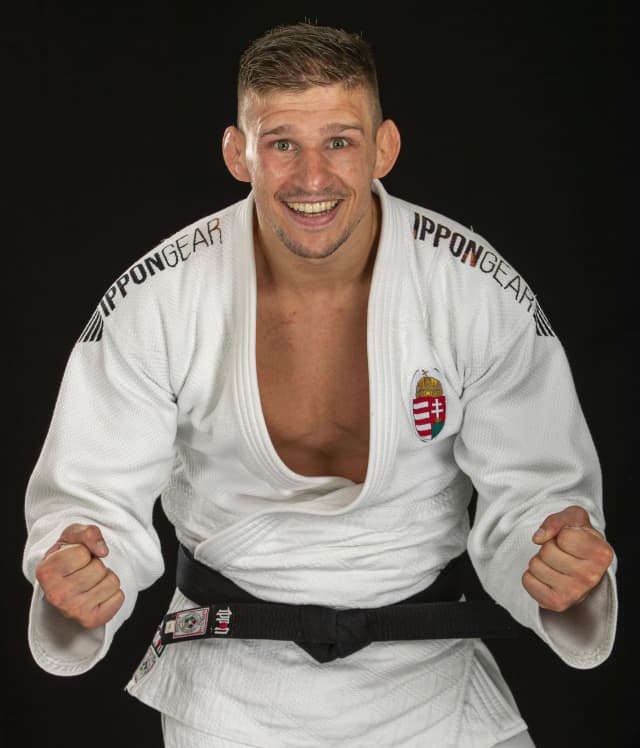 "I feel amazingly good, even though it was a long and exhausting day, but when you win, you always feel good and you forget all the fatigue. I feel like flying in the sky. Last night I had a really hard time falling asleep. My brain was still boiling. I fell asleep around 2:30am and woke up at 5:00am again. Winning a grand slam is something special. Hearing my national anthem on the podium was very emotional."
Attila is now part of a small group of Hungarian athletes who won at grand slam level. They are less than ten, while Hungary has been a country of judo for a very long time. "It was something, for sure. After my first match, which was complicated to manage and which I expected to be hard against the Kazakh, I went back to the warm-up area and fell asleep. When I woke up, I felt much better and relaxed. I suddenly had more confidence in myself and I really started to enjoy every round. Getting on the tatami was a real pleasure. I love competing in Russia. There is a special atmosphere that suits me perfectly; a human heat to which I am sensitive. Even after beating a Russian in the final, people came to me asking for photos and signing autographs."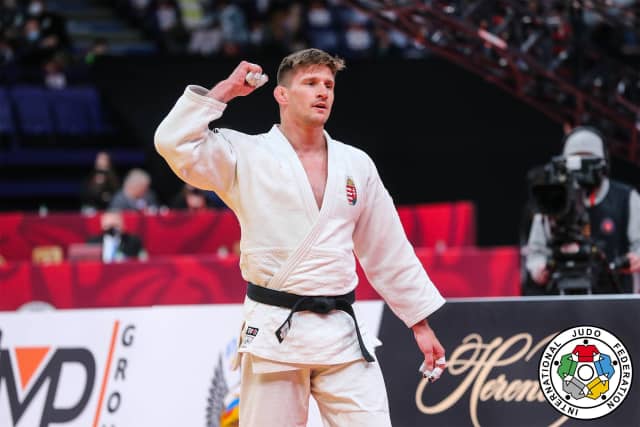 With the experience he has acquired over the seasons, Attila is able to analyse what made the difference to allow him to reach the top of the podium, "In recent years, I have noticed that to win you had to make as few mistakes as possible. The slightest mistake and you can take the door and go back home. Throughout my day, I therefore try to stay as focused as possible, while making the most of every moment. I had set up an overall tactic that I then adapted to each opponent. I had to stick to it, without deviating from the plan. I know that I have a very good physical condition and that one of the keys is to exhaust my opponents. When the time is right, I can then develop my judo and win. The problem is when there are too many mistakes that disrupt this, but yesterday it was not the case."
This is how, at almost 33 years old, the Hungarian did not feel and does not feel tired, "Honestly, few people expected me at this level, but I proved that on a good day I could beat anyone. I didn't change anything in my judo, I just managed to apply the tactical plan. I had a really good preparation camp in Slovakia just before the tournament. I knew I was in good shape. During the camp, I was able to fill up my confidence and wash my head."
Talking with Attila is obviously also talking about his brother, Miklos, the world and Olympic medallist, "I started judo because of or thanks to him. I travelled the world with him. We share a lot and we support each other. I think that at 40 he can still do great things. It would be great if we both qualified for the Tokyo Games. With this victory in Kazan, I already have a big part of my ticket for the Games. For Miklos things are not done, but I still hope. It would be a dream for us and for the whole family, to experience this together."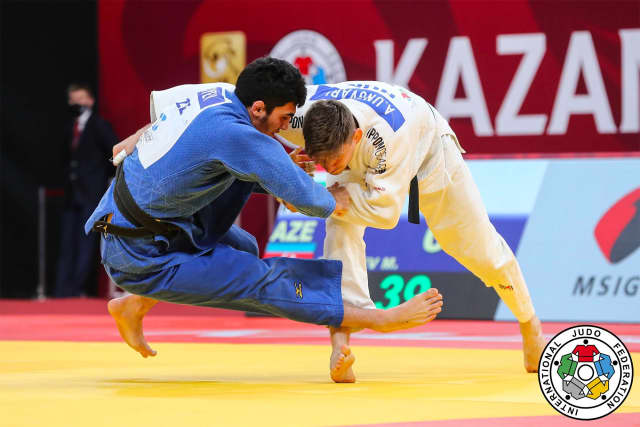 Attila has been thinking about this Olympic dream for a long time, "I was nine years old when my club asked me what I dream of. I then replied 'to participate in the Olympic Games.' Frankly, I did not think that it would be so long and so hard, but I can tell you that it is worth it."
The -81kg category in which Attila evolves, is one of the most anticipated of the Games, "I am aware that it is one of the most uncertain categories, but I now know that if I am doing the judo which is mine and if I apply the right strategy, then anything is possible. I have a very good physical condition. I do not feel tired. Of course now I am going to rest for a few days, because I think I broke a finger during the preliminary rounds and I have to heal my knee a bit, but nothing too bad. The coming weeks will be spent preparing for the Worlds and for the Games."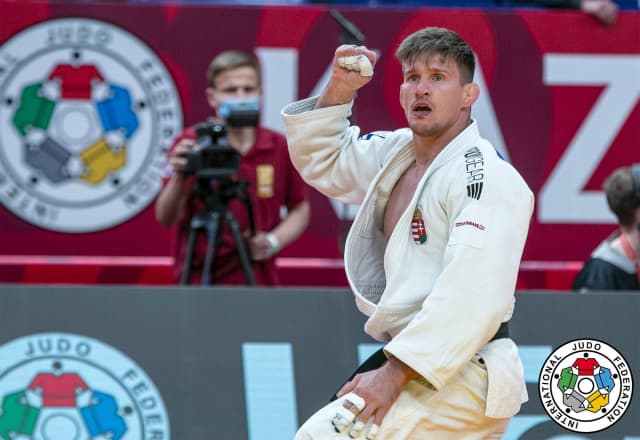 A broken finger and a little problem with his knee, he tells us, as if all of this was normal. "I still have work to do to get back to my best level on the ground. I have injured my knee in the past while working on the ground and so sometimes I am a little apprehensive about going into ne-waza. I would love to do more and regain full use of my leg. I would also like to be able to throw more, especially with hip techniques, but honestly it's not that important as long as I can put my judo in place, I'm happy."
Before leaving for a well-deserved rest, Attila adds, "I really enjoyed seeing a few spectators in Kazan. The organisation was perfect and very friendly. It feels good."
Before this Kazan Grand Slam, UNGVARI Attila was obviously not among the favourites in a category whose equation seems impossible to solve, but things have changed. The horizon has brightened up well and there is no doubt that the stamina he exhibited here can still transport him much further.