Carlo Knoester has been active in judo at all levels in his native South Africa, in his current home Australia and internationally, for as long as he can remember. He has been an Olympic referee, continues to work as a full time judo coach and is here in Antalya as Referee Supervisor, having been Continental Referee Director and an IJF Assessor. His experience is broad and reaches to the very highest level and for the third and final day of the Antalya Grand Slam the technical analysis is his.
"Some of the heavyweights have become really athletic and their judo follows suit, being dynamic and a real pleasure to watch, some great judo from them. Some of the new boys from Georgia and Pan-America are bringing some real skills and the ne-waza exchanges are very confident from that new generation. This is really pleasing.
I was happy to see some of the middleweight men yesterday becoming more comfortable on both the left and right. the young Georgian who won at -73kg, Terashvili, had that typical Liparteliani grip on top but was able to throw so strongly to the left.
There have been a few injuries today, which is hard to watch. It may be that some athletes are still not battle hardened after the Covid break but otherwise there doesn't seem to be a specific explanation for that.
It seems like Pan-American nations have been doing their homework and that the combined Pan-American and Oceania Championships later this month should be very strong and spectacular.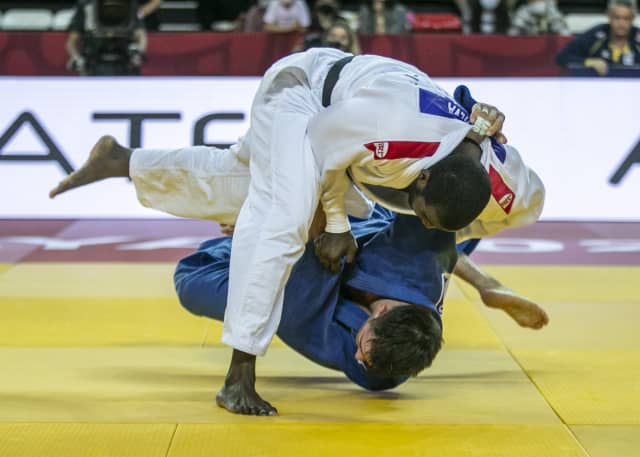 After the referee briefing here in Antalya before day 1, it has been good to see how quickly the word has got out about the tying of the hair and also the strictness of the grip-breaking rules. It's good to see coaches getting to grips with the technologies and processes and so there's very little in the way of requests for checking scores and the like. The grip-breaking rule has been assimilated beautifully, a big improvement between day 1 and day 3. They now break the grip and stay attached and it makes for progressive judo.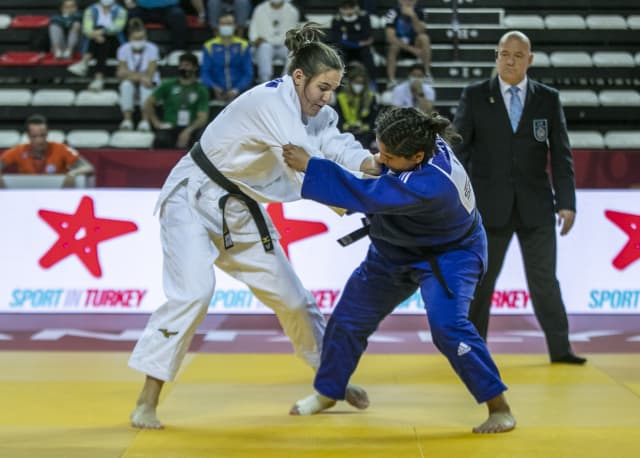 I've seen fantastic sportsmanship from the athletes here, especially from Raz Hershko helping her German counterpart off the mat. That's nice to see and it's a great example for the young ones watching online around the world.
There were high energy finals yesterday and although not quite at the same pace today, there have still been some really great moments. The final block is a spectacle, a show and it can only be good for judo. Fonseca is a big part of that, always a great showman, standing out, so having him in the final was no surprise.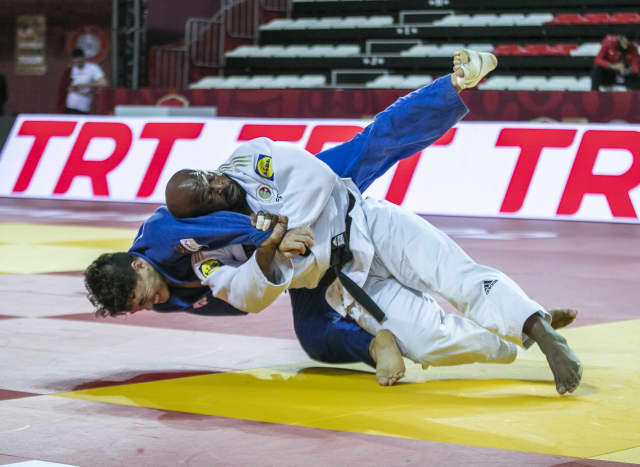 The Uzbek men have been very strong today. It must also have been a great experience for some of the local athletes fighting today among the elite. There's no training like that to take the young ones to the next level."
The jam-packed Antalya Grand Slam is now over and gives way to a short period for all nations to get their heads down and train in preparation for the opening of the Olympic qualification period in June. Tiblisi is our next stop on the 2022 World Judo Tour before Mongolia opens the Paris 2024 season with their first ever grand slam.