The International Testing Agency (ITA) is launching a series of Webinars. Find hereafter all necessary information to follow this new initiative for a clean sport.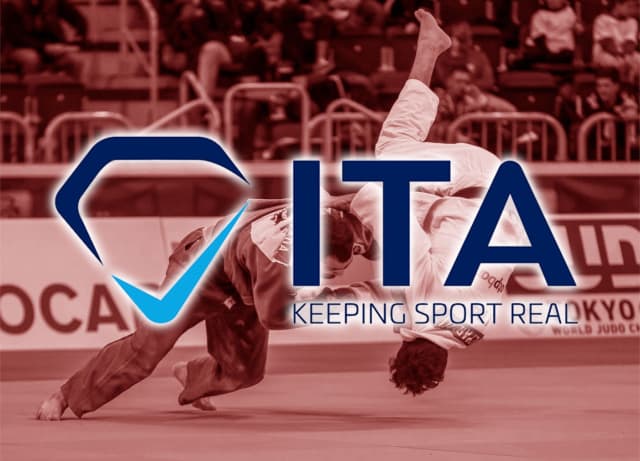 The COVID-19 pandemic has impacted all aspects of our daily lives and brought the sporting events around the world to a stop. Health and safety of the athletes, the sport community and of the general public remains of utmost importance during this time.
However, this crisis has also given us an opportunity to reflect on our priorities. It is for this very reason that the ITA is launching a new clean sport education initiative that is available to all of you and your sport community – athletes, athlete support personnel, national member federations included – at no charge.
Over the next two months, the ITA will run a series of online learning sessions that will cover some important topics in anti-doping. These webinars were created with the following objectives in mind:
1. To provide everyone with an educational resource that supports and strengthens the existing Education Programmes;
2. To reach the members of the sport community who would not have access to clean sport education otherwise. This includes sport administrators in the respective Federations who do not work in anti-doping but would benefit from this knowledge, athletes and athlete support personnel, members of National Federations, Athletes' Commissions, etc.;
3. To keep education at the top of the anti-doping programme priority list – ITA wants to make sure that education efforts continue despite any difficulties that the sport community is facing.
PROGRAMME
The learning sessions will take place during the months of May and June and will cover a variety of topics.
Tuesday, May 5th, 14h-15h30 (tbc) CET: Understanding the Anti-Doping Landscape and the Athlete Perspective
• Tuesday, May 19th, 14h-15h CET: The Doping Control Process: Urine and Blood Sample Collection
• Tuesday, June 2nd, 14h-15h CET: Principles and Values, Rights and Responsibilities
• Tuesday, June 16th, 14h-15h CET: Medications, Supplements, TUEs and the Prohibited List
• Tuesday, June 30th, 14h-15h CET: The Registered Testing Pool, Whereabouts and use of ADAMS (Athlete Central)
REGISTRATION
Registration link: CLICK HERE
Note that the webinar attendee limit is 500 and registration is open on a first-come, first-served basis.
First webinar: Tuesday, May 5th, 14h-15h30 CET
Presenters: Benjamin Cohen, Director General – International Testing Agency / Michael Ask, CEO – Anti-Doping Denmark, Chair – iNADO / Christine Girard – Olympic Bronze (2008) and Gold (2012) Medallist – Weightlifting, Canadian Centre for Ethics in Sport (CCES) Board Member
Moderator: Olya Abasolo OLY, Education Manager – International Testing Agency
Note that the first webinar will be open to the general public while the other sessions are dedicated to ITA partners.
If you have any questions about this programme, please do not hesitate to contact Mrs. Olya Abasolo, ITA Education Manager: [email protected]
Education is one of the key prevention strategies highlighted in the World Anti-Doping Code and one that we can continue strengthening and promoting even during a crisis.
ABOUT ITA
The ITA is an international organisation constituted as a not-for-profit foundation, based in Lausanne, Switzerland. Its mission is to offer comprehensive anti-doping services, independent from sporting or political powers to International Federations (IFs), Major Event Organisers (MEOs), and all other anti-doping organisations requesting support. Planning tests in and out of competition, evaluating risks, athlete whereabouts, managing Therapeutic Use Exemptions (TUEs) and results management are all part of the way the ITA can reinforce the fight against doping by bringing together expertise and helping IFs and MEOs fulfil their duties under the World Anti-Doping Code. More information on https://ita.sport