After a successful first series of anti-doping webinar sessions in 2020, the International Testing Agency (ITA) is launching a new series of Webinars. Find all necessary information here, to be able to follow this new initiative in support of clean sport.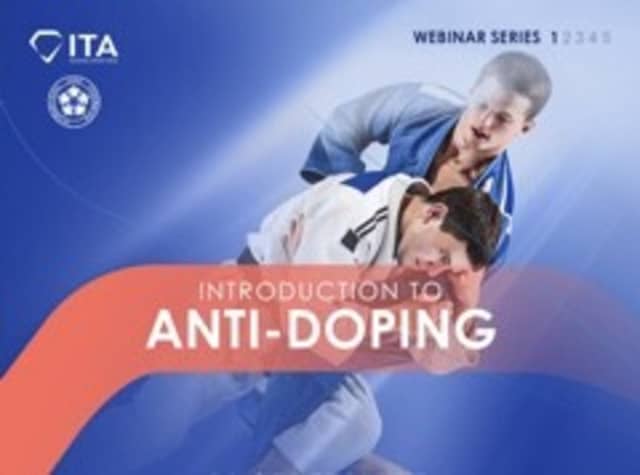 Participants will obtain valuable information about various aspects of anti-doping, beginning with the principles and working through to the doping control process for in and out of competition tests. Medications and supplements will be discussed along with sanctions and how to protect sport by speaking up. To register for the sessions, please use the links below. Zoom links to participate are sent after registration.
16th September - Introduction to anti-doping
Overview of the system, rights and responsibilities, ADRVs
https://us06web.zoom.us/webinar/register/WN_uPYoeLSkQZy3KqCDQAAEgA
23rd September - The Doping Control Process
Includes testing procedures (urine and blood) and ABP
https://us06web.zoom.us/webinar/register/WN_S1yHLwboQcecFZAjIN9paA
30th September - Medications, Supplements, Prohibited List and TUEs
Includes the Principle of Strict Liability
https://us06web.zoom.us/webinar/register/WN_RpN6bvo0TrauB9o1FwgoWg
7th October - Principles and Values of Clean Sport
Includes sanctions, consequences and speaking up
https://us06web.zoom.us/webinar/register/WN_iNAiuKTeSwqe8ZTnjKqvAA
14th October - Out-of-Competition Testing
Includes requirements of RTP/TP, whereabouts, use of ADAMS
https://us06web.zoom.us/webinar/register/WN_McDxFKMOSqeaWF9b4inzJw
Important Information:
• All webinars will take place from 2pm-3pm CET.
• Simultaneous translation to Arabic, Chinese, French, Russian and Spanish will be provided.
• It is important that participants sign up for each session using the links above, as they are stand-alone webinars.
• The sessions will be recorded and will be available later via the ITA website.
• Any questions about the webinar series can be directed to [email protected].
ABOUT ITA
The ITA is an international organisation constituted as a not-for-profit foundation, based in Lausanne, Switzerland. Its mission is to offer comprehensive anti-doping services, independent from sporting or political powers, to International Federations (IFs), Major Event Organisers (MEOs) and all other organisations requesting support in this field. Planning tests in and out of competition, evaluating risks, athlete whereabouts, managing Therapeutic Use Exemptions (TUEs) and results management are all ways in which the ITA can reinforce the fight against doping, by bringing together expertise and helping IFs and MEOs fulfil their duties under the World Anti-Doping Code. More information can be found at https://ita.sport