A petite woman in a macho country telling giants of men what to do to conquer medals on the tatami … Do you get the picture? Hold it for a sec. Let it sink in … Say again? Right, when hell freezes over you think. Reality check. Because that's what Yuko Fujii does. And she's pretty good at her job.
"People would ask me how I got the job. You know, small woman, from abroad, hardly speaking the language, telling men what to do in a macho Latin-American country and not even one big title as a judoka. No way!", she jokes. "I started judo when I was five years old in 1987. In the beginning, my mom had to push me to go as a boy had hurt me one of the first practices. In Japan, I never had any great success. I was never a champion, always second or third in national competitions. I was in the junior national team but never made the cut for the senior team."
It all changed for her when she graduated from university and moved to Great Britain where she got involved in coaching judo. "I got commissioned as an Assistant-Coach at the University of Bath." At the end of 2009, she was asked to help coaching Team GB to assist them to prepare for the London Olympic Games. "There is no doubt that I learned the judo in Japan. However, the coaching skills I learned in Europe," she says.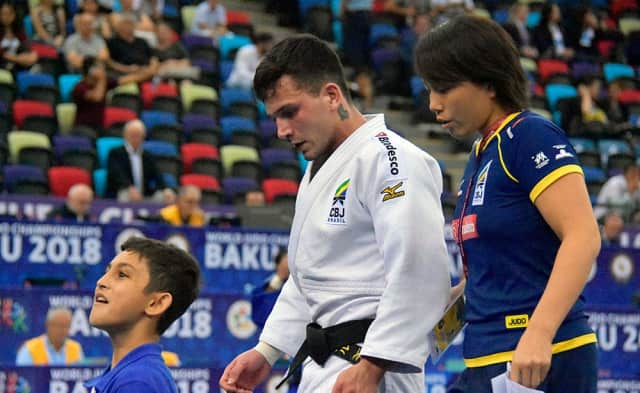 After working with Team GB for the 2012 Olympics, she packed her bags and crossed the Ocean again, this time to Brazil as she was asked to work for the Brazilian Judo Federation as an assistant technical coach for both the men and women on route for the Rio Olympics in 2016. There she trained Rafaela Silva who became the local hero of the Rio Games, crowning herself Olympic Champion.
"I arrived in Brazil in 2013. And the first years I was there, I travelled a lot. It's a huge country and I visited all corners to teach judo, to all categories in fact: kids, cadets, juniors as well as seniors. Boys and girls, men and women. I also thought courses for coaches. To be honest, that was a very important phase for me. To learn everything I could about Brazilian judo. It went two ways, because for the judokas and coaches in Brazil it was also important for them to learn to know me."
Recently, in May 2018, Yuko Fujii was assigned as Head Coach of the Brazilian Men's Judo Team. A woman coaching men. It happened before, but it still turned heads in the judo world. The fact that she never won a big title in her career as a competitive judoka she now sees as a big advantage. "I can really respect the athletes representing their country on the tatami. My way of thinking is always how can I support the team. How to contribute to the team. How can I help the athlete who wants to grow, to improve himself?"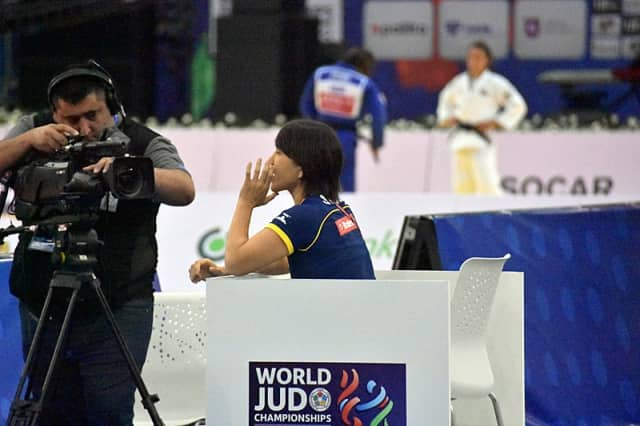 Many journalists wrote that Yuko Fujii has broken the paradigm. But the coach doesn't want to take full credit. "Women were already changing the mindset in Brazil," she says. "There was Keteleyn Quadros, the first Brazilian female athlete winning a medal in the Olympic Games in 2008. Then there was Sarah Menezes, the first Brazilian female judoka who medalled gold in the Olympics in 2012, Rafaela Silva, winning Brazil's first gold in Rio 2016 and Mayra Aguiar, who won 5 medals in the Worlds and 2 medals in the Olympics. Those successes in these women's careers started to make a change in people's mind. Consequently, the number of female judoka's in Brazil has increased tremendously. And maybe the time was right."
Another frequent question Yuko's been asked by journalists if she considers herself a pioneer now. She does not. "My boss Ney Wilson (Director of CBJ) should be considered a pioneer when he appointed me as the men's head coach. He said 'I have done the most difficult part and now it is your turn. Are you ready?'," Yuko says. "Many people encouraged me a lot, so I feel strengthened in what I do." Closing, Yuko Fujii quotes Brazil's former Head Coach Luiz Shinohara: "It doesn't matter whether you are a woman or a man, however it's your competence that matters."