An important Press Conference was just held in Mexico. The meeting was called by the Governor's office of the State of Quintana Ro, Mexico and CONADE in order to formally announce the IJF Grand Prix to be held in Cancun, June 16-18.
Among the personalities who were present were Lic. Jesus Antonio Lopez Pinson, President of Sports Commission for the State of Quintana Ro, Lic. Angel Ivan Lugo Colin, Director of Events for CONADE (sports ministry of Mexico), Lic. David Martinez Gonzalez, Director of Sports for the Municipality of Benito Juarez, Lic. Serbio Borges, Sports Coordinator for the State of Quintana Ro, and Jose H. Rodriguez, representing the International Judo Federation and the Mexican Judo Federation.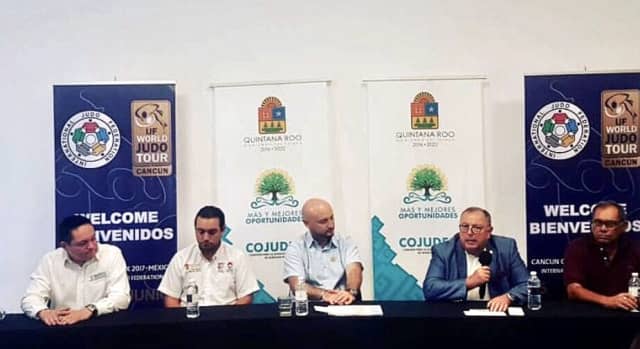 CONADE formally announced that during the same days of the Grand Prix, and in facilities adjacent to the Grand Prix hall, Mexico will be hosting their Olimpiadas Nacionales of Judo with some 650 junior and cadets athletes coming from the whole nation, who will be fighting for top honors.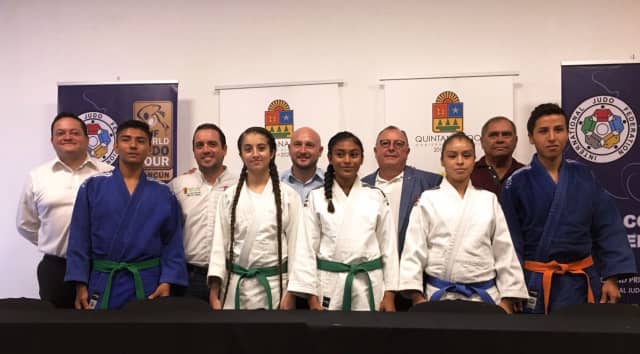 The gold medal finals of the Olimpiada Nacional will be contested during the grand Prix break 3:00 pm. - 4:00 pm every day. The International Judo Federation will be supporting the Olimpiada National by donating 200 judogis to be awarded to those winning medals at this national championships.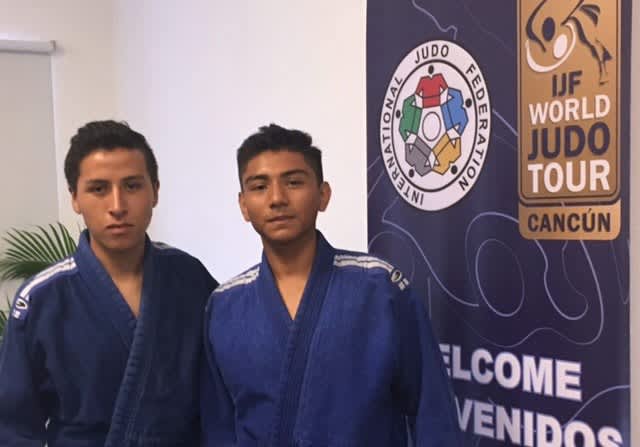 Also, Rio Silver Medalist, Travis Stevens of the USA and 2012 - 2016 USA Olympic Coach together with Cuba's Olympic Coach, Justo Noda, as well as Mexican Olympian, Vanessa Zambotti, will be hosting a post event camp that will be open to all participants of the Olimpiadas Nacionales free of charge. These two athletes and two coaches have also agreed to assist in the award ceremonies of the Olimpiadas Nacional, as well as other attending Olympic medalist at the Grand Prix will support the development efforts of Mexico by taking part of these Junior awards ceremonies.