Carlos Zegarra Presser has a broad and challenging remit within the world's judo family. As President of the PJC he holds the umbrella over 36 nations, from small island communities to the enormous land masses of North America.
Carlos began to speak about International Women's Day with us, back on 8th March, but with every minute that passed the interview became more and more diverse.
"Pan-America is totally different from place to place, with multiculturalism being obvious and social bridges being less so. Histories, from the beginning, are totally different. It's not the same to begin in Peru or Columbia, USA or Honduras but what we do know is that we all share the knowledge that our judo is the same, only the circumstances are different.
Having said that the judo is the same everywhere, we have to also accept that with each context there is a new set of rules, specific barriers and systems, for example, even if we use the IJF Judo in Schools programme in some countries, their starting points show us that the programme is not enough. These differences can also provide different opportunities for women and girls in different countries.
I want to express that always we, in the PJC, will respect the women in our environments and use those we have in various positions and roles to show young girls that if they want to, they can. It's not easy because the demographic is so diverse. Finally though, if they want support, we are there for them.
The best results of Pan-American athletes come from the women. It's an example, showing judo is a successful sport for women in Pan-America. We have the evidence. The technical data is always really interesting. I was a PJC sport director for some years before I became President and I really appreciate the statistics from the women. In 2021, at the junior PanAms in Cali, for the first time ever in the history of the PanAms we had more women than men competing in the junior age category. We are talking about juniors here, the next generation. The Americas understand that judo is a good path. Athletes, young people, women can win medals and have the benefits of a judo life."
"We also have women in all areas, such as technical roles, refereeing and leadership; we involve the right people at every level, wherever possible, regardless of gender. Our remit is really, as the continental union, to ensure institutional and political positions for Pan-American countries to create the same opportunities to excel for both men and women. In judo we really value different histories but shared futures.
We nominated Daima Beltran as the chair of the Pan-American Gender Equality Commission. She has been present at a recent forum for PanAm sports, a seminar to discuss many issues in a wider multi-sport context. She has had already 3 meetings with leaders of the PJC to encourage nominations for women. She's doing a great job."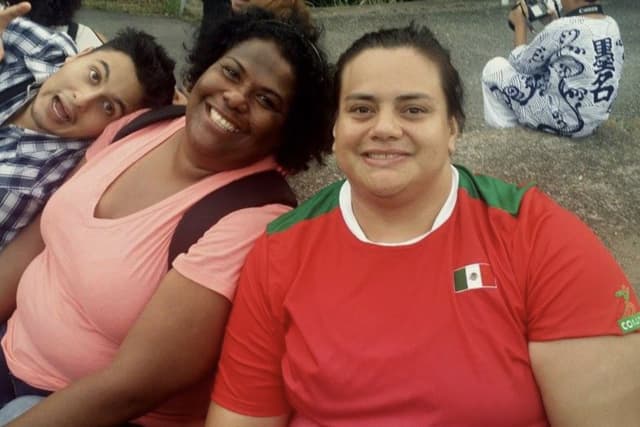 "We are looking to run the first Pan-American and Oceania women's seminar alongside the continental championship this year. Step by step we empower the commission and also the leader. Daima was a brilliant athlete, had and has an incredible work ethic and she will really be a great leader in this role.
At the moment most of the continent's national federation presidents are men but the attitudes are changing slowly and visibly. We are showing the examples of our successful referees and commission members who are women, to gradually show that women can lead too. Many of those in positions now are still existing from the past and I am sure there will be open places in the future with opportunities which are more balanced and accessible for anyone, men or women, who have the right skills and commitment."
For Carlos Zegarra Presser it's always been important to promote opportunity and availability. Opportunity is more important than a position, "I can put women in positions but without the mindset it would not work; it would not be sustainable. Working together we can show that we have women who deserve to be there and then we will have people in positions with respect, with the possibility to make real change.
I have a personal history with this topic as my coach was a woman. It was not easy for her. I believed in women from the beginning because I had a woman in my chair at the Olympic Games.
I remember at the Paris camp, on the men's session, I had the only female coach in the room and I was so proud. This is more than a decade ago and now we see many more women coaching men. It is not usual but is also now not strange. Sara Menezes coaches men here within PJC, for Brazil, for example."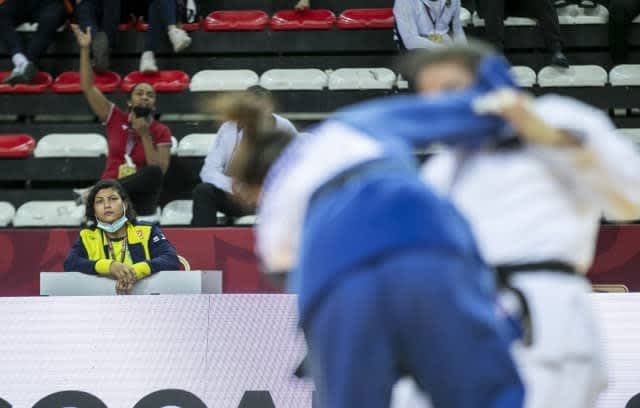 "The Peruvian federation, when I was an athlete, didn't specifically want a female national coach but in my time I had the best results of athletes from my country. I was competing against athletes from Honduras, Columbia, Venezuela but those athletes went to the Olympic Games in Athens and despite my good results I didn't go with mistakes being made with the old federation administration and I felt very alone in the judo world so I took a break and focussed on my education. However, without judo I was going crazy! So, I went to Casteldelfels training camp and met Maria who was there with her own team, not a national team, from Spain. We formed the beginning of a good relationship and so I returned to Lima and told my father I had found a new coach and I wanted to do judo again.
I also have a family history which for many may have produced some negative attitudes. From the age of 11 I didn't have my mother around and actually I was looked after by my older siblings while my father worked away. Still somehow, although I could have been angry with my mother and women in general, I always believed in individuals and that meant believing in the possibilities and capabilities of women as well as men.
Moving forward again in time, I spoke with Maria and asked if I could go to Spain to do judo. I needed a judo club, a family, more than a national team. I told her I didn't want to represent Peru anymore but she told me I must. She said I had many opportunities to qualify for the Olympic Games and she and her club would support me to do that. She said she would help me with arranging all the logistics etc. I believed in her. This is how I understand the world of judo to be today too. We qualified and yes, I say 'we.' From the beginning I was so proud to have a courageous woman with me."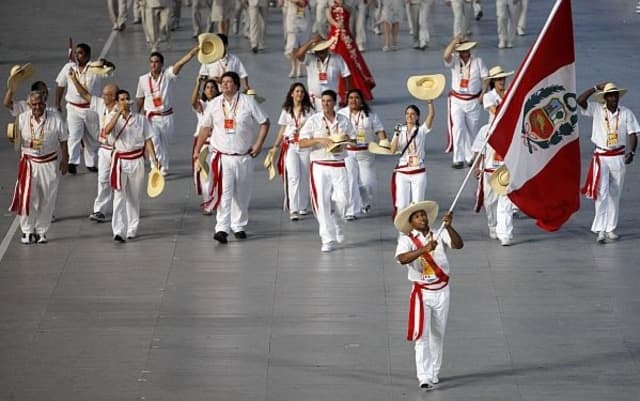 "Some opponents looked at me like I was a joke. They thought that with a female coach I would be easy to beat. In those moments I felt stronger than ever. I used these moments to motivate me to fight. I showed all that with a woman as my coach I can do anything.
The PJC organisation is full of people with histories, characters and motivations. We use our own stories to complete shared objectives. It's a real motivation to work for common goals but with our personal lives fuelling not just my personal achievements but our shared future. This is judo! Technically it is an individual sport but actually we all know it's a team. We need a coach, uke, referee, medical team and so on. So, we have to share the way; all contribute."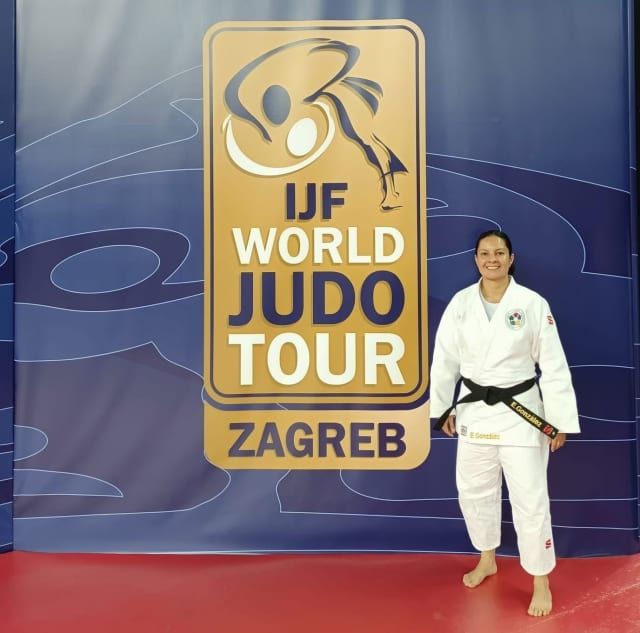 "My history with women makes me strong. I'm more committed than ever to the promotion of the correct individuals and that's why I will work hard to show-off those women in positive positions, as examples to the next. For many it is necessary to see a woman in role in order to motivate more women to aim high. Facilitating and empowering the first is the most important step!
As part of our conscious effort to ensure equal access, I have been working on a project called the Mini-Prix, for children, like a grand prix. It's a festival where everyone takes medals. Children can fight and train and learn, boys and girls together. It will run in Lima as an international format for the first time this year. It's a new brand. It's a gender equality format with volunteers and families all together. Many people say it's not a regular competition, with boys and girls fighting each other, unusually, so how can you catch talent? Over time though, through this format and schools projects, we have started to identify those who are reaching for the higher level. First they must enjoy judo, every time! This format shows boys and girls have the same opportunities to practise and compete."
From children's competitions to personal attitudes and organisational access, Carlos is a progressive thinker, with the values of judo always at the centre of his plans and ideas. He wants equal access, equal opportunities, equal chances for the best people, regardless of gender, to fill the roles required throughout the continent.
"I'm proud of my executive committee. There are two women there now but with the election of the chair of the PJC Athletes' Commission, a new opportunity is created for another woman to perhaps step forward. We are also working on exploring diversity within our commission of referees. In the PJC Sport Commission we have many women but other areas need to be more diverse. We are continuing to work on it."
The overarching philosophy falls neatly into judo's origins, aligning Carlos' approach perfectly with that of Jigoro Kano, to improve one's self and be able to contribute to society. Within Pan-America and even beyond, President Carlos Zegarra Presser is undoubtedly making a significant and valuable contribution.