Since January 2021, two years ago, Chelsie Giles (GBR) has competed 15 times on the World Judo Tour (including a European championships), winning 10 medals, 8 of them from finals. She's on the podium 67% of the time and most medals are from finals. She's been world number 1 for some time and even when overtaken, her ranking never drops far, taking another leap up, consistently, pretty much every time she competes.
Consistency isn't often an accident and with Giles holding a European medal, a world medal and an Olympic medal, we can confirm that her ranking is not a fluke! She's number one seed in Israel for a reason and again she made the final.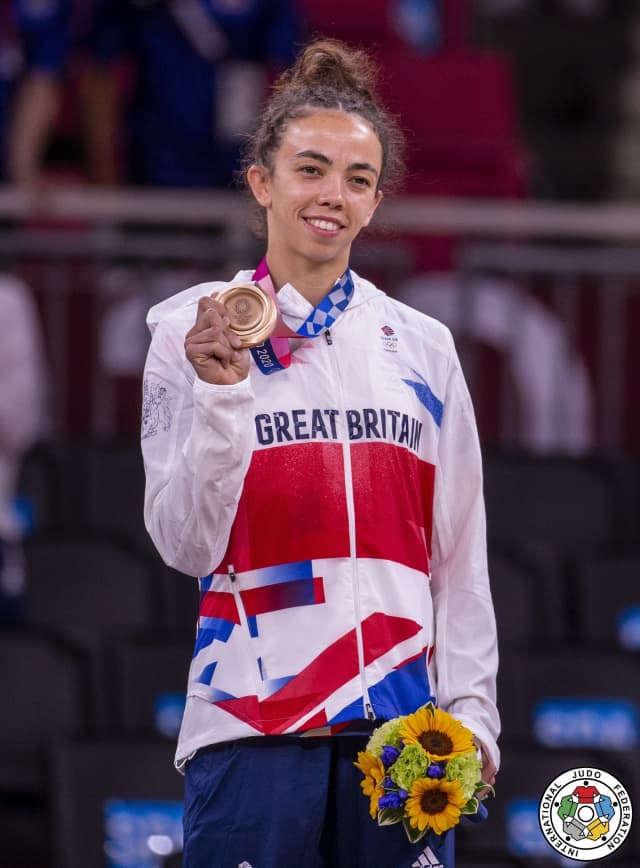 So how does she keep on peaking, alongside a very precise system for monitoring and maintaining her weight?
"A lot of it now is experience. I now believe I can beat all of these people. I used to just give it a try but now I want to fight at my best every time. I always wanted to be consistent at reaching medal fights. It wasn't always like that.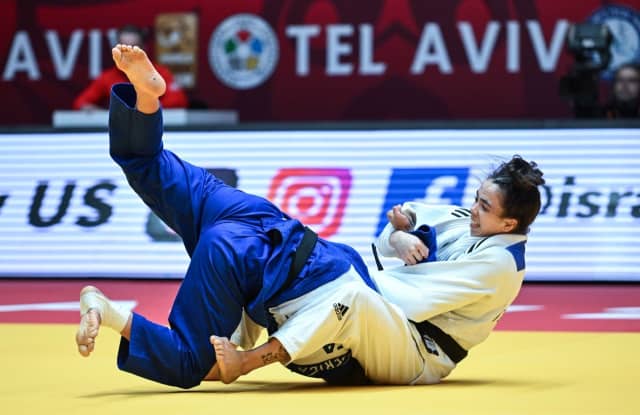 I'm happy with how things are going, really enjoying it. I know I need to keep feeling that way. I don't get so nervous now, so I can enjoy the whole day. I can play music and relax. Jamie Johnson, my national coach, and I both believe in what I can do and having that shared confidence makes a big difference. I know we are both believing that I can do it. We trust in our tactical plans and in my ability."
"We fight each person so often now on the Tour and in camps and despite huge differences in style, we have collected a lot of information and embedded feeling and so I trust that I can do it.
I sometimes struggle in fights when I'm expected to do well. I do better when I have the best opponents. I've got better against left handers which can be hard to simulate in training but we have found a way round it. I'm probably more reserved against lower ranked players as we don't have such confidence in their abilities and what the risks might be for me. It takes time to get into those fights.
I want to stay consistent, continue to be among the best in the weight. You can't always beat everyone but I want to keep knowing that whomever I come across I can beat them with good decisions, correct preparation and confidence. I won't always do it but it's important to know that I can."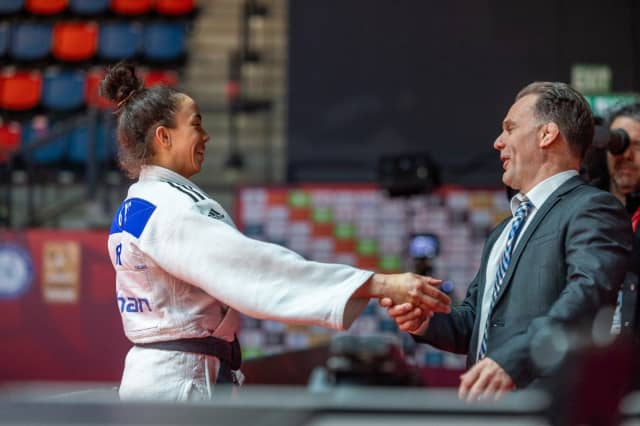 She knows she can. She prepares consistently. She studies her category and maintains a positive athlete lifestyle. What else is there? You get what you pay for and Chelsie Giles is being rewarded for consistency with consistency, it's as simple as that.