On Monday 6th February, the day after Grand Slam Paris 2023, the world and Olympic judo champion, Clarisse Agbégnénou (FRA), had the honour of meeting the Prime Minister of the French Republic, Mme Elisabeth Borne.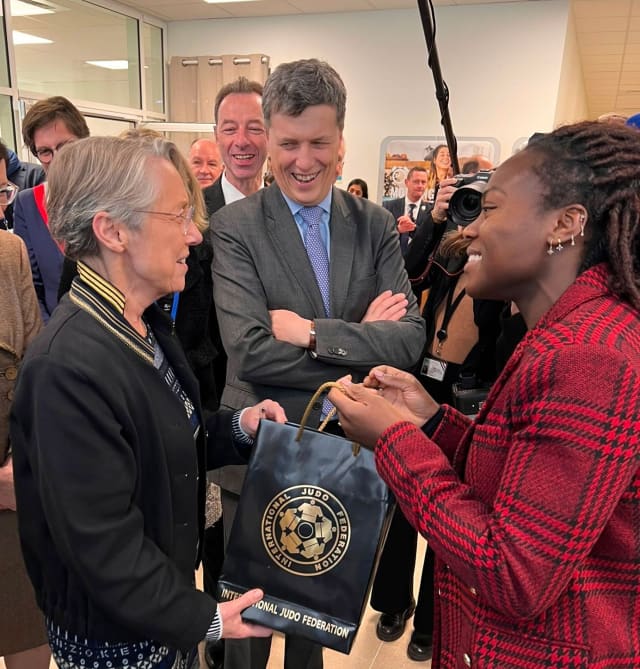 On behalf of the President of the International Judo Federation, Mr Marius Vizer, Clarisse presented her with a plaque to mark the support she gives to judo, to the organisation of Grand Slam Paris and to the French judo team.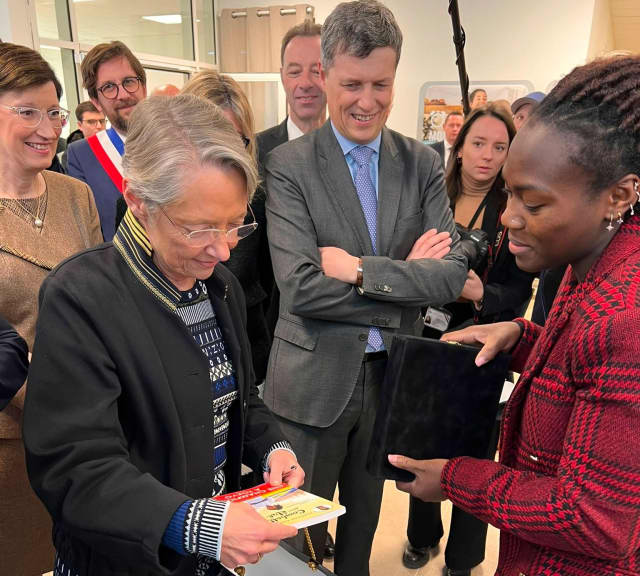 During the meeting, Clarisse was also able to give her, her own book 'Fight to be Yourself' (Combattre pour être soi - Editions Rageot), in which she recounts her life journey and all that judo has given her on her way to being the woman she is today.