"If there is effort, there is always accomplishment." - Jigoro Kano
Calvin Knoester is a member of the Australian national team and is hovering on the cusp of Olympic selection, but as with so many athletes across the world, his plans and routines have received interruption that couldn't have been anticipated.
Judoka plan and train and aim and they adapt, because it is part of their value system and part of what makes a judoka elite; to be able to use the environment and circumstances to redefine goals and refine programmes is exactly how Olympians are made. This growth mindset, at speed, is an understood element of a life in judo and is a broad mirror held up to judo randori and shiai, magnifying this skill for all to see. Action reaction principle is really on show in the corona virus era and Calvin is making sure this period is only able to enhance his future, rather than disturb it.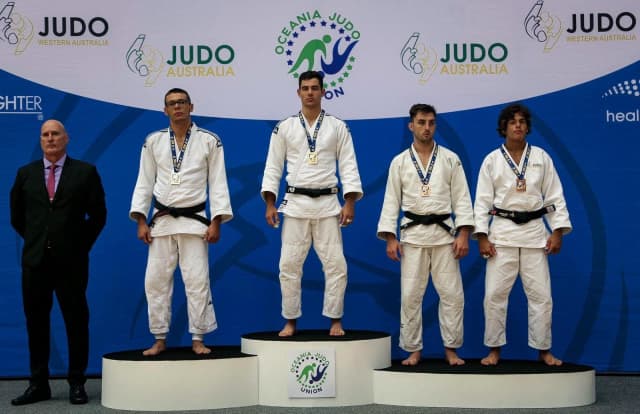 In the Autumn of 2019 Calvin had some promising results in competition and was ready for a positive end of year block, but it didn't go as expected. Despite frustrating performances and a need to redraft plans for the new year, Calvin knew the Olympic Games was still a realistic goal. The qualification period and events scheduled offered some much-needed training time in Europe and more efficient travel than is possible in a country as vast as Australia.
The population of Australia is 25.5 million, spread across 7.69 million km2. If we compare that with the city of Shanghai in China, also hosting 25 million residents, but within only 6340km2, we can see how travel and population can affect training opportunities for Australian judoka. More to the point, for Calvin, this statistic pales into insignificance when we realise that Calvin is the only member of the Australian senior team living in the state of Western Australia. Any crossing of state lines results in legally enforceable 14 day quarantine. The quarantine has to be in a nominated hotel and at the guest's cost (roughly $2500 US).
Barriers to training, while the world battles Covid-19, are various and plentiful, not exclusively for Australian competitors, but for everyone. 'Normal life' is now a fluid term that incorporates a far greater swing through expected and unexpected challenges. Calvin's response is exactly what we should see from an elite judoka, though, with decisions made to realign his routines, continuing to focus on his goals.
"I'm helping to build our club back up. It's been slow at the start, people being understandably standoffish. Some families include people at high risk, but most people are back now."
Calvin's dad, Carlo Knoester, is an IJF referee assessor and when he arrived in Australia, with his young family, from his native South Africa in 2001, he set up the Kano Judo School in Perth immediately. It has been the family's sporting home and community ever since.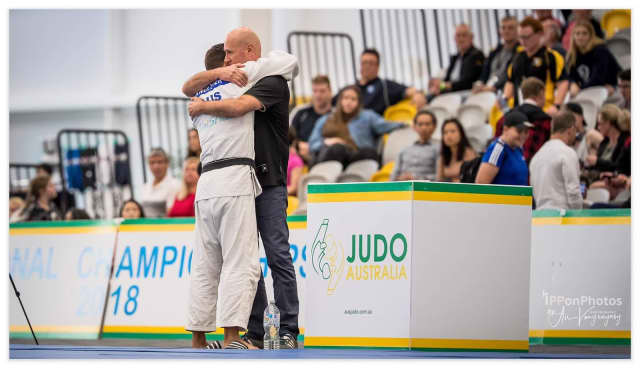 "Having our own club means there is a space for me to train, a gym and of course my sisters as training partners. I've noticed that all my old aches and pains have gone away. With no competition travel and without having to make weight, my nutrition and resting weight have flattened out, stabilised. It's a great feeling, a good position to be in prior to restarting.
During the break from university I was able to train everyday. I suppose boredom has been part of the driver for that too. My university, the Edith Cowen University, has an online programme especially adapted for elite athletes, but they're so flexible that I'm now able to go to face-to-face lectures and take a more fully engaged approach. It's new for me as I've always had to juggle travel and uni."
Calvin is enjoying reading for a degree in education, ready for a future, beyond competitive sport, as a high school teacher. The opportunity to attend like other students do is a huge positive for him in this strange time.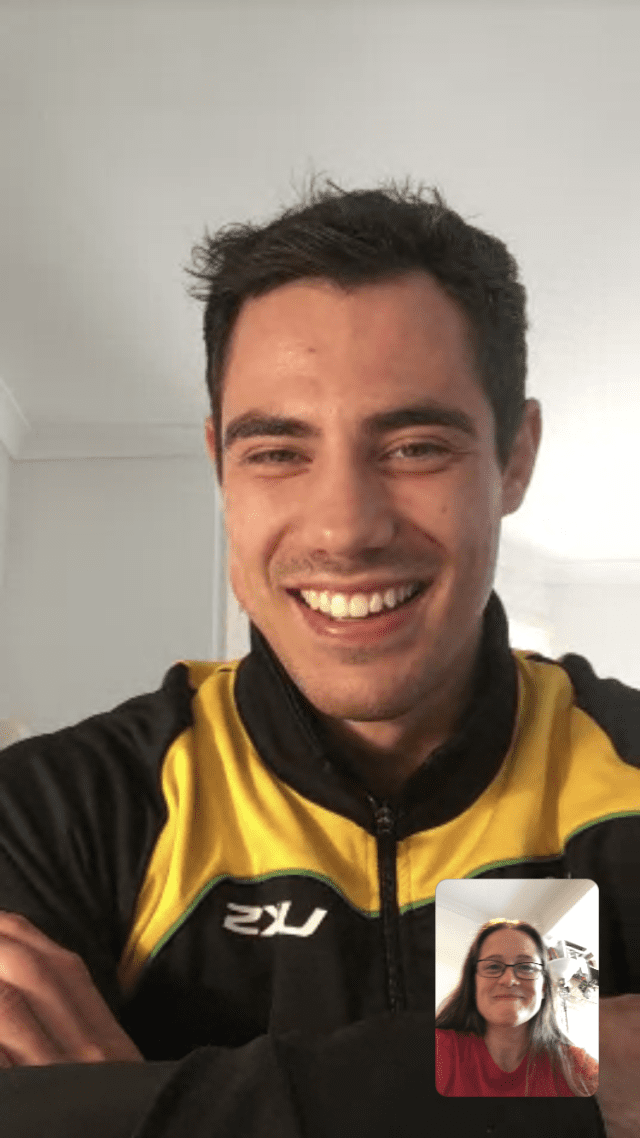 "I'm now teaching a lot more at the judo club. It's really enjoyable and I love being able to build the relationships with club families. There's a great group of cadets coming through and with our national coaches, Daniel Kelly and Maria Pekli, building the country's pathway so much more robustly than Australia has had before, it's an exciting time."
Calvin's relaxed focus is to be admired. He seems to live by the idea of adapting to change and he embraces the opportunities he can pull from any given set of circumstances. If he can't always train as he would like then he will study harder. If he can't be present for lectures and meetings then he will find online support. If he doesn't have training partners then he will rope in his family members and make it work.
Calvin's African heritage supports his philosophy, "You can't turn the wind, so turn the sail." - African proverb.
Having back-up from family is clearly important for Calvin too, "My dad is my coach. If there's no funding for all my needs they support me that way too. Communication is so good, in a way that I think can be difficult for others. He's my dad, I can say anything to him. We always get to iron out any issues. There's nothing hidden, it's a kind of freedom."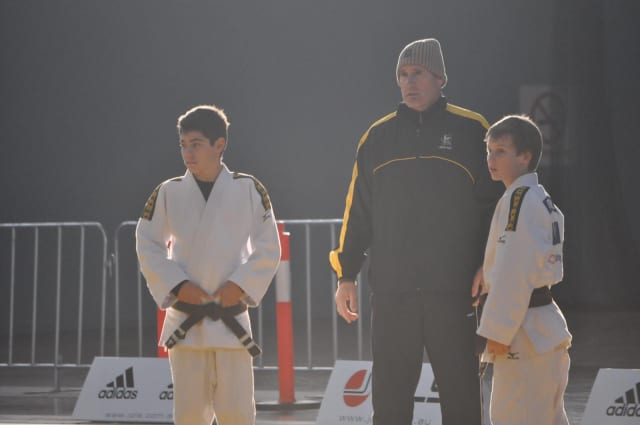 With a continental gold behind him and a future full of hard work, adaptation and family, Calvin is ready for whatever the world chooses to throw at him next.
"I'm looking forward to having a more stable routine and getting back to the World Judo Tour events and I'm happy to be so much further on with my studies as that time approaches."
Calvin's efficient and calm way of looking at life has benefitted him throughout his judo career to date and no doubt it will continue to do so.