On Thursday 11th November at 4pm, at the conference room of the Italian Chamber of Deputies, Felice Mariani and several other experts talked about judo. This is nothing really surprising for anyone who knows Felice Mariani.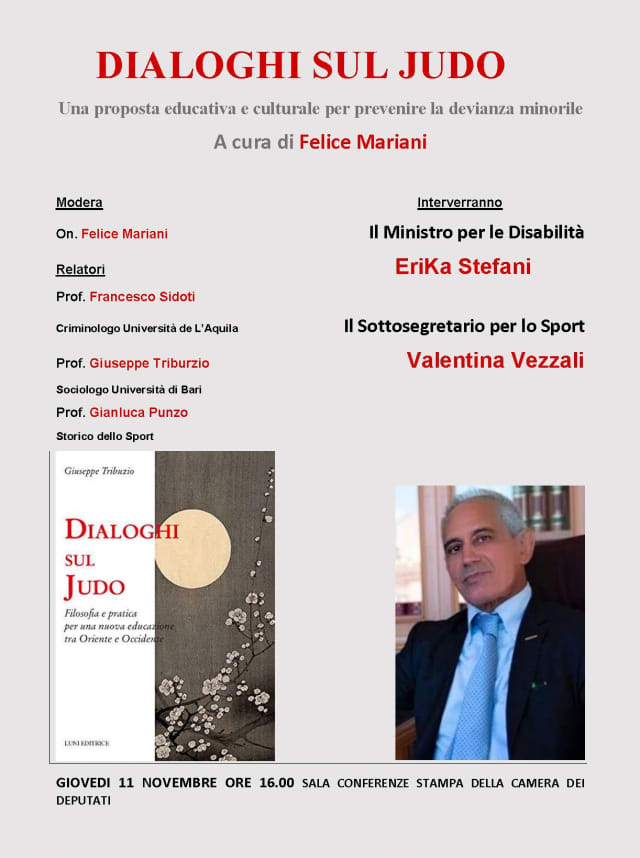 Born on 8th July 1954 in Rome, Italy, he participated in the 1976 Olympic Games in the lightweight category and won the bronze medal. Thus he became the first Italian to win an Olympic medal in judo.
Mariani appeared in the international limelight for the first time at the age of twenty when he won the European Junior Championships in 1974. In the following year he won a bronze medal at the World Championships in Vienna and during his career stepped on the world level podia a total of three times.
After retirement he became coach of the Italian national team and led Giulia Quintavalle to a sensational Olympic gold medal at the 2008 Beijing Olympics, before also becoming a well known parliamentary figure in Italy.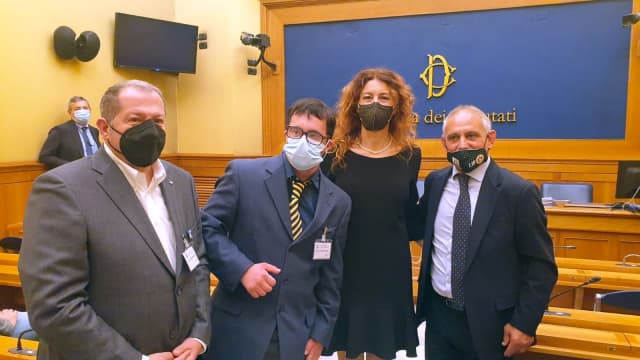 It is therefore as a judoka but also as a political leader that he participated in the presentation to talk about the educational and cultural dimensions of judo. 
"With emotion and a lot of pride, I talked about judo in an institutional hall, the Chamber of Deputies. The presentation of the book 'Dialoghi sul judo' by Prof. Giuseppe Tribuzio, provided the opportunity for the many people present in the room to talk about judo in a 360-degree global vision. Culture, tradition, health, disability, integration, educational value, but also many personal experiences linked to both competitive and amateur judo have imbued the common air of HUMANITY. I sincerely thank the Minister for Disability @erikastefani71, colleagues @cristinapatelli @maurosutto @giusy_versace_official @florafrate @federicomollicone @nicola_acunzo @ daniele.frongia.roma", said Mariani.
Being a champion and a well recognised leader will certainly lend credibility to Felice Mariani's ideas and explanations, a credibility that was reinforced by the IJF, when he was inducted into the IJF Hall of Fame a few years ago.