The siesta is over. It is time to work, because it is fun and healthy and above all, because you can. Now that everyone is considering the return of sports competitions, it is also time to think about young people, because today's children are tomorrow's professionals.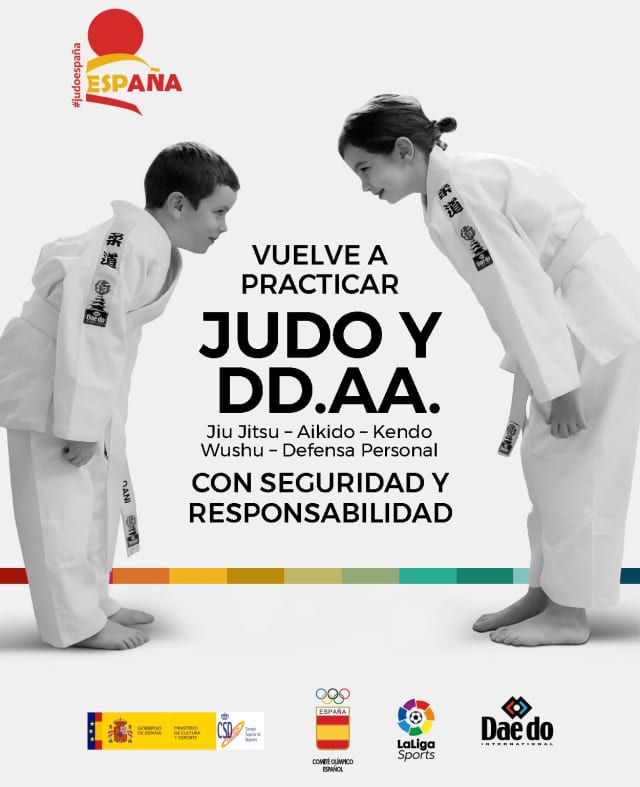 The Spanish Judo Federation has detected the danger, has analysed it and after much work, has found the key to unlock the problem. Judo must be practised as soon as possible. It has launched a programme named "Do Judo Again". An independent study has been carried out and estimates that there has been an average increase of approximately 5 percent, in the weight of children and adolescents after confinement with coronavirus.
The study claims conclusive findings that the lack of physical activity and changes in eating habits have had a direct impact on the health of the little ones. In addition, stopping physical activity abruptly for more than a month, affects the muscles and growth rate, which in children has a lot to do with vertical compression of cartilage.
Running and jumping during the day encourages the body's systems and processes and that helps children grow during periods of sleep. Walking around the house is not the same, nor does it produce similar effects.
There is still more bad news. The absence of sport and the lack of mobility are sources of depression, anxiety and psychological disorders: a clinical picture that should induce panic itself. So you have to play sports, including judo, of course.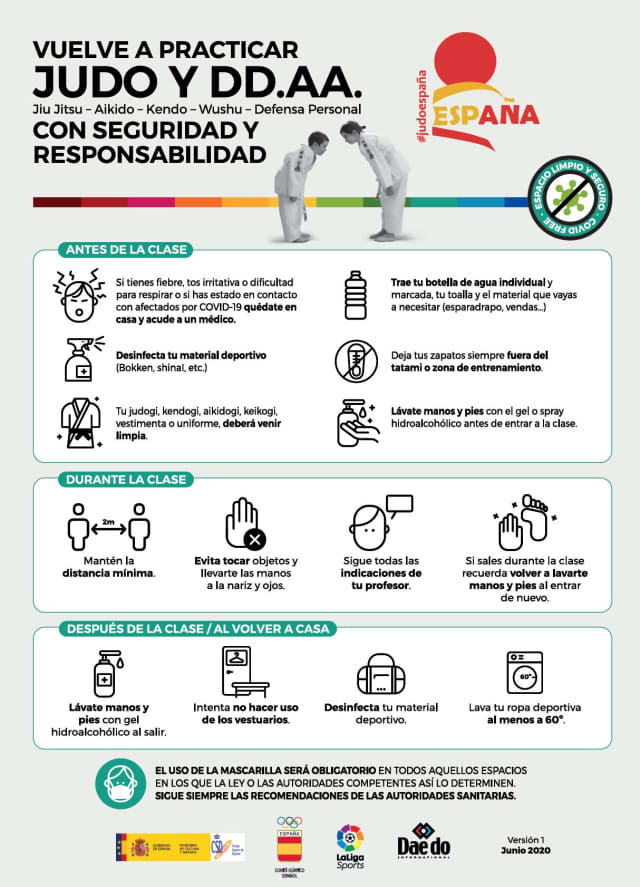 It's possible and it is the first thing the report states, because many parents and other adults fear contagion in contact sports. It is necessary to explain that judo can be practised without contact. There are countless exercises that are healthy, fun and available to everyone. This does not mean that the guard is lowered in terms of security. The project also deepens in this regard, recommending a series of hygienic measures before, during and after each session, ranging from disinfecting sports equipment to respecting a safe distance, including avoiding touching objects. Participants should bring water bottles individually, as well as towels and always follow the teacher's instructions.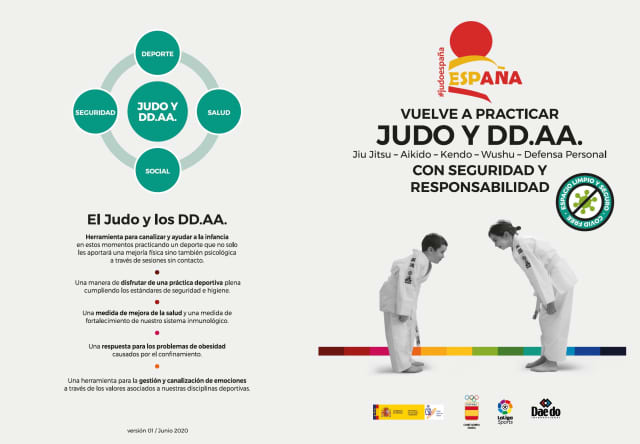 It is a serious and complete project, in addition to being vital to health and it has the virtue of opposing the collective fear generated in public opinion by the mysterious virus. It has been designed for lovers of judo and sports, in general, created to make it simple and safe, structured to be accessible by all ages, starting with the very youngest.
For the time being, before we go back to 'normal', judo can be practised with individual exercises. This applies for children specifically, where moving, running, jumping is so crucial. Later, when the possibility to practise 'proper' judo will be available too, you will undoubtedly practise again your preferred movements.
An immobile and closed society does not enjoy good health. A static society ends up being lazy and fragile. We have to react and do it quickly. Judo, as a tool, is the solution.