So it's day one of the first competition of the new Olympic cycle. There are new judoka, new teams, new strategies, new venues and there are also some new referees. Well, sort of new! They are experienced judoka, highly qualified referees but now they enter or re-enter the World Judo Tour, ready to take on the post-Tokyo mantle.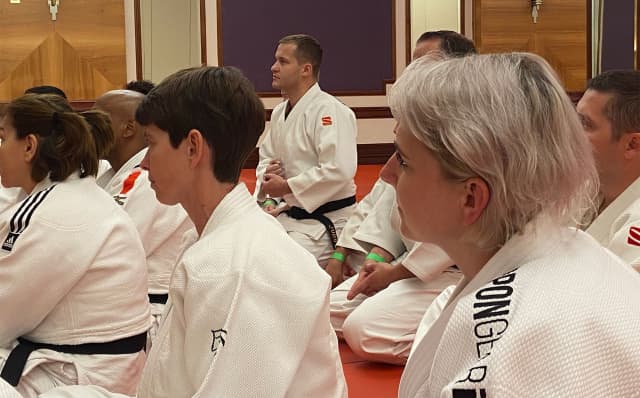 Judo referees are a special group because judo is a special sport. Everyone working within the community must stay in touch with their origins, their judo foundations. This doesn't stop at the top level and in Zagreb, immediately prior to the beginning of the tournament, the Head Referee Directors, Florin Daniel Lascau, Ki-Young Jeon and Armen Bagdasarov, led a meeting and training session on the tatami in the official hotel. 
There was lengthy discussion around the rules, with situations being played out practically, questions being asked and answered and a clear and unified line being drawn. 
This kind of training for referees is essential and forms part of the strategic planning of the IJF Refereeing Commission. It is invaluable education ensuring continuous professional development for all working at this level. The IJF Academy continues to grow and enhance its provision and with the annual Refereeing and Coaching Seminar, the on-the-spot training and the year-round courses, education opportunities are becoming expected and integrated in the careers of all IJF referees. It is aligned with Jigoro Kano's original philosophies and ensures standards continue to improve at all levels.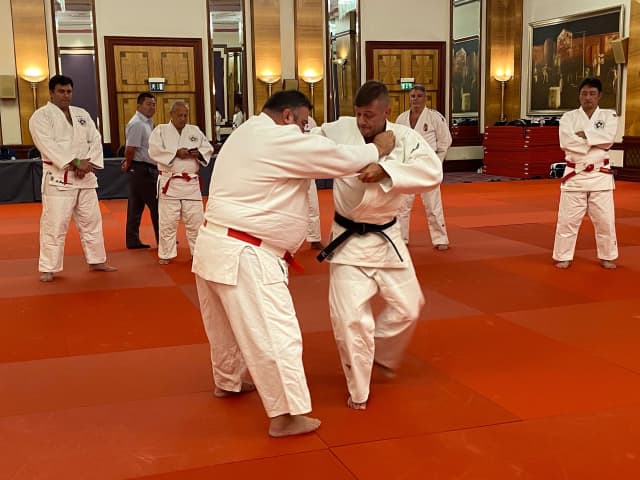 Andre Mariano Dos Santos, Tokyo 2020 Olympic referee is wholeheartedly behind the continuous, formal and informal education of referees, "It's very important. I think it's necessary for all referees to continue to practise judo. The Head Refereeing Directors are happy when they can see the referee has a good feeling in their body for the situation. Whether it's the Olympic Games or a first Grand Prix the rules are the same and we must have a consistent understanding of them. 
At the training in Zagreb we did some exercises to reaffirm our feeling on the edge, for example. We discussed and trained through situations of head-diving, of the difference between poor attacks and false attacks. We discussed techniques that are less common as well. 
We must understand, learn and repeat just like athletes repeat their uchi-komi."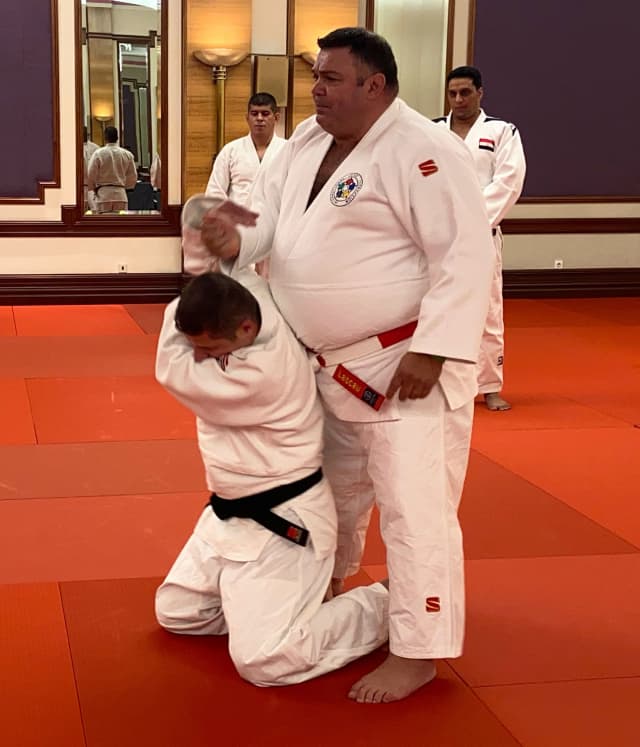 Head Referee Director Florin Daniel Lascau explained how this kind of training is part of a wider view, "We are preparing for both Paris and Los Angeles now, like a coach prepares their team for more than one Olympic cycle. The focus is on Paris but with preparation for Los Angeles and beyond. Not all referees working now will be ready for Paris; we had a pandemic to contend with and so we must apply patience. 
The World Judo Tour referees are from two groups: those from the previous cycle and those who are new. The standards must be maintained for both groups and they can, of course, help each other.
We must work hard towards the evaluation of judo situations being the same from all referees, because even though we are looking at the same rules, we are not all coming from the same background. The same standards and quality must be on all competition mats. Therefore before each competition we will hold a mandatory mat-based session for clarifying any grey areas and to make solutions concrete.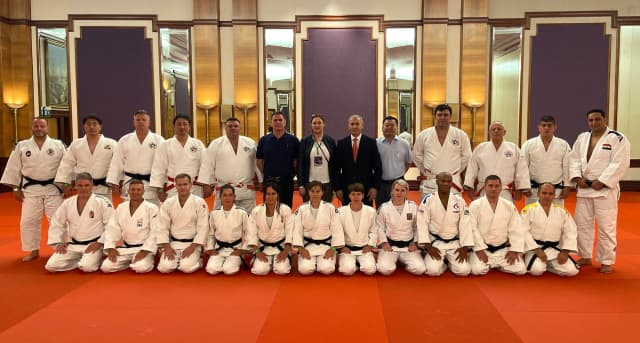 We are very happy that within this process, at this first event of the cycle, Head Sport Director Mr Barta, Education and Coaching Director Mr Meridja and IJF Events Director Dr Lisa Allan were with us on the tatami. This all contributes to the development of the practical part for referees and also to the unity of all departments. 
The Head Referee Directors and the Referee Commission are creating the format for educational programmes but throughout the system there must always be questions from all sides and solutions that make sense for all to apply. Education via theoretical study, practical training and feedback when refereeing events all combine to create the programme and all parts are essential.
New referees nominated for the WJT will be obliged to complete the IJF Academy nage-waza and katame-waza module, consisting of identifying and demonstrating all 100 of the Kodokan classified judo techniques. With this style of education the Head Refereeing Directors aim to raise the standards of the referees recommended by the Continental Directors so that all around the world we have one expected, high quality refereeing standard."
The Zagreb Grand Prix is already underway; the beginning or a new era for many athletes but, it seems, also a new era for referees and for judo education. With a unified line, this can only be a good thing.