Three generations of British elite judoka came together with Jack Willingham, Fighting Films Production Manager, on a recent live broadcast, to discuss the current situation and their thoughts on how to continue to make progress within such restricted new norms.
Neil Adams, Hall-of Famer, IJF Referee Supervisor and double Olympic medalist was joined by Euan Burton, himself a world and European medalist and now the Scottish High Performance Coach. Double world medalist Nekoda Davis completed the line-up, giving the panel an incredible 4 decade span through the world of elite, competitive judo. With eight world medals between them, this panel speaks from vast experience and, to be direct, this can only be inspirational.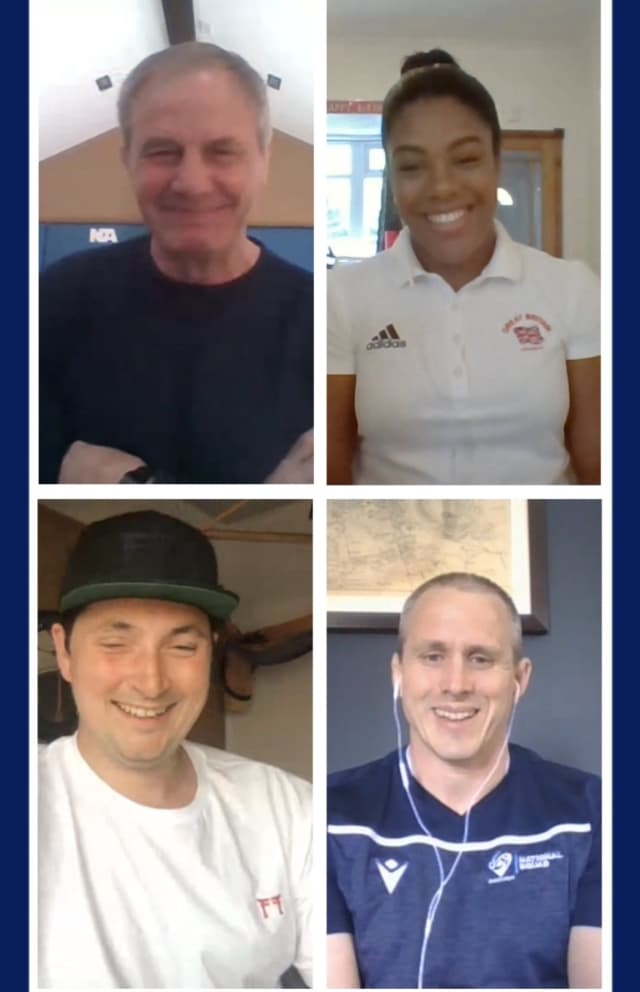 Jack and the panel talked through a great deal of practical ideas and also wrapped that in the most relevant philosophies. We share some of their key points here.
The judo moral code
Nekoda Davis: I think about courage and friendship and know that if we hold on to those, this time will pass. I'm still developing, even at 27 and with two world medals. This is the first time I have had to write my own training sessions and it's quite freeing and self-affirming, but is also a mark of discipline. We all still have goals and if we pull together we can still get to them, just later than we thought. It's hard, but that's where courage comes in. You know we are all sending each other messages, the girls in my weight. They're my rivals but I want them to come back strongly too, so that competition is as it should be.
"Anybody can sympathise with the sufferings of a friend, but it requires a very fine nature to sympathise with a friend's success." – Oscar Wilde
Neil Adams: We are seeing the whole world pulling together. We talk about the judo family, but now more than ever, it really is that. It now really includes our home family too. We are seeing family members stepping up as training partners and there is bowing in makeshift, temporary dojo. There is so much respect. It's magical. With this extra time to rest and recover and with a positive mindset and some much-needed family time, the athletes can come back truly ready.
Euan Burton: The moral code grounds us, with it being about more than medals. We are all having to better ourselves to better the immediate community and the world and this is fundamental to judo values. The work that athletes put in to chase medals is now transferred and they're chasing self-improvement in different ways, ways that will only better society. A time like this makes our foundation clear.
"If we are to go forward, we must go back and rediscover those precious values." - Martin Luther King Jr
Practicalities of training in isolation
Neil Adams: we are keeping to a routine at home. I still train every day and that's important. It would be madness to come back early, economically and health wise. We will be much better off being patient, so set those routines. Really concentrate on good technique in your movements. If you're training alone there are battle ropes, rowing machines, bands, shuttle runs, high quality body weight circuits, lots for cardio and for technical maintenance.
Euan Burton: the message is clear with these restrictions continuing. Health is the priority. It will be difficult to make massive gains in strength or in level of judo, but there is always something to improve. In Scotland we are always looking for the positive gains in any situation. So now we can really work on cardio. Also, all sports are just movements, movements done to an excellent level. For judoka training at home, remember if you have posture, position and perfect alignment you can't go far wrong, so do your uchi-komi and get those things right.
Nekoda Davis: I've been following club and British Judo Zoom sessions. Myself and Chelsie Giles have been training together, mostly in my living room. There isn't space to throw but we have each other to help with keeping good form and we are at a good level so we can feel the movements for ourselves and each other. We are sticking to techniques we know well and working on making them better, rather than trying to introduce new ones. We have rules in our little dojo too, to have fun and to help each other with motivation. Diet wise, I'm only getting to shop once every 8 to 9 days or so, but I'm only buying good stuff. If there's no sweet stuff in the house then I can't eat it! I'm finding baking my own sweet treats instead of buying them is a deterrent! I'm cooking a lot though and that's part of the routine, which helps.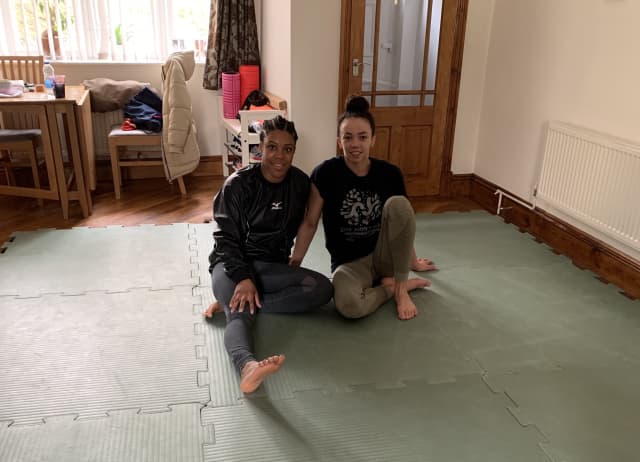 As Jack wound down the broadcast Neil made an important observation about change and how we cope with it, "we accept that this is an unprecedented time, but to not adapt to that is to not succeed. You have to have a plan B, C and D to keep you moving towards your goals, not just for judo but for family and for life. Adapt and keep that positive mindset!"
"It is not the strongest of the species that survives, nor the most intelligent. It is the one that is most adaptable to change." - Charles Darwin