A few weeks ago, several Finnish judo clubs received a much anticipated delivery of equipments as the IJF has been working with the Judo Federation to develop the Judo for School programme.
Among the donation were tatamis and judogis to launch various judo related school activities. Altogether six clubs ranging from East to West to South of Finland are now taking part in the first chapter of this positive and powerful programme and only after a few weeks, all initiatives are already in progress.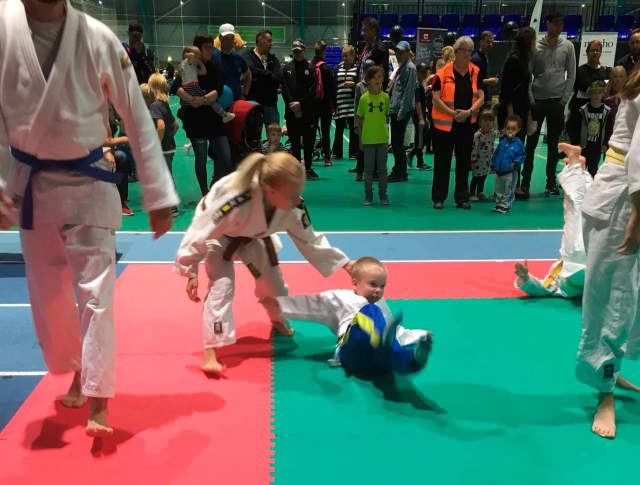 It is a happy atmosphere that prevailed at the Jigoku judo club in the city of Lieksa (one of the most Eastern points in the European Union) as the participants highlighted their Judo for School programme. Jigoku club members praised the IJF initiative to spread judo and its values to every corner of the world. The tatami was filled with young judoka of different age groups and different backgrounds. New adherents joined the club and could get familiar with the judo values.
The idea itself is not new in Lieksa, as Jigoku Judo Club has been traveling to local schools for decades, but with the IJF equipments, a new era of development has started. One of the Judo for Schools project leaders commented: "We are one of the participants in the International Judo for Schools Project and we got a donation for that. Practically speaking, this means that we are going to organize more judo sessions at schools. Even if we have been doing that for a long time, we are convinced that this is a good recruitment tool."
The IJF donation will be used during school activities but the new tatami will also be useful for the club outside the school time: "It's a new class of comfort, better than the old one we had. It's a lot easier to take it apart than before", said the Jigoku Judo Club representative, before adding: "It looks like we will get some good sized groups for this winter, and gladly many parents and judoka have returned to tatami."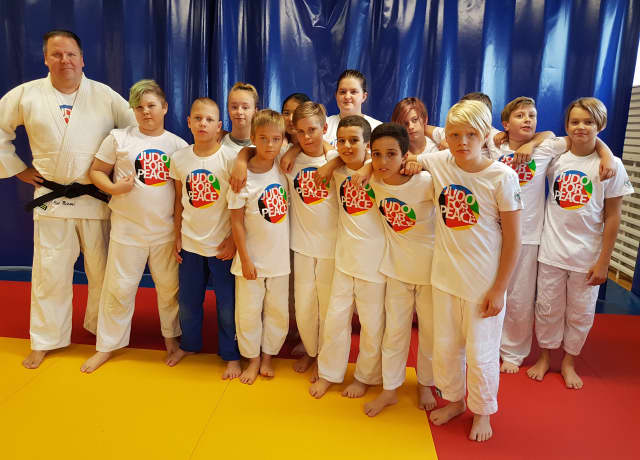 During the development of the Judo for School programme, Esa Niemi, IJF Judo for Peace commissioner, took the occasion to explain to the children of the Vantaa City the goals and aims of the Judo for Schools and Judo for Peace programme and rewarded the most active participants with t-shirts, while Pupils from the City of Vaasa took their first steps on the brand new tatami and started to learn the basics of judo.
For more information on Judo for Peace story and items www.judoforpeace.net and judo in Finland www.judoliitto.fi