In all competitions, there are these little stories that sometimes, often, all the time, make the big story. That of Antoine Valois-Fortier falls into the category of those anecdotes that make judo so exciting.
This week, we have already told you about the Deguchi sisters, one of whom became world champion again on the third day of competition, and their photographer father. This world title, won in a very good way by Christa in -57kg, was also the first world title for Antoine Valois-Fortier as a coach. He tells us about it.
"Throughout my sporting career I have been chasing after the world or Olympic title but I have not succeeded, even if I stepped on all the podia. So, Christa's gold medal yesterday had a particular perfume and for me it was my first world title as a coach. I really enjoyed this day on the chair following her exceptional journey. It was a real pleasure to see it up close.
I admire what she is doing, especially after the terrible disappointment for her at not having taken part in the Tokyo Games. She was able to bounce back and in a very good way. It was difficult to digest, but I think you can say that it has been now, when you see how she won yesterday.
I have now made my mark in my role as a coach. I gained confidence after the first observation period. I took my time to watch and understand. I took time to form a philosophy and know where I wanted to go with this team.
In Canada, we have 5 coaches and always the unfailing support of Nicolas Gill, who is always very present. I feel surrounded by people who are more capable and intelligent than me and I think we make a great team.
Going back to yesterday, seeing Christa but also Jessica Klimkait on the podium was really beautiful. Christa living in Japan means it's not always easy to co-ordinate things, but we are in close contact and we do everything to offer both of them all the possible options to perform. That's what they do. As a coach, I can't ask for more."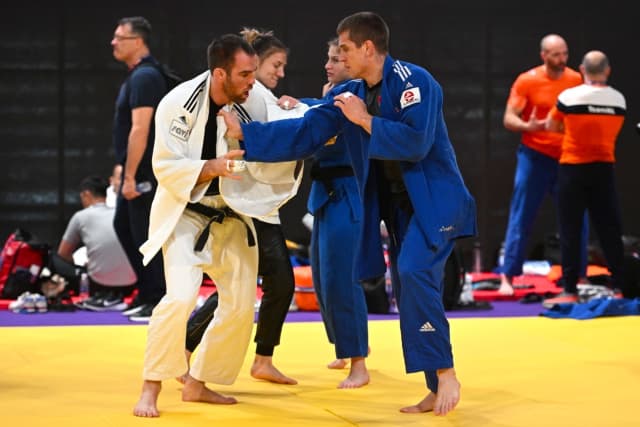 As we publish these lines, another Canadian is still in the race for a medal, since François Gauthier Drapeau and Catherine Beauchemin-Pinard are still competing, as if Deguchi's title was not enough to demonstrate the effectiveness of the Valois-Fortier system. Congratulations Antoine, there are for sure more titles to come.