Assunta Scutto (-48kg), Odette Giuffrida (-52kg), Manuel Lombardo (-73kg) and Alice Bellandi (-78kg) were the Italian heroes of the World Judo Championships - Doha 2023, as all four of them stepped on to the podium.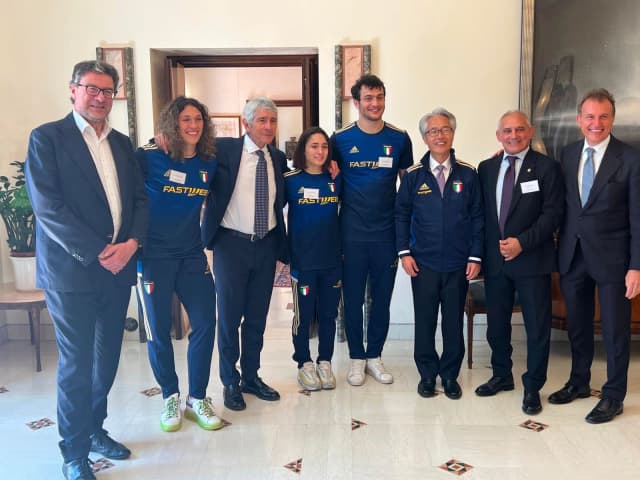 Three of them, Assunta, Odette and Alice, were recently received, in the presence of Felice Mariani, IJF Hall of Fame, by the Japanese Ambassador in Rome.
Giancarlo Giorgetti, Minister of Economy and Finance, Andrea Abodi, Minister for Sport and Youth, and Vito Cozzoli, President of 'Sport e Salute' also attended the event to celebrate the results of the Italian athletes.
Also present was the Technical Director, Laura di Toma, accompanied by several directors of the Italian federation (FIJLKAM). The reception, which took place in a good-natured atmosphere, highlighted the performance of the Italian national team, whose objective is to appear at the highest level, in a little over a year, during the Paris 2024 Games.