Millions of people have watched the training videos of a little-known Brazilian judo club which has become a social media phenomenon.
Their original, creative and innovative training methods have earned global fanfare and alerted the IJF to their work and we had to find the story behind Otto Judo School.
This is a feel good story of one man's desire to use his knowledge and his passion to change the lives of disadvantaged children. His return was to see children smile, gain confidence, acquire new skills and in the process his club and budding judoka have captured the hearts of the world.
Judo coach Simon Magalhães de Souza, 30, graduated in Physical Education and is a specialist in physical activity for children, and holds a 1st dan rank. Simon is a member of the State Council of Education at the Federação Paranaense de Judo.
"Here in my state is where double Olympic bronze medallist Rafael Silva and his national teammate Eduardo Bettoni started judo," said Simon.
"There are two academies (Tonietto and Lemanczuk) and a club (Morgenau) that has several national champions and medallists on the world circuit. I look at these academies and club and I look for inspiration, because I want to see my students reaching that level one day too.
"Here in the south of Brazil, we also have Sogipa in another state, which has several Brazilian athletes such as Mayra Aguiar, Erika Miranda, Kitadai and Maria Portela. World Judo Masters winner Portela has visited our project last year."
Humble beginnings – starting Otto Judo in 2013 as a purple belt aged 25
"I graduated in Physical Education since 2010 and created Otto Judo (social project in 2013), when I was still a purple belt," said Simon.
In May the project reached its fifth year and today provides free training to approximately 280 children aged 5-13 years at Otto Bracarense Costa Municipal School in one of the most violent neighbourhoods in the city of Curitiba.
"The school is geared towards initiation," said Simon.
"I'm a teacher at the City Hall. By day, my job is only with the project at school and the night at the gym. The school and the community are very supportive of the project. It was the direction of the school that acquired the tatamis and judogi. However, for competitions and trips, we depend on donations, raffles and campaigns to raise funds.
"Classes are totally free. We have since opened our own dojo, to offer additional training where there is a small monthly fee. But for the children who dedicate themselves, who do not have the conditions to pay, there is support. In addition, we have some sponsors who help with student expenses."
Simon, who earned his black belt in 2016, began to record and upload some clips from Otto Judo's training sessions and they quickly gained traction online.
"Almost overnight we became known and we had a brand and a personal identity. So much so that when we opened the gym, we chose to keep the name, but it was like Dojo Otto Judo (our training room). So today we have the Otto Judo School and the Otto Judo Dojo."
Forward-thinking – Innovation by inspiration
Simon explained his coaching philosophy and how he comes up with innovative and fun exercises for children.
"I try to create a fun environment according to my purpose of the lesson. For example, if I want them to learn the shintai (advance-retreat movement) I think of a fun way to work this out.
"If I need to work on kumi-kata, I develop exercises and games that help children learn. But usually ideas flow naturally and other times, I see similar activities on the internet and make adaptations for judo classes.
"For classes that work strength, balance, motor coordination among other physical and motor skills, I base my assessment with each class at the beginning of the year, where I identify the main difficulties that the class presents. On top of that I set up my classes program.
"I study a lot, I research a lot, I prepare in advance all my classes, thus, it becomes easier to get success.
"I have my dreams. To see these children graduating from a University, building a family, getting good jobs and of course, being top-level athletes, coming to a world or Olympics six years from now.
"Just as I dream of visiting Japan one day, going to the Kodokan, attending a World Judo Championships (when it was in Rio in 2013 I did not have the financial conditions to go), or even seeing the IJF headquarters. I'm glad to see that many of our judoka have the dream of being Olympic athletes and being judo teachers, and I'm even happier to know that they say it's because of me."
Viral videos
"When I created our page on Facebook, the goal was to show the parents what the children learned in class. But many other people started to share and ask for more videos.
"It gained enormous reactions, being visualized by several countries, which came in contact with us to congratulate the class and also ask for specific video lessons. When the large judo pages of Brazil and other countries began to share, the number of views increased rapidly. But the big milestone was when the IJF posted a video of ours, and that video came close to 2 million views.
"Today there are more than 50 countries that follow our page and several of our videos have become viral and are shared by various judo related pages and also by teachers and practitioners.
"I was very happy with the feedback. I have received messages from many countries. They send me videos of their students doing our activities."
The numbers that their videos have acquired are staggering.
A 40-second video of an adorable test of strength warm up game recieved 1.5 million views, 11,000 likes, 14,000 shares and over 1,000 comments.
Click here to watch.
The club has 29,590 fans on their Facebook page which you can visit here
"When it's a live video broadcast, I tell the children how many people are watching and that always excites them a lot. During the transmissions, we receive many greetings from several countries."
The feedback has been overwhelming with many coaches employing these training methods in their own dojo and consulting the Otto Judo School Facebook page as an invaluable teaching resource.
"I watch the videos and use some of the exercises in my own judo groups. The kids love it. Thanks for sharing," posted Michael Kriemer from Israel on the Otto Judo Facebook page.
"Your practicing session are motive and impressive," wrote Srikanth Palaniswamy from India.
"My daughter is blessed with this wonderful sensei, and my family will always be thankful. Judo is in our life, in our hearts, forever," said Leonardo Lima.
"Very nice activity of judo keep it up and working hard," said Syed Tariq Hanif from Pakistan.
"The videos are adorable, congratulations on your work," posted Chaimaa Harbii from Morocco.
Brazilian star Maria Portela, winner of the World Masters and current world number two said: "I've been there at Otto Judo, a judo project developed by coach Simon inside a school.
"Simon loves what he does and used creativity to encourage children to practice judo. I was delighted on how he uses the principles of our art in a subtle way. Through playful exersises he teaches how to have respect, teamwork, education and the fundamentals of Judo along with cognitive, intellectual and motor development."
"Regardless of the outcome, you are already a winner"
The club is discovering and developing talent with a focus on empowering them and offering a fun, physical activity that will instil characteristics from judo's moral code.
Among their group, the club has a host of very talented judoka but one in particular stands out as a potential competitor on an international stage.
"Our little Sofia Velazquez, who is 12 years old, has already won several local, regional, interstate competitions and has also won medals in national championships.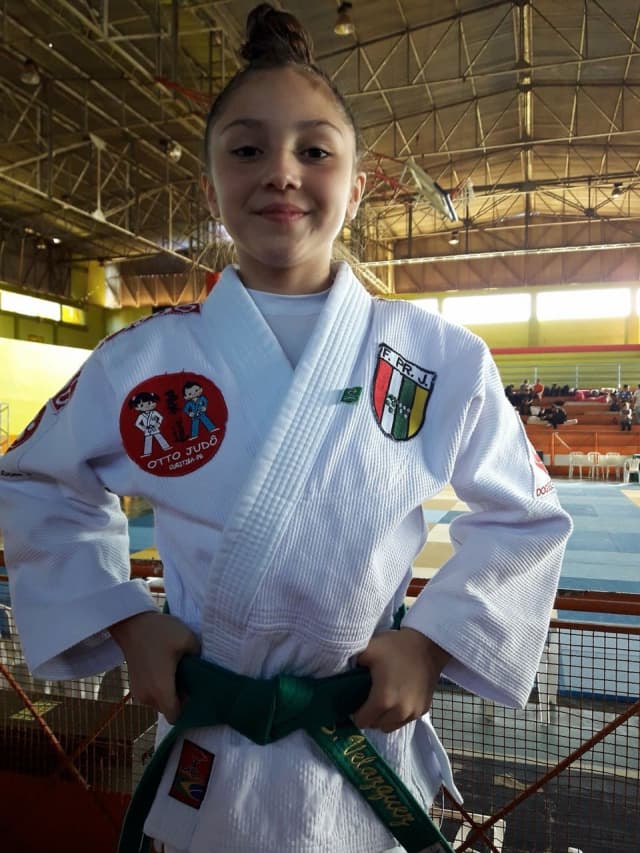 "In the beginning, Sofia went to six competitions and did not win a single fight. She was the only one of our students who had not won a fight. She had every reason to give up if she wanted.
"Her parents came to her events with their own banner which said (in Portuguese) 'Regardless of the outcome, you are already a winner'.
"She tried harder and harder and really dedicated herself a lot. She prepared well and from that moment started to win and to stand out.
"Currently she is, for the third year running, the best athlete of her category in our state. In the Brazilian regional championship last year she was second and this year finished third. In the Brazilian national final (with the best of the 26 states of Brazil) she finished seventh-place last year which we was all incredibly proud of."
Sofia was born in Paraguay, but is a naturalised Brazilian. She started judo in Brazil at the age of seven and as soon as she started to win the competitions, made sure that all her paperwork was in order and that she was eligible to take part in the official competitions in Brazil.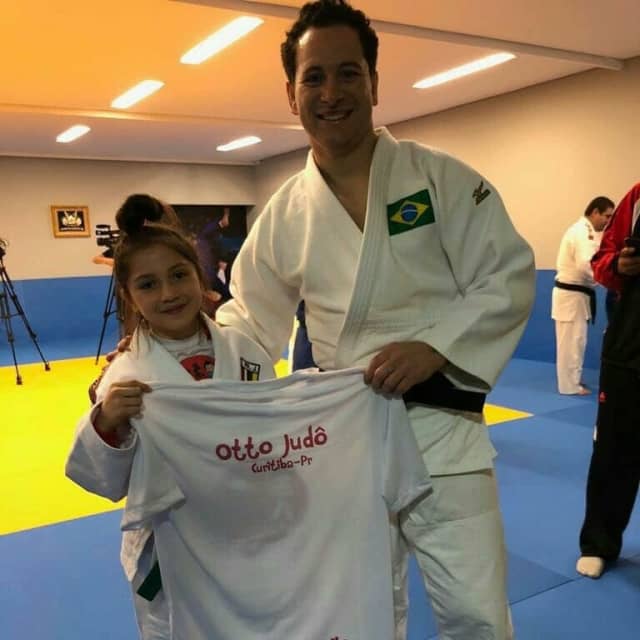 "Sofia dreams of being national champion and one day going to the Olympics," said her proud coach.
"She draws inspiration from Brazil's Sarah Menezes, the London 2012 Olympic champion of the world and she likes to watch Rio 2016 Olympic champion Paula Pareto from our neighbouring country of Argentina."
While Sofia one day aspires to wear a judogi adorned with her adopted country's flag and with her surname on the back, for now she is happy to wear an Otto Judo backpatch and to represent one of judo's greatest grassroots success stories.
"We use our own backpatch to help with identification during events but it is important to show our young judoka that they could eventually have their judogi with our country code (BRA) on the back and be a representative of Brazil."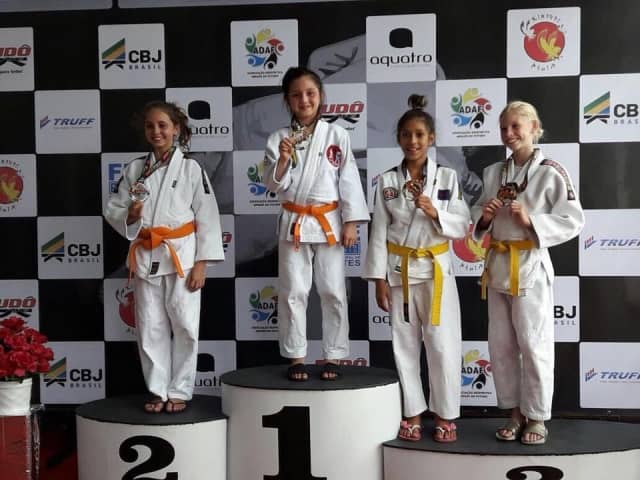 Young Sofia has an idea of the club's social media footprint and simply put how judoka all over the world are enjoying seeing her and other children practice the sport with beaming smiles and increasing confidence.
"I'm very happy to know that people are watching me train," said Sofia.
"It makes you more motivated to want to improve. I am very proud to know that many people know about Otto Judo and it is exciting."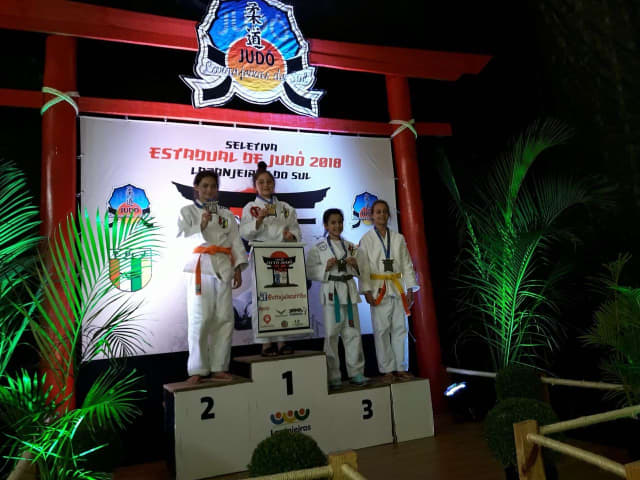 Why do you do it?
"Since childhood I have always been passionate about sports," said Simon when asked to detail his road from discovering the sport to volunteering to inspire a new generation of judoka.
"What fascinated me the most was judo. I came from a small town. We had only one judo teacher and he left town. When I turned 17, I came to Curitiba to go to college. I could not afford to go to the judo class. It was only when I was finishing college that I could practice again. When I graduated in physical education, I passed a test to teach at a school in the city hall.
"The school was in a tricky neighbourhood, where most children had separated parents, other parents involved with drugs, parents involved with drugs, parents arrested, and other aggressive children.
"I came from a simple family. I grew up only with my mother, there were problems with drugs and alcohol in the family. But I managed to get away from it all and become a good citizen.
"I wanted more for the young children in my neighborhood. Judo can truly be a life changing experience for them. I was hired to teach physical education classes at school and they liked the idea of ​​implementing a judo project to improve student behaviour, discipline and reduce fights. The traditional model of teaching judo made classes tiring because the children spent eight hours a day at school. Therefore I created my own methodology for teaching children's judo.
"I created the methodology of learning by playing. Where children actually learn by having fun. The children loved the idea. They spent the whole week waiting for the judo class. But they were not just having fun they also learned how to make Gokyo techniques with educational exercises.
"My great joy at working with judo is to see how much they are improving behavior, discipline, respect, organization. They improved their grades at school, improved at home with their parents. They have achieved great results in the competitions. But the main achievement is outside the dojo, as they are becoming better people and finding in Judo reasons to smile and dream of a better future."
What can other clubs do?
Simon believes that making the children motivated through fun exercises is the key and offered his advice to other clubs.
"We are currently in a digital generation where children spend more time with smartphones, tablets and computers. Virtual games and social networks are enjoyable. Placing a child to stay training several times repeating break falls and repeating uchi-komi in a short time is not, in my opinion, something they will want to do long-term.
"Now, if we want children to be interested and stay in judo classes, we need to motivate them. And it has nothing to be nothing more motivating them by having fun. If the teacher can use games as a teaching tool in class, then children will certainly learn, have fun and continue practicing."
Next steps for Otto Judo
"I have several teachers who seek inspiration in my city," said Simon whose insatiable motivation is clearly being passed onto his students.
"I want to be like them. I want to see my students achieve great things. As a coach, I dream of one of our judoka reaching the Brazilian national team and to coach in an international event with our children.
"One day I hope Otto Judo can be known as an elite athlete and grassroots training club. I hope one day our student will be there representing all of us and will remember where they started and can serve as inspiration for future generations."