Nearly ten years ago, when the first edition of the Mongolian Grand Prix had just ended, we met a very young girl at the edge of the Mongolian steppes, on the road to Lake Khovsgol. Bavuudorj Baasankhuu (MGL) was then only a dozen years old and was far from imagining that at the beginning of the 2022 season she would climb the podia of the World Judo Tour twice.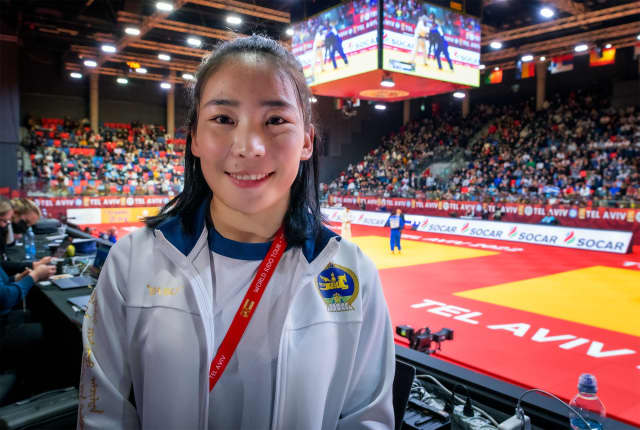 "I was messing around with my friends in Murun City and one day we tried judo instead of being all over the place. At that time I didn't really know what it was but I tried and it was fun. Never would I ever have imagined going further."
Yet, further is the great adventure that she is living now. After two participations in 2021, Paris and Baku, where she did not rank, she has just won the silver medal at the famous Paris Grand Slam in early February 2022 and the bronze medal in Tel Aviv, in quick succession, both in the -48kg weight division.
When we see the training conditions of Bavuudorj at the time, we can only admire the progress made. With a white belt that hadn't yet found meaning for her, she trained in a classroom turned into a dojo, on a torn and patched yellow truck tarpaulin. On the wall was a large poster of the local judo team and pictures of basketball, because the classroom, as crazy as it was and as small as it was, also served as a basketball court.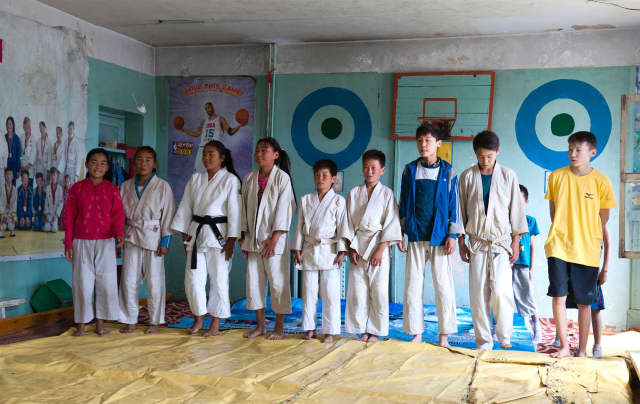 "I didnt't know what a tatami was when I started, nor even a judogi. Our coach, Davaadorj Sensei, was teaching us the first basic judo techniques. One day he told us that someone from abroad was coming and that he had a special present for us."
When the IJF experts visited, they actually came with some judogi as part of the Judo in Schools programme and the least that can be said is that Bavuudorj was all smiles. There were good reasons for that. This gift meant a lot to her. Was it this visit, which lasted only a couple of hours, that made her want to go further? She answered that.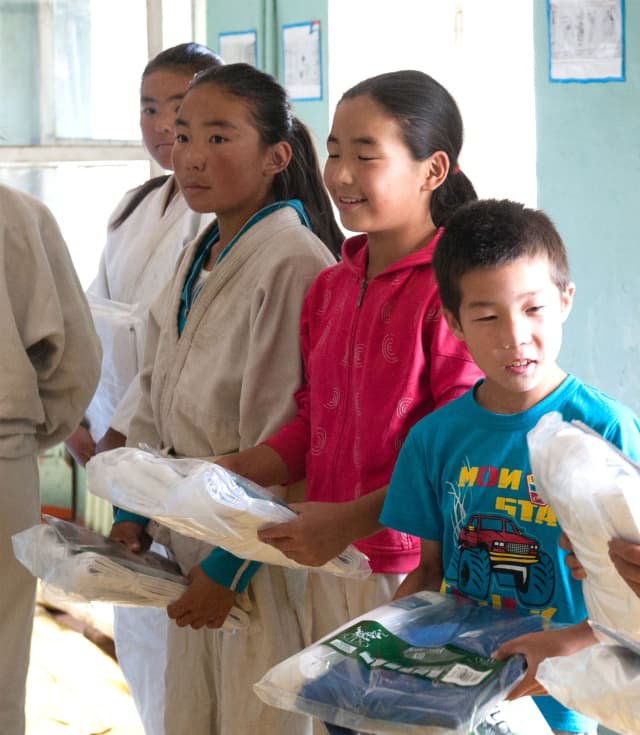 "I will remember that day forever. It was my first judogi and it was snow white. That is the image that I have in mind. It was after receiving it that I started to consider that maybe judo was something I wanted to get involved with more seriously. A little later I went to the Junior National Championships. It was in the countryside and I was wearing my brand new judogi, of course. I won my first bronze medal. Since then, judo has been a big part of my life."
We could wonder if this judogi was really something that triggered her desire to win, but she confirms it, even if performing was already present in her mind. What is certain is that despite, or perhaps thanks to, the living and training conditions she faced, she now has a will to win that could take her even higher.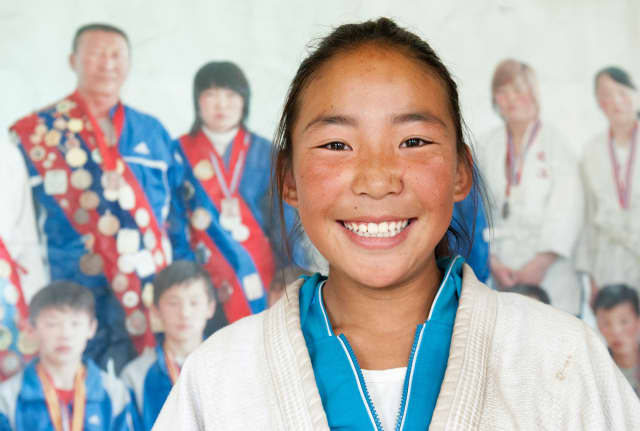 Before she continues her journey, we asked her where the judogi is now, "I gave it away. It's a little torn now, but in Mongolia we have that tradition to give away things that helped us to be successful. It brings luck. So I know that the young generation of Murun City will have luck carried on by the judogi I received and it will also bring me luck."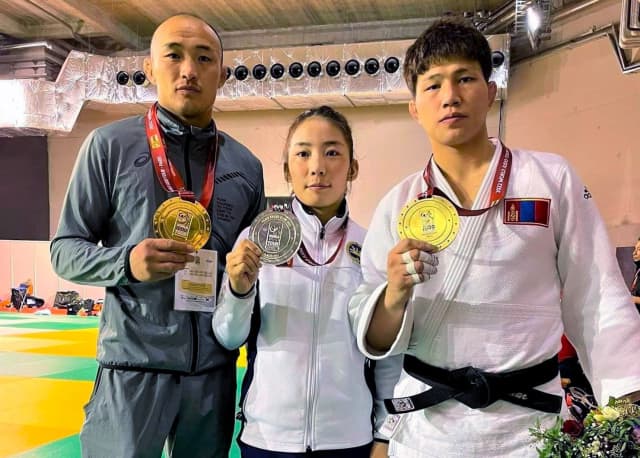 Her next steps? "The world championships and the Olympics of course." On the tatami in Paris or Tel Aviv, the Mongolian steppes were far away, geographically, but there is no doubt that the wind of the great outdoors was blowing hard in the judoka's mind, bring her body extra strength. 43rd in the world before the Tel Aviv Grand Slam, she will climb a few steps in the rankings for sure. Her journey is only beginning on the international scene and it can now continue with the memory of her younger years and that of her first two podia on the world circuit. Have a beautiful journey Bavuudorj and keep smiling like you did ten years ago and here on the podium.