Gianni Maddaloni is a character like few in life. At first glance, rather discreet behind his sanitary mask, he would go almost unnoticed in the stadium of the Junior World Championships in Olbia, but from the first moments you would understand that behind the build of an athlete hides a man of passion for whom judo represents much more than a sport.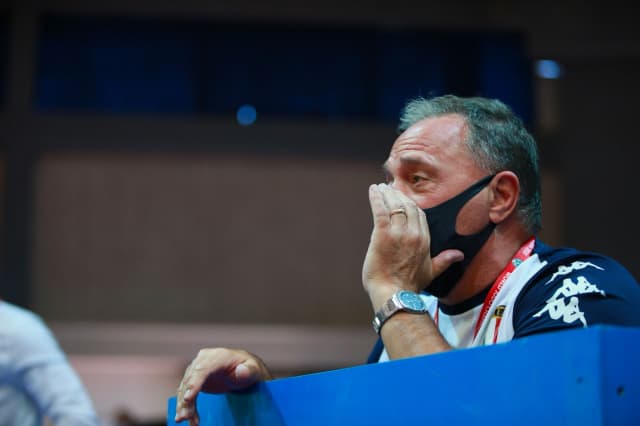 We met him a few years ago when the IJF went to produce an episode of the 'Judo for the World' series (see film below) dedicated to the exceptional work he has been doing for more than 40 years in the district of Scampia, in the Neapolitan region of Italy. In the heart of the most socially disadvantaged environment, he created the conditions allowing 'his people,' La mia gente, as he calls them, to find the resources to extricate themselves from violence and drugs; two scourges endemic to Scampia.
In Olbia, throughout the event, Gianni is a coach for the Italian team and he accompanies, among others, four athletes who come directly from his social programme: Antonietta Palumbo, Assunta Scutto, Martina Esposito and Bright Maddaloni. He will therefore also be a father, since his adopted son, Bright, will compete on the third day of competition.
"I'll be in the coach's chair to support Bright. There's no other place for me. I've told him what to do, what tactics to use. If he follows my advice to the letter, we'll win. If he doesn't, we will lose, together," says Gianni. In a few words, here is a summary of the spirit of the man. He is in total symbiosis with his judoka. If they win, he wins, if they lose, so does he. It's as simple as that.
In 2000, together with his older son Pino, they became Olympic champions in Sydney, "In Sydney Pino followed exactly the tactics we had been talking about and he came back from Australia with the gold medal. It's not the athlete's fault if things go wrong. It's teamwork. We win together and we lose together. In Sydney we won and I hope in Olbia we will win as well."
On the first day of competition in Olbia, Gianni already won with one of his proteges, Assunta Scutto and without ostentation, he is very proud of it. "Three of my athletes have a contract with the army now, which allows them to live decently and to have financial autonomy. The most important are the values they learned from me. Assunta translated this perfectly on the tatami. It's beautiful. I am simply a happy man."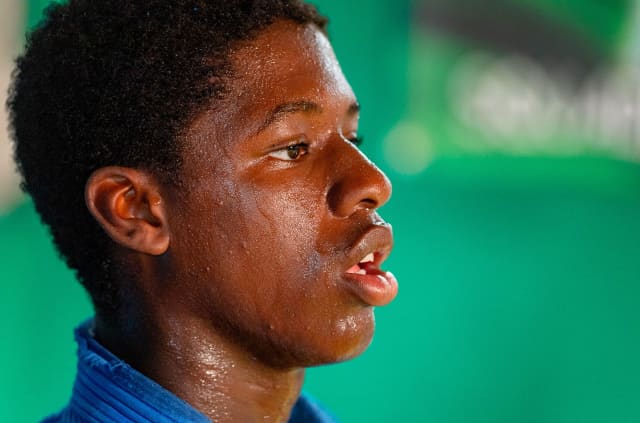 To understand Gianni's state of mind, you have to understand where he comes from, "I have dedicated my life to judo because I am convinced that sport can and should play a role in society, especially when values are in perdition. Thanks to sport, we can offer opportunities to a lot of people. Often during my career, I have been asked to take up functions at the national or even international level, but I have always refused because my people in Scampia need me and I need them. My people are the most important. When my father died, I took over. When my brother died in prison, I knew I had to do something to help all of these suffering families."
For 41 years, Gianni has therefore put all his energy into transmitting the values he learned through practising judo in the service of the underprivileged. In his gym, located in the heart of Scampia and built around the dojo, he has already welcomed several hundreds of former prisoners and an incalculable number of people with disabilities. Access to all activities is free for them. Recently he also launched a programme for retirees so that they can stay active. Again everything is free.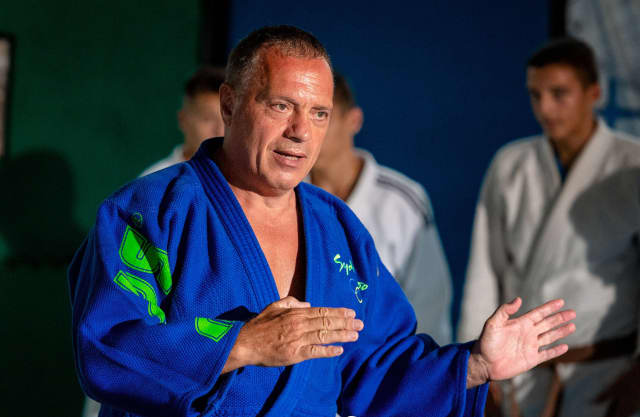 "Marius Vizer has helped me enormously. We share the same vision of the world. What I learned from him encouraged me to do locally what he does on a global level with the Judo for Peace or Judo for Children programmes."
The past few months have been very hard for Gianni and his people, "We suffered terribly with Covid. For months I was very sad to see that my club was empty. There was no more children's laughter to warm the atmosphere. We found alternatives by facilitating online sessions but it was not the same. We needed to meet ourselves again. With the return to some form of normality, I saw the children come back and I was infinitely happy but I also noticed that they had become hyperactive and that they sometimes displayed behaviours close to autism. We have to put in place new rules, a training and educational framework. Judo can help us because I really believe that judo is a miracle."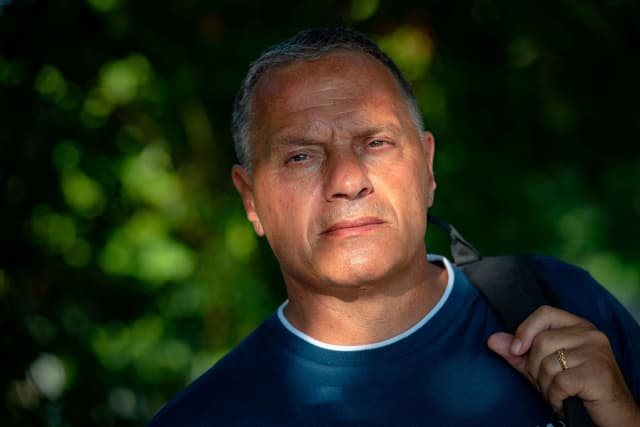 Gianni Maddaloni exudes incredible strength, a quiet strength. "I still think I can be on the mat and active as I am for eight years. I am gradually starting to hand over to the new generation. I am passing on my knowledge and ideas. In eight years, I will be leaving." But let's be reassured, he won't go far. "Then I would have even more time to devote to helping my own people. I will continue to devote myself to children and the poor. I want to provide them with food, work, hope and above all love."
The word is out: love! This is what Gianni has in his heart and in his guts. It's a love that he plans to continue giving through sport and judo in particular. A love without which nothing is possible or more exactly thanks to which everything is possible.