When we see Israeli athletes, in any sport, there is always a gathering of visible, vocal supporters and team-mates close by, there to boost the vibe and ensure team spirit plays a part in proceedings.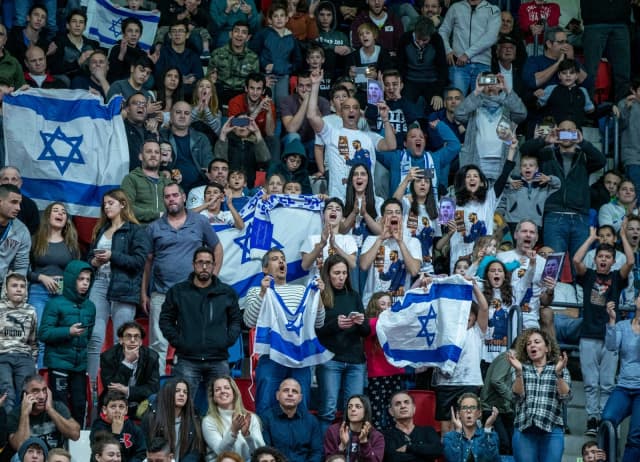 Of course, when we add home soil into the mix, we increase both the number and the volume and we see clearly the strength of national pride present.
Gili Cohen is a veteran of the Israeli women's team, a full time athlete for almost half her life and on Thursday she qualified for the Tokyo Olympic Games. Among those cheering her on, are others already qualified, younger generations inspired by her performance, coaches, auxiliary staff and even the judoka whom she passed to take the place. The 'one for all and all for one' mentality is so strong, making the Israeli team the Musketeers of international judo.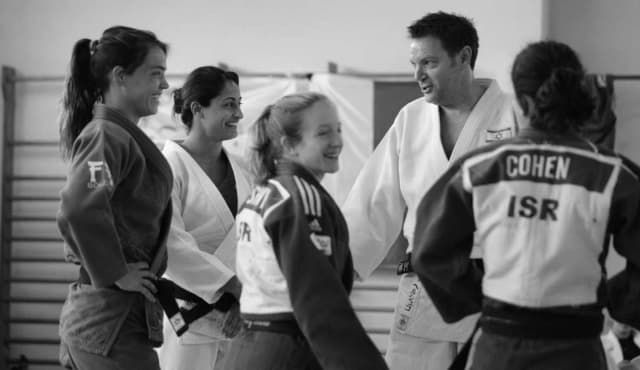 Gili started judo at just 4 years old. It's a huge sport in Israel, with the majority of people having some connection with it at some point in their lives. Gili's dad is a judo fan; part of the reason for her introduction to it at such an early age.
"When I was younger there weren't so many women involved, so cadets achieving well would be included with the senior national team. We started from nothing and the team progress has been remarkable. The facilities now are amazing and so well supported. I've been there through it all and have seen the changes and progress and it's wonderful to be a part of it.
It's a centralised system at Wingate, plus I would usually train at my club a couple of times a week, but in this Covid era it has to be just at the centre.
For us, with our small team, maybe we can benefit from keeping our high quality training partners and having consistent programmes and coaches, while other places struggle in this period of restriction. We train together and there is always a good vibe and bond. The coaches see us every day and know us well, with training usually twice per day. When we are away we are with each other, including the coaches, 24 hours a day a day. The coach will always know the athletes well."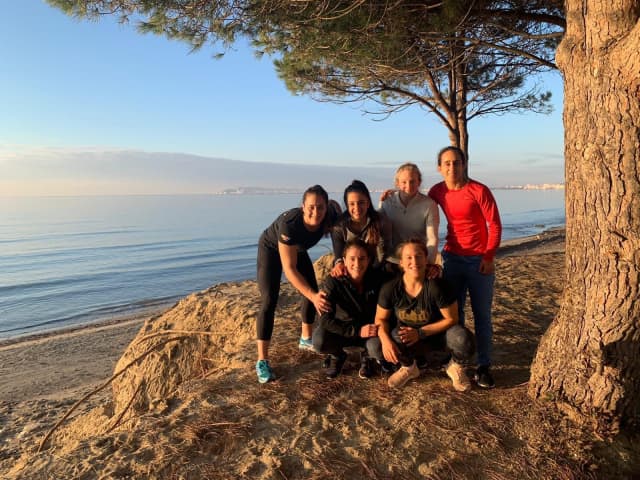 The coaches in Israel are passionate. We see them in the stands or on the coaching platform and we can feel the energy they transmit to their players. Everyone is fully on board and it's unbreakable. The closeness is mutually understood. When asked about Gili, Shany Hershko was unequivocal, "Gili has an extraordinary personality, full of determination, love and passion for judo and a commitment to her dreams. Gili is an athlete who invests 100% in every workout she has and is an inspiration to many female athletes." Such is the value of the player / coach relationships at Wingate.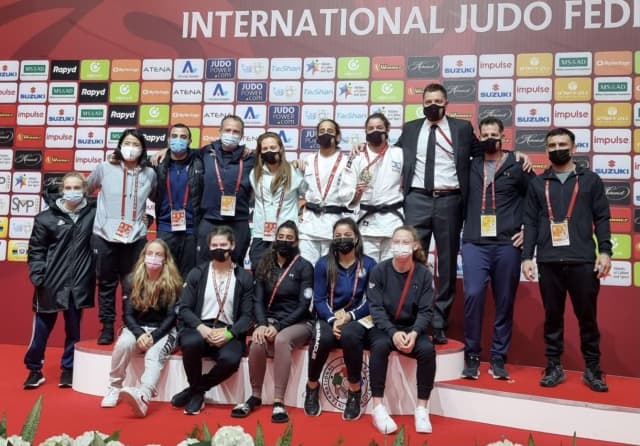 Gili looked back on the disruption of the last year, "It has been rough! Düsseldorf was supposed to be our last qualification event and I didn't make the cut. I kept training through this period without the Olympic Games ahead of me and that was hard. I had rushed back from an injury for Germany and in hindsight I can see that this time now has been less rushed and our reopening of the Israeli qualification gave me another chance. I'm happy to say that I took it, injury-free and it has become one of the defining moments of my life. I couldn't believe the world kept turning the day after I lost last year, but I always knew there were other things to fight for and I love to train, so I just kept going without that goal, until now."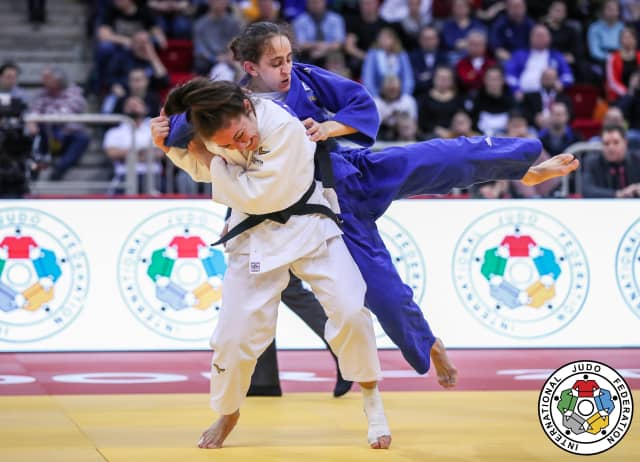 With some background to the day captured we ask about the day in Tel Aviv itself, a very important day, one that changes the lives of two dedicated Israeli judoka.
"Covid changed all our circumstances and I wouldn't have had a chance without that, which is a strange paradox.
Thursday was an almost perfect day! It was disappointing to finish with a loss but all credit to Giles who had an amazing day and I respect that. I'm proud I could come out and perform regardless of qualification. I did prepare and I pictured and imagined how I wanted it to be; one day to turn everything around. Every competition stands alone and it's an honour to compete on home soil but always in my mind there was the drive to produce on the day and turn things around in my favour.
I knew I had to reach at least the semi-final. Gneto (FRA) had beaten me quite easily at the Masters in Doha. It had to be different this time so there was that added pressure. I went down two shidos early on but came back to win 3-2, completely different from in Doha. Completely for from in Doha. As the fight progressed I could feel it would go my way. After I won I had that great feeling of knowing I'd done it but I could still lose and I wanted to achieve both the medal and the qualification.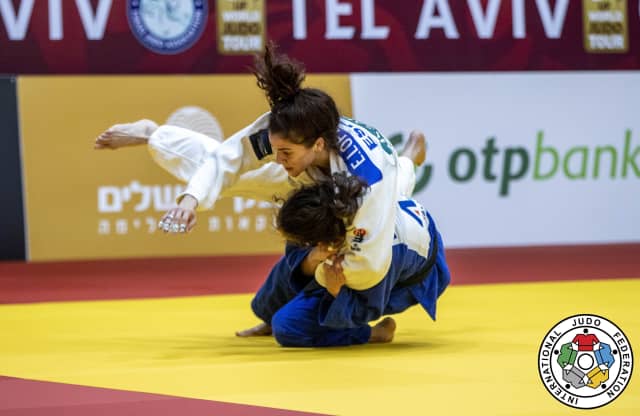 After my final I had to rush to watch Timna. It was great to see her win the gold. When I got on the bus and turned my phone on and all the messages flooded in I had a feeling of love just as big as winning the medal. I thought of my parents throughout the day and how much they would be with me. For them it's a rollercoaster. It's not in their hands so they have no control. Must be hard for them."
After Dusseldorf in 2020, Gefen Primo was to be selected at -52kg to represent Israel at the Olympic Games. This is a unique situation to be faced with but both athletes referred to their team spirit to guide them.
Gili continued, "Gefen is my friend, not just my team mate. After Düsseldorf she was really there for me. So, we had a good chat last night. She is a great young athlete and very strong mentally. She has plenty more to come and she will be really there for all of us and we will be there for her great future."
That generosity of spirit and the feeling that no matter who achieves, it is a collective win, is very special and a testament to the deliberate building of the team by their head coach, Shany.
The hosting of the Tel Aviv Grand Slam was far more important than the simple headlines of wins and losses. Gili remains very aware of that.
"I know how important it was to have this competition in Israel. I know the hard work that was put into it by Ponte and everyone. It's so amazing to have a full contact sport up and running and it shows the power of judo and the quality of the people involved. It's testament to our judo family and I have so much respect for that. It teaches me so much."
Gili now has 5 months to prepare and refine her game plan to be ready for Tokyo and from her attitude and the statement of her coach, there is no doubt that her work ethic and national pride will be put to good use.