The world of sport and judo in particular has suffered enough from the absence of spectators during the global pandemic, that we rejoice as soon as the stands fill up again, even if only with a few spectators. In Mongolia they were much more than a few.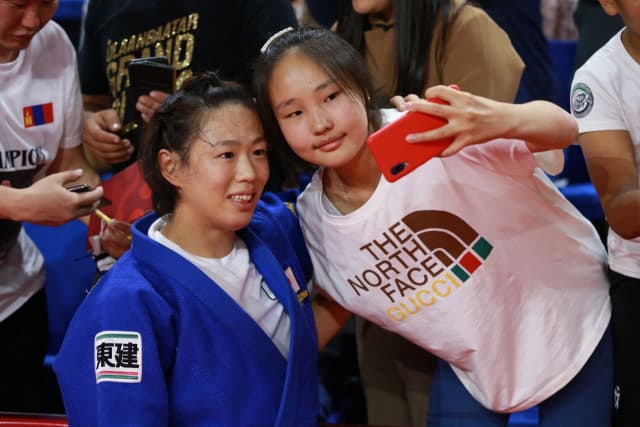 We often rightly praise the quality of the French public at Bercy, who are able to set the stadium on fire thanks to their passion for judo. In Ulaanbaatar, the passion for judo has been resounding in the passageways of the arena for two days.
The public in Georgia a few weeks ago proved once again that our sport is a crowd-drawing institution there. Here too, judo is king and has been celebrated to its full extent by fans who are not only enthusiastic but also knowledgeable.
To be convinced of this, it is enough to have heard the cheers of encouragement in front of the performance of the local athletes, but also the applause fed to celebrate the beautiful judo, even if it is done at the expense of a Mongolian judoka. Indeed what perhaps marks most the minds of the observers of Grand Slam Ulaanbaatar 2022 is the sincere fair play shown by the public.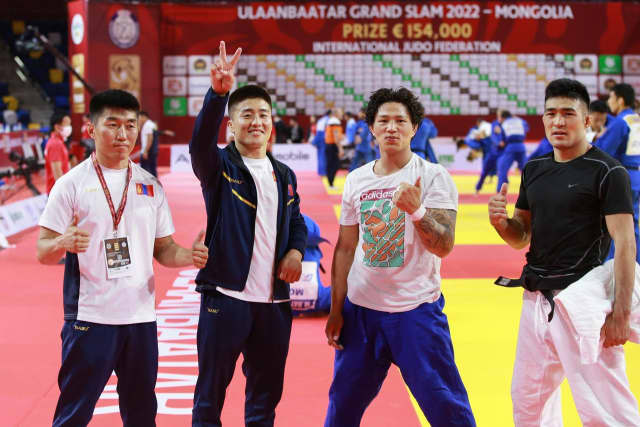 It is obvious that Mongolian athletes have the advantage of competing at home and this always plays a big role in the individual and collective performances of a team, but in Ulaanbaatar any judoka who produces a show is lucky to be able to be encouraged, applauded and congratulated. There is no doubt that all tournament participants, without exception, will leave Mongolia with the feeling that the public here is extraordinary.
So yes, we suffered for months from hearing only the breath of the judoka's footsteps on the tatami, but thanks to the last tournaments on the world circuit, we are reassured, because all that was only a parenthesis. Today the sports spectacle has regained its rights, always in compliance with the health measures necessary for everyone's safety, but with a strength that underlines the resilience of which the judo family has been capable.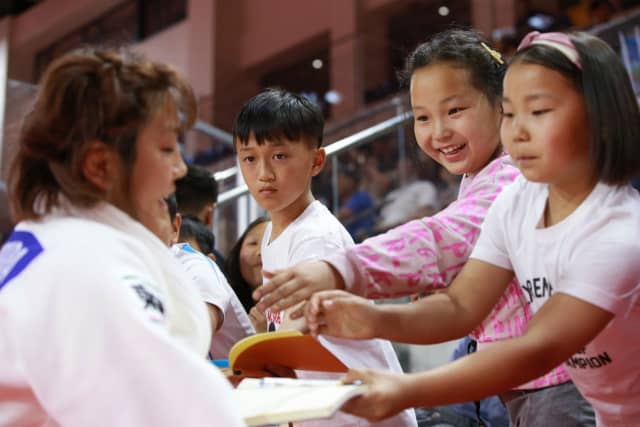 Finally, we will remember that in this magnificent Mongolian audience, there were not only judo experts, but also a large number of young children who were undoubtedly inspired by what they saw. This is also what a tournament like the Grand Slam Ulaanbaatar is for. In a few years, members of the Mongolian national team may be asked what marked them in their life as judoka and it will not be surprising to hear some say: "I was in the audience, I was ten years old, and it was seeing all the champions on the tatami that made me want to join them; just because I was there."