A few days ago we published a first article about our recent visit to the areas affected by the earthquake that hit Türkiye on 6th February. The comments received following this publication warmed our hearts and above all demonstrated the usefulness of going into the field to provide some support.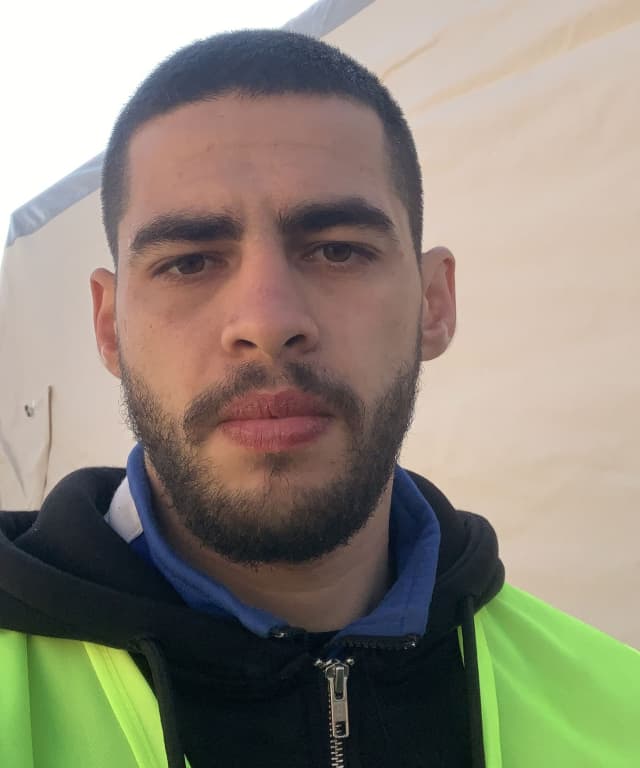 One of the reactions that touched us the most was that of Emre Celik, who, seeing one of the images in the article, contacted us. He was one of the people who set up the makeshift camps in which thousands of residents now live. We give you his reaction as it is, because it reflects what the values of judo allow us to accomplish.
"Hi, my name is Emre Celik, 26 years old. I am a 3rd dan black belt judoka. At the same time, I am a physical education and sports teacher at a public secondary school in Istanbul and a graduate student in sports sociology. I started judo in 2007, when I was 10, with my twin brother Enes, in my hometown of Tekirdağ, a small city in the western part of Istanbul in the European part of Türkiye.
I got my first national championship gold in 2011 and was included in the Turkish national judo team. I became national champion three more times in the cadet and junior categories and won medals in some European cups. Currently, I continue judo at the Mesme Sports Club. Our club was founded by our coaches Batuhan Efemgil, who is a teacher like me, and Merve Efemgil, on behalf of a blind Olympian and doctor who won a bronze medal in judo at the 2016 Rio Paralympic Games. We do not have special support and like a few other teachers we are still athletes while we grow new judoka.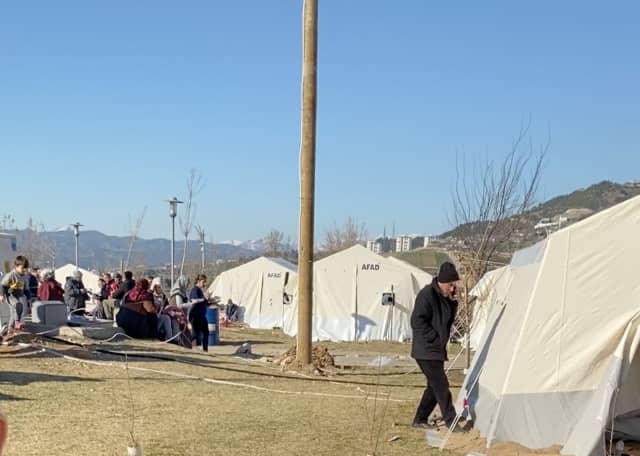 When the earthquake happened, I was at home in Istanbul. A few hours after the first tremors, I saw the news on social media. It hit very early in the morning. I started to think about 'how I can go to the earthquake zone and what can I do? If I go, can I be useful?'
I contacted several NGOs. I was listening to the news when the second earthquake happened and I decided to go for sure. I learned that the Istanbul Provincial Directorate of National Education would send teachers to the earthquake zone and I immediately joined them. While deciding this, my first thought was, 'If not now, when? I am a national athlete raised by my country, I am a judoka. I have to go.' I immediately prepared my bag, pocket knife, flashlights and judo tapes. Then I set out for the airport.
When I arrived at the airport, it was complete chaos. Hundreds, maybe thousands of people were trying to get on the planes going to the earthquake zone. Some people wanted to be with their relatives, some people wanted to help. For the first time in my life I experienced a real stampede. There were also professional aid and search and rescue teams from many other countries. I really want to thank all the people who came to help.
Logically the people who were prioritised were specialists and medical teams. For this reason, I waited 14 hours at the airport and then inside the plane after boarding for 6 more hours. The destination changed several times before the plane took off. 
We finally landed at Adana Airport and from there we went to Kahramanmaraş by bus. Some roads were damaged. With the guidance of professional teams, we went to the university campus and started to work on building a tent city. Many many people didn't have homes anymore. 
I also slept in a tent, so I understood very well what people needed. I did it for 11 days. When people came to the tent city, I took care of all their needs and I tried to do psychosocial activities especially with children. I also went to the wrecked houses a few times and helped the professionals with physical work.
This whole process was very challenging physically, mentally and emotionally. There was despair all over the country but we had to be strong because there was a lot of work to be done. I know not everyone can do this. At this point, judo and its values helped me a lot. Having years of judo training has allowed me to be physically and mentally strong.
Not everyone could continue. I told you about how I arrived in the earthquake zone. When we got to the airport, my team was about 250 people, all teachers. Only 50 people arrived in Kahramanmaraş though. In the stampede and waiting period at the airport, many people gave up and left the team. There were also those who did not want to continue on the road.
When we arrived in Kahramanmaraş, I was probably the most vigorous and ready-to-work person in the team. It's all about my judo training and the values I have learned in the sport: being patient, self-controlled, being physically and mentally strong, being brave and always ready to put in the extra effort to be helpful. Also It was a job that required a lot of physical strength. If there is a judoka present, I guarantee that they'll always be ready. I used my physical strength whenever it was necessary, to build the tent city. The judo values were also present when caring for children and working around their psychosocial improvement.
We also saw this in the international call for help initiated by Turkish national judoka and Olympian Bilal Ciloglu, who is my best friend. He provided support to earthquake victims, primarily judoka and their families. He raised awareness. He also went to the earthquake zone and took care of the judoka.
About 70 days have passed since the earthquakes. More than 50,000 people died. I think even more. There are also people who are still missing. So much pain and sadness continues. Most importantly, a lot of things are needed. Many people are still in temporary accommodation. The need for basic food, clothing and hygiene products continues in the region.
Education and socio-cultural activities have stopped. Many volunteers and non-governmental organisations strive for social improvement but more is needed, especially for children.
The equipment and belongings of many athletes and judoka necessary for the practice of their sports were destroyed along with their homes.
With so many projects created around the world by the judo community, we have witnessed a reduction of the effects of many disasters and the mitigation of social damage. Social awareness has been created on many occasions. I believe in the judo community and the projects we create. 
In Turkiye we look forward to your support. I believe that judo has great benefits in social healing. I would also like to say thank you, on behalf of my country, for the donation platform launched by the IJF."