We see each other waiting patiently for our flight to Tel Aviv, sitting at the gate at Paris Charles De Gaulle airport. We smile, the same smile we always have for each other, exactly as it was some 20 years ago when we first noticed our shared judo spaces.
Thirty-one year old Sandrine Billiet, a resident of Belgium but a fighter for Cape Verde, is a veteran of the World Judo Tour and a true citizen of the world of judo. She is travelling again, back on the road, in the air and on the tatami, after a complicated and testing pandemic period.
"Now you need paperwork for everything. My brother drove me from our home in Brugges to the airport here in Paris, but there are curfew times in France and so we had to leave enough time for him to get back home again. This meant a bit of a wait for me here, but it's ok. I'm just glad to be able to travel.
I have had trouble with training and partners, of course. A guy and two girls from the local club judo scene have helped me a lot, being training partners whenever we could manage it.
Middlekerke Judo Club have been very sensitive to my situation and have done all they can to support me. It's an interesting set of circumstances and made me change my thinking. So, now I don't have the quality of partner needed for the international level of randori, so instead I raised the volume of all other training. I practised a lot of situations, really breaking them down and studying tiny details, training the littlest parts of things. I want to see how far I have come with this simple structure, such a difference from before. I had to bring a lot of creativity too, with physical training.
The small clubs have been so helpful. It's not the same as a professional sports world but they really go out of their way to assist me. One training partner is only 17 and he doesn't have a lot of recent judo. There is a 14 year old girl who is super generous and really wants to train and help but we are very different, with her being so young and also a light weight. Another is of a good weight and strength. They are all so different but all very open and they are truly with me, helping me to achieve what I need. They are really my team in this crazy time and I'm so touched that they are all so helpful and willing. They are clearly improving too from this process and I am happy that they will benefit. It is a perfect jita kyoei situation.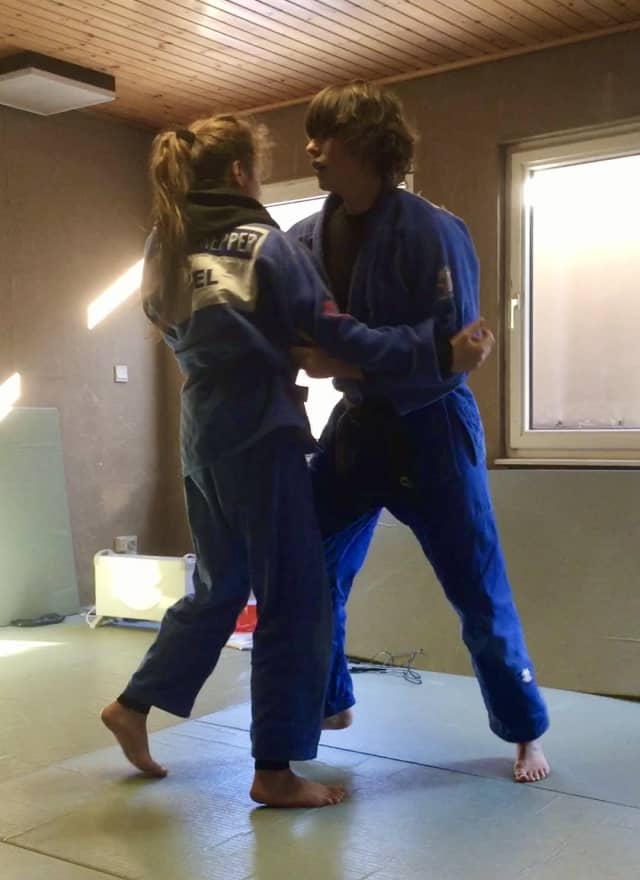 The local town and council have also been very accommodating, as long as I followed certain protocols. All our training had to be sanctioned by the city. Paperwork is in place to ensure just one or two partners can work with me at any one time and we have strict sanitising conditions.
I also converted my garage at home and put mats inside so I can do more and have access to a small training space whenever I need it. I borrowed some training equipment from my local gym, who were very kind, so I can train in a more versatile way in that garage setting."
Cape Verde is a long way from Belgium and Sandrine has this additional layer of challenge to overcome, while training and competing.
"The Cape Verde Judo Federation President is super supportive but it's so hard for him to keep his finger on the local logistics, so usually me and my brother organise everything. I'm so grateful to my brother for the help, especially with the administrative side of things."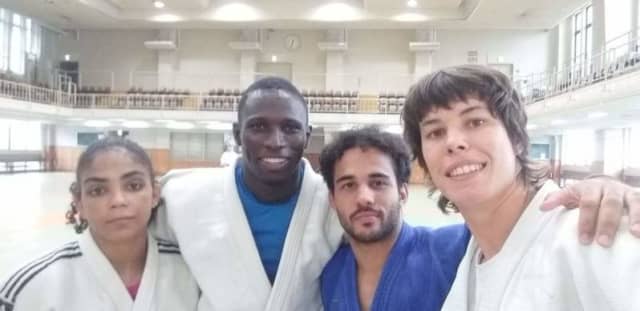 "Cape Verde give me a lot of freedom and respect. Noel Delgado is a new coach for the country and I do a lot of online conferences with him to decide and discuss the programme. At the moment I can't train with the Cape Verde team in Portugal, where the majority of the team are training and studying, because the Covid stats there make it really impossible, but I hope to rejoin them soon. They are training in the Benfica football stadium grounds.
I'm really excited to find out how I've been doing. It's all been so new. I'm feeling very positive and glad to be competing again. We had some hard personal times, with my mother being unwell for a very long time, many years. She passed away from cancer in October. Throughout my life judo has been a real outlet and a goal to focus on, especially when it's hard elsewhere. Challenges at home means my life's stability is in judo. This makes it even more exciting for me to be here.
Judo pulls me through. I have these very real, very sad things happening but with judo I always feel I have somewhere comfortable to be. I'm not super-stressed for this competition. It feels like I'm here to pick up my normal life and get back to things I understand and have some control over.
I know where I am. I understand my level. Like my mother, she knew when she reached a point that the fight could not be won, but it never stopped her from fighting. I feel the same. I feel that my effort now will pave the way for future athletes in Cape Verde to do better in international sport, particularly in judo. My mum fought for me and I will fight for whoever is next.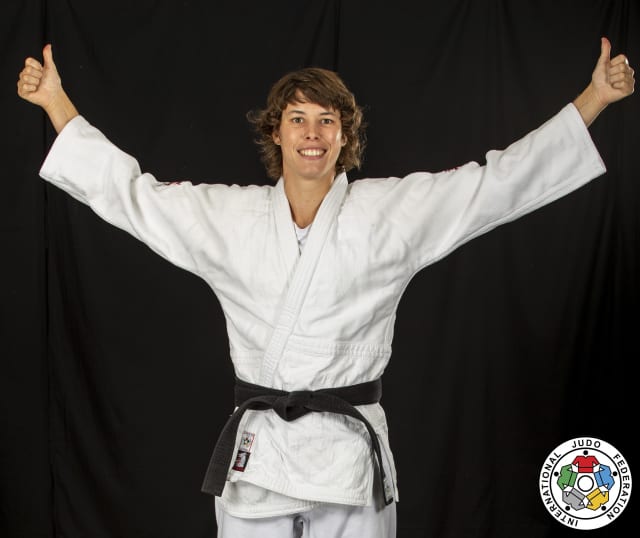 Winning can be important but it's about the whole thing, the learning and the process and developing a real judo mentality. This mindset helps in all areas of life, even with the tragedy of terminal illness. My family and I really benefitted from our integration with judo. In Tel Aviv and in the next city and the next I will always feel at home.
Sandrine will compete on Friday 19th February in the -63kg category. Follow all the action on the live stream.
See here Sandrine's satirical view of training during a pandemic: