It is with infinite sadness that we learn of the passing of Ichiro Abe sensei, Kodokan 10th dan, in his 99th year. The sad news came on 27th February 2022 in Tokyo.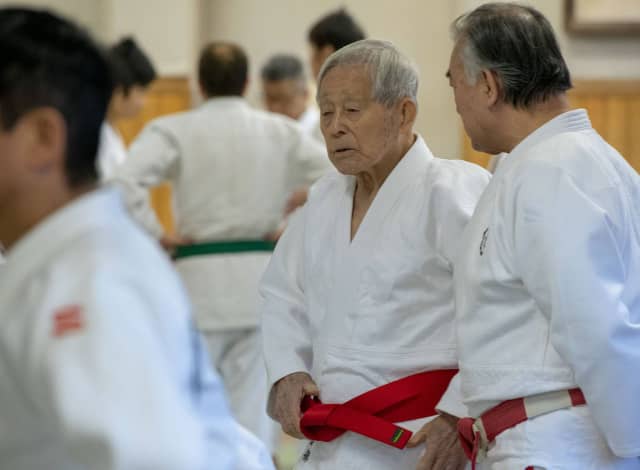 His private funeral service will be attended by his relatives. The Kodokan farewell ceremony will be held on 26th March 2022 at 12:00p.m. in the Kodokan main dojo.
After Daïgo Toshiro senseï last year, it is an another judo legend who says goodbye. Ichiro Abe sensei was born on 12th November 1922 in Akita Prefecture, Japan. In 1938 he entered the Kodokan. In 1941 he graduated from Maebashi Junior High School and three years later Tokyo Higher Normal School, before he began his career in the Kodokan as part of the secretariat department in 1946.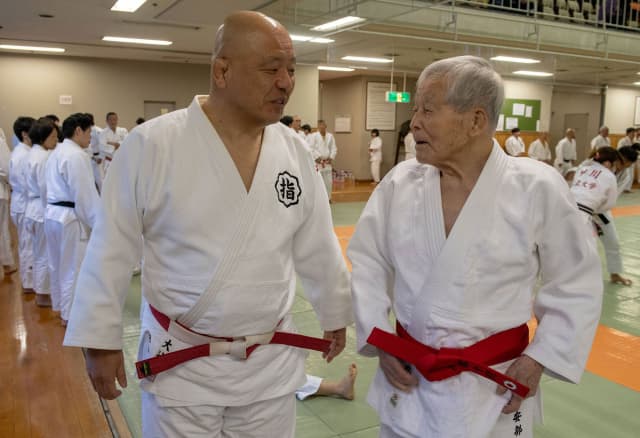 Later he became a teacher in Osaka (Kishiwada Junior High School and Izumi High School) and served at the Sakai City Police Headquarters before moving abroad. From 1951 Abe sensei spent two years in Toulouse, France and brought a new vision of judo. He then went to Belgium in 1953 and made Belgian judoka happy for several decades. Based on his incredible knowledge, he became Technical Advisor of the European Judo Union. Later on in his life, he returned to Japan and the Kodokan where, in 1969, he became the chief of the International Department.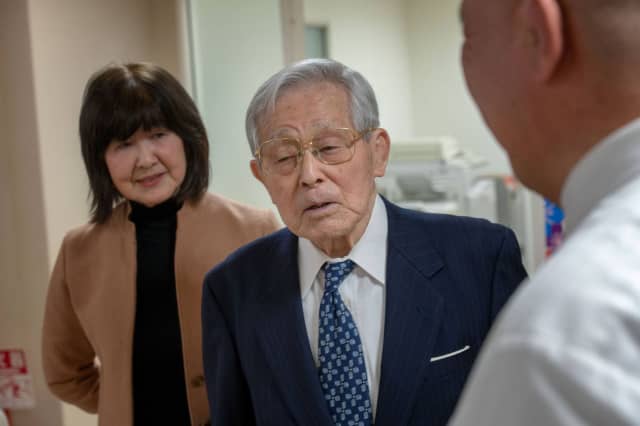 To give a full list of the positions occupied by Ichiro Abe sensei is not an easy task as he was involved in the development of judo in Japan and in the world for decades. He was a member of the national team committee of the All Japan Judo Federation (AJJF), President of the Pacific Rim Judo Organisation and a member of the board of directors of the AJJF, General Secretary of the Judo Union of Asia, a member of the Japanese Olympic Committee, Chairman of the International Committee of the AJJF, senior counsellor of the Kodokan, Director of the Grading Department of the Kodokan, among others.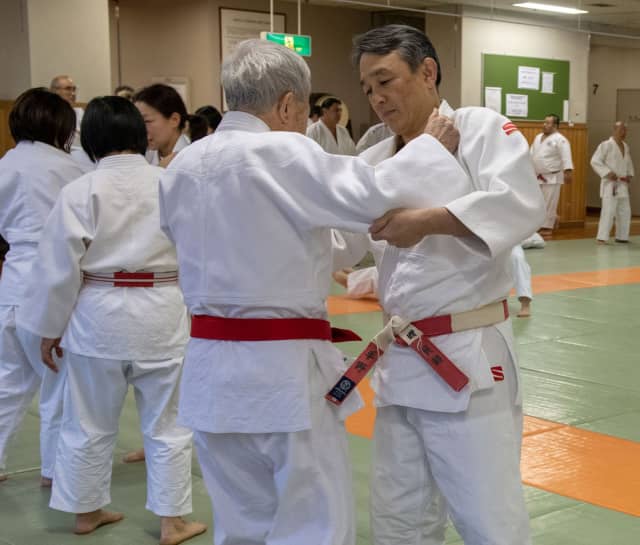 In 2006 he was awarded with the Kodokan 10th dan. Recognised for being a fine technician, he remained active on the tatami until very recently.
The entire judo community presents their deepest condolences to his family and friends. RIP Sensei.