The International Judo Federation (IJF) and the International School Sport Federation (ISF Sport) signed a Memorandum of Understanding on Friday at the IJF Presidential Office in Budapest, Hungary, to commit to jointly developing judo for young people.
"The cooperation is based on mutual respect and awareness of the fact that ISF Sport has a mission to educate through sport and aspires to keep relations with International Sport Federations," read the MoU.
ISF Sport, an international sports governing body for school sport which was founded in 1972 and is based in Antwerp, Belgium, was represented by its President Laurent Petrynka who put pen to paper alongside the IJF President Marius Vizer.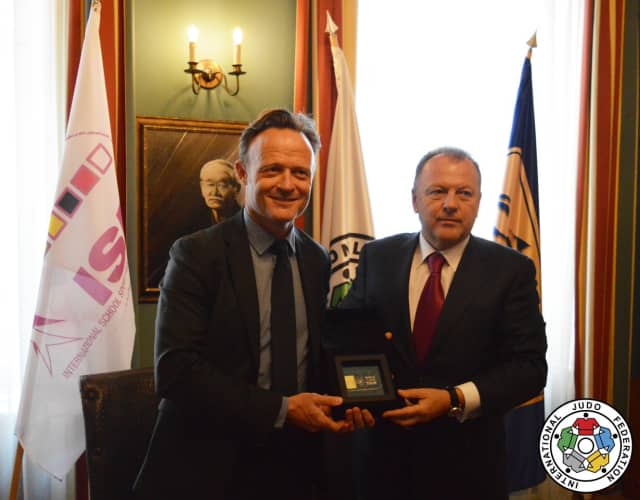 The IJF and ISF Sports will cooperate and coordinate the manner in which school judo events should be structured, organised and carried out by the relevant national bodies under the umbrella of the parties.
The Federation's will also focus on education, communication and special programmes with top-level judoka set to be selected as ISF Judo Ambassadors.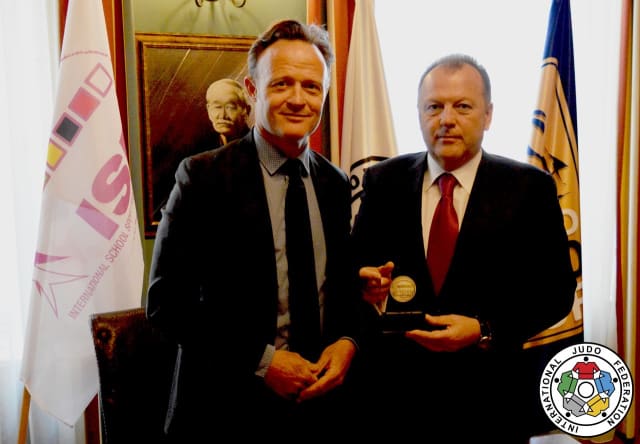 Following the signing, President Vizer presented the IJF World Judo Tour Gold Card to his ISF Sport counterpart President Petrynka who in turn awarded the former with a ISF Sport Gold Medal.