Erdenet-Od Khishigbat has a familiar face, one we have seen around us in judo for decades. She's an Olympian, competing for her native Mongolia in Beijing in 2008 but with a 20 year competitive career her experience is not limited to the Olympic dream.
Since retiring she has been a Mongolian national coach, an officer in the military and now she's one of 5 women pioneers appointed to the IJF Executive Committee, bringing the percentage of women up to 18% for the first time.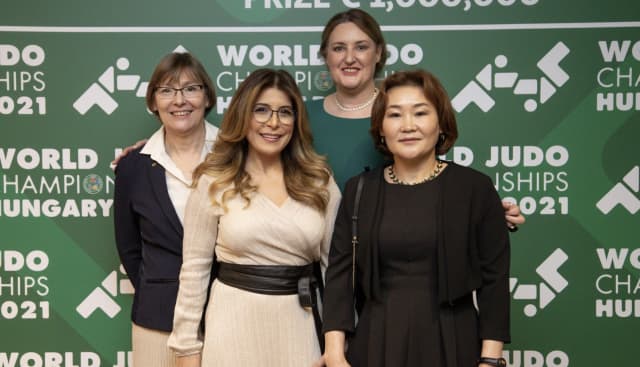 The World Judo Day theme of inclusion means many things to many people but one aspect of it, gender equity, is a huge issue that is approached very differently within the cultures, countries and histories of the world. Erdenet-Od is stepping forward in her usual manner, as a woman but with a personal expectation of taking on the roles she chooses and not making a fuss about any of it. It's not that her achievements don't deserve celebration but that it should be completely normal for women to lead, to coach, to choose and so that is what she does.
What is your role within the military and when did you start first signup?
"After participating in the 2008 Beijing Olympics, I first joined the Khilchin Sports Committee under the Mongolian Border Guard as a coach."
The border guard has a constant presence including upward of 3000 troops across over 300 units, keeping the unimaginably vast perimeter of Mongolia safe.
What was your official coaching role?
"In 2008, I started coaching at the Sports Committee of the Border Guard but in 2009 I started working as a coach for the national judo team of Mongolia. Between 2009 and 2019 I was working as coach of the women's national judo team."
What is your favourite memory of being an athlete?
"Since 1988, women's judo began to develop in Mongolia. I was one of the first members to join at that time. Subsequently, we took part in the 1991 Asian Judo Championships and won 3 medals, one of which was mine. These medals gave Mongolian female athletes the opportunity to compete internationally. Because judo among women in Mongolia was just starting to develop, there was not much support from the government, initially. By receiving these medals, we had the opportunity to continue practising judo and to develop judo among girls and women all over the country. That's why it is a very valuable medal and a precious memory for me."
What is your most memorable moment as a coach?
"Since the beginning of the development of women's judo in Mongolia in 1988, there were no Olympic medals for the women's team. The dreams of athletes of this generation came true in 2016, when Sumiya Dorjsuren won a silver medal in the -57kg weight category at the Rio de Janeiro Olympics. I coached Sumiya at that Olympics. That's why I was especially happy and proud to be her coach at that time."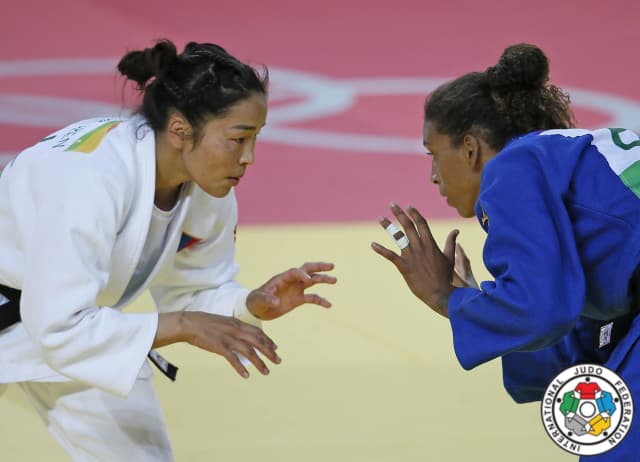 Erdenet-Od has done it all, as a trailblazing athlete among the first women in Mongolia to compete internationally. She has completed military service, has coach athletes to Olympic medals and now forms part of the reflection and policy-writing process at the highest level of the IJF. Her experience is something very special and unique.
"A woman in both martial arts and the armed services enters a difficult field, requiring a lot of patience. Men are traditionally dominant in these two areas, especially in the army, with the majority of personnel being men. However, we women can do our honourable duty for our governments, countries and national sports team. With focussed work, dedication and hard training we learn, contribute and also eventually lead."
Inclusion is not always a simple process of progress happening due to allowances; sometimes it is about pushing boundaries, challenging the status quo and proving that capability, a work ethic and a growth mindset can be enough to change the world.