For many years the International Judo Federation has been promoting the values of judo. The IJF believes that judo can have a big impact on children's lives, because judo is much more than a sport. It is an educational tool to develop children's mental and physical capacities as well as improve their health.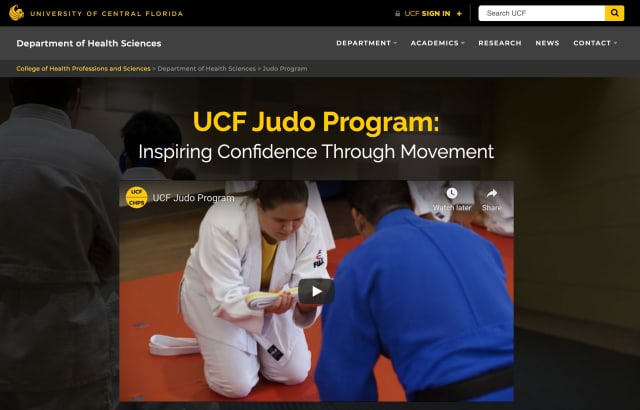 One of the ways to spread the values is through engaging with the 'IJF Judo in Schools' programme. This programme is built around our judo values and contributes to the children's social and emotional development. It is active in 42 countries.
It is with great satisfaction that some universities around the world are taking this to the next level. What we know by heart is now becoming scientific: Judo is changing the lives of thousands of children in a positive way. As a concrete example, the university of Florida (UFC) is conducting a research study housed in its Department of Health Sciences in the College of Health Professions and Sciences.
This Judo programme started at UCF in the summer of 2018 with a cohort of children and adolescents diagnosed with Autism Spectrum Disorder. Researchers explore the physical and psychosocial health benefits of judo practice on youth with special needs. Specifically, the investigators of the study are evaluating the effects of this programme on physical activity, sleep quality, social skills, self-confidence, and academic performance.
The first results show that 78% of parents reported a noticeable increase in their child's confidence, while 56% of them reported that their child became more open to trying new experiences and 78% of parents reported improvements in their child's social skills.
The IJF Judo in Schools protagonists want to celebrate this initiative and hope that this will motivate more countries to join the programme led by the International Judo Federation to promote Judo as the best application of mind and body.
More info: Click HERE