Former world champion and Rio 2016 Olympic bronze medallist Yarden Gerbi (ISR) announced her retirement on Monday.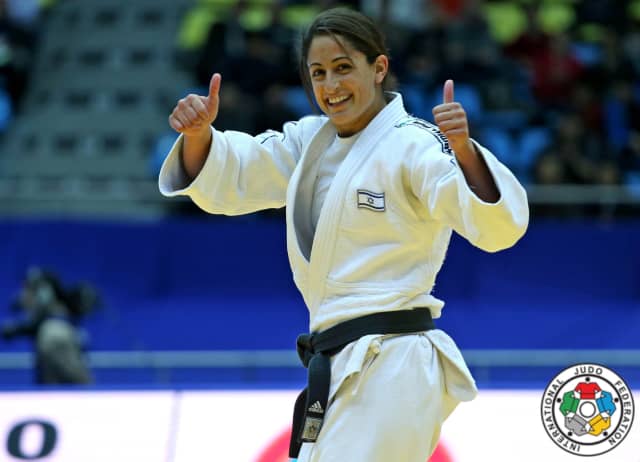 At a press conference in her homeland, Gerbi said: "After a long time of great conflict and restless nights, I've decided to retire from judo.
"The fire that once burned bright has faded. I'm very proud of myself, proud of all my achievements during my long and restless journey. I want to take this opportunity and thank Shany Hershko, the closest person to me in the whole world. He's a hard worker, a true professional and the one who's always had my back.
"When I was 3 years old I watched the Olympics with my mom and asked her how to buy a ticket for the Games. My mom told me you can't buy a ticket, you have to work hard for it. That's how my story with judo began.
"For 22 years I've been on the crazy rollercoaster that judo is, throughout my whole career I never gave up. It was only at the age of 19 that I won my first significant medal at the European Junior Championships. Since then, I've won many medals and became the first Israeli judoka to win a world title. Winning the Olympic medal made me feel complete, it gave me and those surrounding me unimaginable joy.
"After the Olympics I took some time off, recovered and had an elbow operation to treat an old injury. As I came back for training, the fire was still burning inside, I went a training camp, the best I've ever had and the first time without any pain, without injuries. But as I was training longer and more regularly I started to feel that fire fading. As a person who used to jump out of bed for training, I started to question myself. I felt it wasn't the same.
"I'm very proud of my country and feel honoured to represent it, that's why after every win I point to the flag. But now, after 22 years I'll be heading towards a new path. I still don't know what it'll be. If there's one thing I've learned in life regarding myself is that once I set a goal I achieve it.
"When I have a goal I have motivation. As I returned to the training regime, two training sessions a day, I started to notice how hard it is. Suddenly my priorities had changed. Suddenly I didn't want to watch my diet, or to get up early. I can't see myself gaining that motivation back.
"As an athlete I've experienced it all, I've walked the mile, went through injuries, through the highs and the lows, and I know that without the right motivation it's simply not possible to train. In Rio, I knew that there's no chance I'll be leaving without a medal. There was no other option. For me, it's all or nothing, and that's why I knew I couldn't continue on this path. There's no such thing as 50-50."
Shany Hershko, Yarden's personal coach and the national women's team head coach said: "I'm completely at peace with Yarden's decision, it's not easy, but she grew up in an environment that she knows it's impossible to continue without giving 100%. She came to a unique decision, in the national and international level. Most athletes don't know when to quit. There were many things she could achieve in a professional level, but as I said, it cannot be done without at least 100% commitment."
Moshe Ponti, head of the Israeli Judo Federation said: "Yarden is an amazing athlete and incredible person. No doubt that it's a sad day for me. I hope that judo will continue to be a significant part in her life."
IJF President Mr. Marius Vizer, who was attending the IJF Veteran Worlds in Olbia, Italy, said: "Yarden Gerbi has contributed enormously to our sport and has been one of our leading role models and champions.
"I wish Yarden a wonderful future and there will always be a place for her in judo."