It's been just a few days since the theme of the World Judo Day 2019 was announced (Plant a tree) and Italy planted its first cherry tree to launch a campaign that will run until October 28, the anniversary of founder of Judo, Master Jigoro Kano.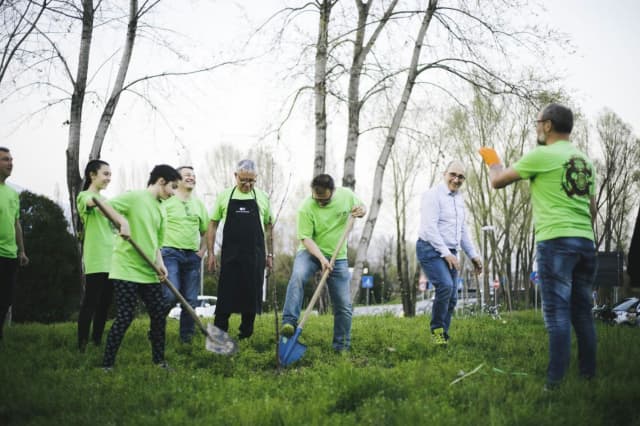 The initiative is to the credit of the Regional Judo League of Friuli Venezia Julia, member of the Italian Judo Federation. "We often wonder what sport is, which is the best for us, for our children. Sometimes we focus more on the discipline, the goals and we lose sight of what is most important in the true choice of the sport: the values," said the leaders of the regional league, before adding:"Martial arts teach a lot, beyond the discipline itself, beyond the victories, it teaches us to be aware of our limits. We talk here about respect."
The campaign launched by the International Judo Federation is set to take place throughout the year. For this purpose, the official logo was unveiled less than two weeks ago. Every judoka, club, regional league, federation ... is invited to plant a tree to symbolize the importance and urgency of preserving our planet.
The practice of judo is not limited only to the enclosure of the dojo. Judoka all over the world are first and foremost citizens who apply what they have learned on the tatami and who are committed to respecting the environment and the global ship that is our common home.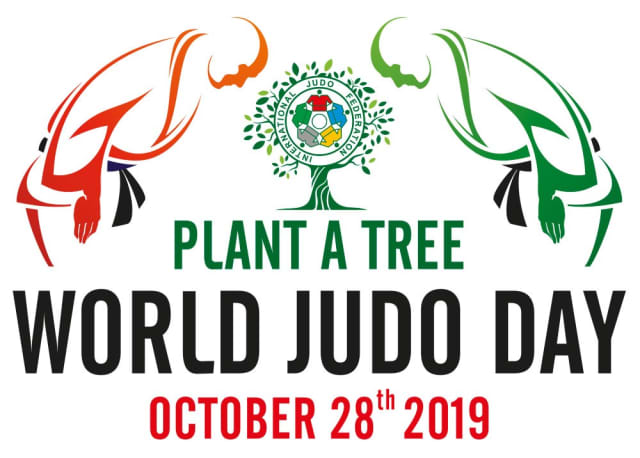 It was during the first stage of the Youth Criterium that took place in Sacile and with the support of the President of the Sacile Dojo, Andrea Piccinini, that this mark of respect for nature took the form of a beautiful little cherry tree, thus officially becoming the first tree planted as part of World Judo Day 2019.
The organizers explained: "This is a small sign to introduce into everyday life. It respects our identity and that of our little judoka. It goes beyond what happens inside the dojo. It's not just a game or a hobby, but so we can help train men and women of tomorrow to be respectful of themselves, of others and of the environment around them."
Today, more than 40 million people practice judo in the world, which ideally supposes an equivalent number of trees planted. It is impossible to know how many people will decide to take part in the initiative, how many changes can be made and how, but we want to warmly thank the representatives of the Regional Judo League of Friuli Venezia Julia for having made it possible to cross this first step, hoping for many more to come.