A few weeks ago, Judo for Peace South Africa joined the environmental campaigns promoted by CleanCitySA in Johannesburg.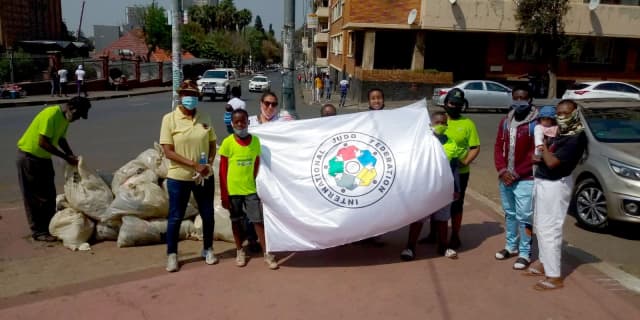 The CleanCitySA organisation was founded to help unite the citizens of the city of Johannesburg in working towards a common goal: restoring the city to its former glory, by clearing its streets and open spaces and educating its residents to change their attitudes and behaviour towards litter. The goal of CleanCitySA is to enable the creation of a safe and healthy environment in which South Africans can live, work and play.
"We have 'adopted' a street and a park and every Saturday our judoka and locals join hands to clean the area," explained Roberto Orlando, the leader of Judo for Peace South Africa.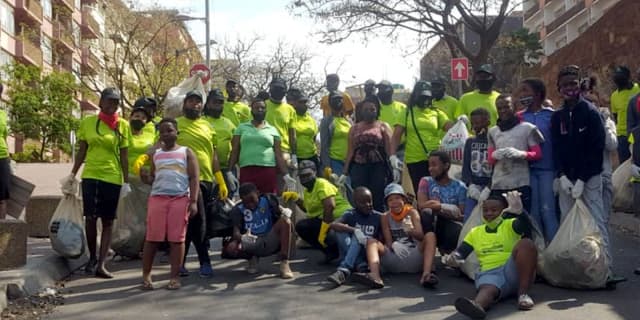 The initiative is carried out with the support of UNHCR, the UN Refugee Agency, in the framework of the 'Social Cohesion in times of Covid' programme. UNHCR provided sanitary material and refreshments for all the judoka involved, as they all dream of a greener area to live in. the local private sector was also involved in the operation with the support of Jozi Building, which has provided cleaning materials for the campaign.
In the upcoming weeks Judo for Peace SA will repaint outdoor gym equipment at the park and plant trees in the surrounding area.
Judo for the World South Africa
Judo for Peace South Africa is an ongoing programme funded and led by the International Judo Federation and implemented hand in hand with Judo South Africa, UNHCR, 3to6, Nike, Outreach Foundation, Dlala Nje and Grassroots Soccer. Its mission is to take care of underprivileged people, mainly those living in the area of Johannesburg, including many refugees, who already settled in the country. Roberto Orlando, an alumni from the IJF academy, has been leading the programme for several years.