Dr. Lisa Allan is a member of the IJF Executive Committee and is the IJF Events Director. She is traveling the world all year long to make sure that all World Judo Tour events are well organised, according to the IJF protocol and regulations and since the outbreak of the global pandemic, her workload has increased a lot. Dr Allan is also the chair of the Gender Equity Commission and as we are about to celebrate International Women's day, we met her in Tashkent, on the occasion of the Grand Slam and asked her how she feels about the development of women's judo.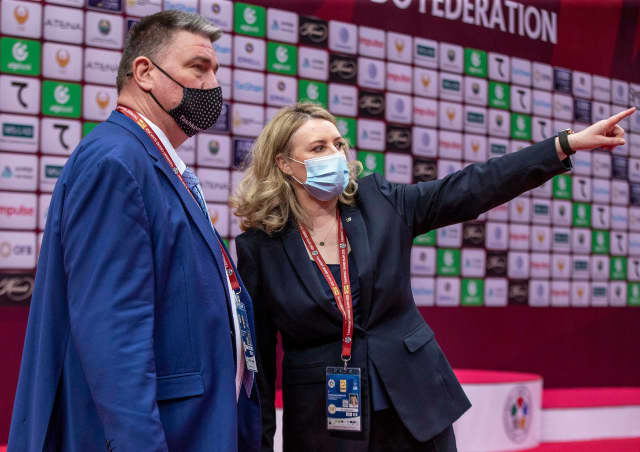 "International Women's Day is important for us as it allows us to underline the work that is done worldwide, from the international to the local level, to promote the role of women and girls in the world of sport. Our objective is to promote their activities and to show to society that women are more than capable of being active in all aspects of sport.
We are really happy to see that women's participation in our sport is very high. For instance, here in Tashkent, out of 497 athletes, we have 201 women and many coaches, referees, officials and volunteers. We can be proud of the work that has been done over the past year. Today we can definitely say that men and women are equal, when it come to the international circuit. Everyone receives the same medal, the same prize money and has an equal opportunity to shine on the international scene."
Opportunity is for sure the key word here. "Our Gender Equity Commission's main task is to create opportunities for women to have access to the sport. We went through important steps over the past years, including the organisation of the 2nd IJF Gender Equity Seminar (Tokyo, August 2019), where the IJF President, Mr. Marius Vizer, signed the 'Brighton plus Helsinki 2014 Declaration' with Dr Etsuko Ogasawara, the Asian representative for the International Working Group on Women and Sport. We also held a referee, sport and education seminar in Doha (January 2020) where we had 53 female delegates.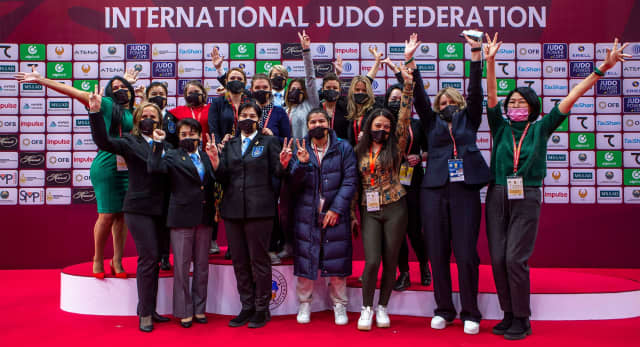 In February 2020, we were happy to participate in the unveiling of the Majlinda Kelmendi statue in Peja, Kosovo, the aim of which is to balance gender representation in public art and honour women's contributions to society. One of our judo heroines, Salima Souakri (ALG), who is now the Secretary of State to the Minister of Youth and Sports, was named as the winner for Africa of the IOC Women and Sport Awards 2020. Last November we had an amazing celebration of the first Women's World Judo Championships, held in New York back in 1980 and just before the end of the year the IJF signed up to the UN Women Sport for Generation Equality Framework on 3rd December 2020.
These few examples show how committed we are to create as many opportunities as possible for women and girls to access our sport. I'm not saying here that there are no opportunities, but we understand that cultures are different from one country to another and we have to be aware that accessing the sport is not necessarily obvious all over the planet.
You know, I was lucky to be born into a family where my parents considered my brother and myself equal and I never faced a situation where my gender would be an issue, but this is not the case everywhere.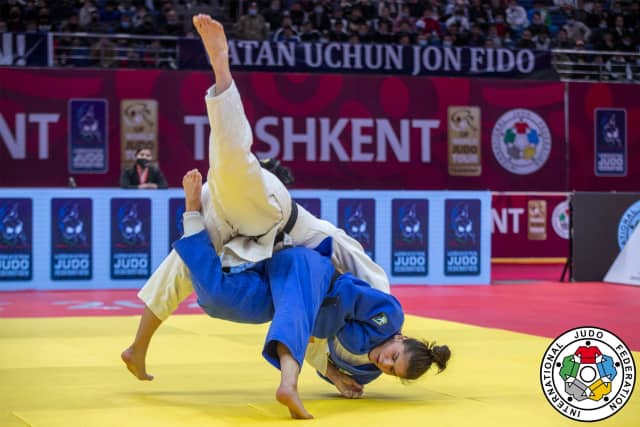 With IJF support, we can see that more and more national federations are ready to tackle the issue and we have seen incredible progress in recent years. Take the example of Uzbekistan, where we are now with our grand slam. Not so long ago, judo was a male sport in the country and they performed very well. We started to see girls coming to judo, gradually. There was only one female representative of Uzbek judo on the World Judo Tour though, who actually won a superb medal yesterday (Gulnoza MATNIYAZOVA -70 kg). A few days ago I visited the national training centre and there is now a group of more than 20 women training every day, training to be able to perform internationally. This is absolutely amazing!
For the people who ask why we have to do special things for women, I'd answer that roughly the world is half men and half women, but as I said before, in many places, for historical and cultural reasons, women don't have the same opportunities as their male counterparts and this is what we need to address. Beyond the gender issue, it's a question of opportunities and chances, which will help build a better society. We are also aware of the fact that globally speaking there are also men and children who don't have the same opportunities as others and we will also continue with work on that in the future."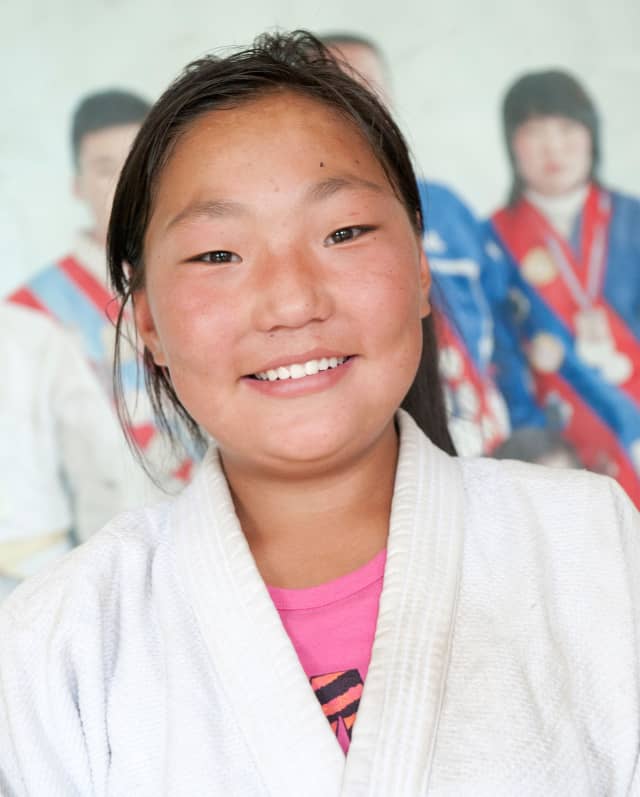 What is sure is that Lisa's willingness to promote women's judo is not just a matter of style, "We need to be inclusive and accept our differences. I must say that the judo family as a whole is really supportive and I am very optimistic that in the years to come we'll achieve great things that will benefit everyone, women and men, the whole of society."
Happy International Women's Day!