Ethiopia is a relative newcomer to the international judo family, but the Ethiopian Judo Association has embraced judo, with all its might and is using the teaching of Jigoro Kano Shihan to create a better tomorrow.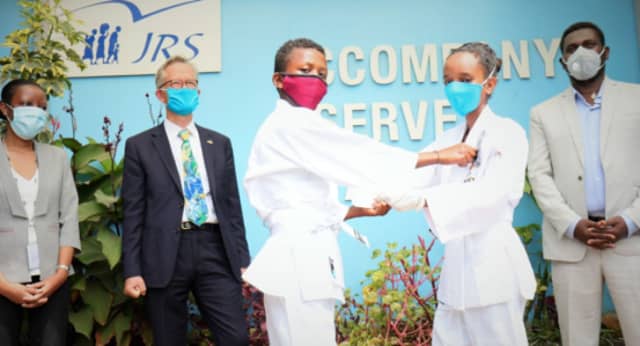 If it is true that a long journey starts with a small step, this one began in Germany more than a decade ago, with the commitment of two dedicated martial artists: Sensei Johannes Daxbacher (IJF military and police commission) and Sensei Dr. Tsegaye Degineh (responsible for the creation of the Judo for Ethiopians project). They dedicated their time and energy to Kano's philosophies.
For 10 years Judo in Ethiopia has been a powerful tool to support the youth and contribute to a more equitable society. Although the country may have not yet produced high performance athletes, judo is running at its full potential with activities ranging from judo in schools, girls empowerment, coach training, promotion of judo in police and military, organising clubs to establish and strengthen associations and to closely work with the sport officials.
The latest development for judo in Ethiopia has been to embrace the IJF Judo for Peace philosophy, in order to promote the importance of peace and of building peace by presenting tatamis and judo outfits as a tool to help young people who are facing exclusion.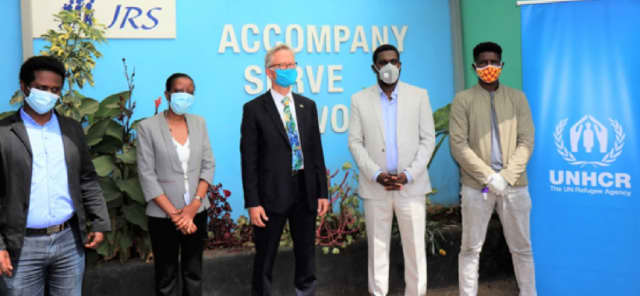 Ethiopia hosts a considerable population of refugees, who fled conflict and natural disaster areas in Eritrea, Somalia, Sudan and other countries and whom are offered shelter.
2018 marked the beginning of a collaboration between the Judo for Peace commission, UNHCR, JRS and the German Embassy, for the establishing of a small dojo offering judo activities at the JRS refugee center.
Thanks to Roberto Orlando, who is currently working in South Africa for the IJF Judo for Peace programme and to Ethiopian and international judoka, this donation was made possible. "Their great dedication and our international friendship is bringing the world together", said Johannes Daxbacher.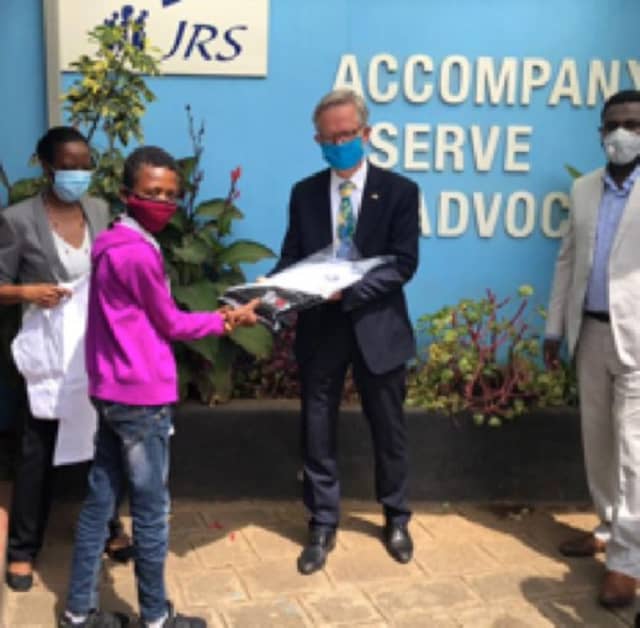 Today, the new dojo is run by a multi-ethnic team, comprising a number of black belt judoka: Armen Madatyan, Andrea Ghione, Wondimu Dessalegn, Yared Negusse, Tedla Mulatu, Stephan Fox, Romain Bielaire and Tesfay Ejerssa.
Everyday a growing number of boys and girls take part in the judo classes and the sport has become a platform for locals and refugees, where they can meet and get to know each other. Judo being much more than a sport, it offers great potential as a mighty tool for social cohesion and youth empowerment.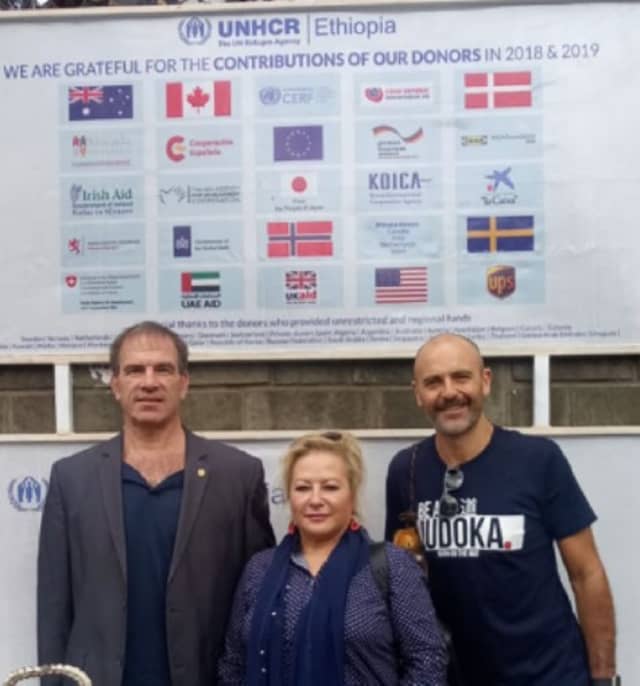 The handover of 150 judo suits donated by the IJF to the refugee judoka is a celebration of mutual aid and welfare, the motto of our sport.