A new schools project in Venezuela is set to open the door for more children to have access to the Olympic sport than ever before in the South American nation.
Judo has been leading the way for the country on the international sporting stage in recent years and now their future is more prosperous than ever after a deal was struck to introduce the sport to different schools in different regions across the country.
Venezuela's national team have won admirers the world around through their talented young judoka such as former world number one Elvismar Rodriguez, 21 and Cancun Grand Prix bronze medallists Karen Leon, 20, and 24-year-old Anriquelis Barrios.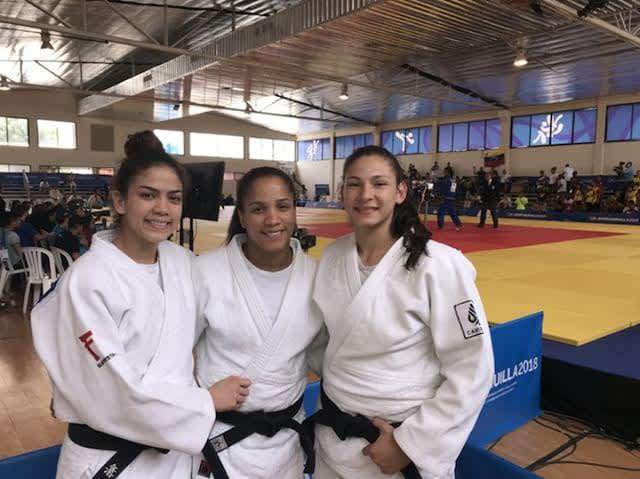 The Venezuelan Judo Federation has moved to build on their international success and growing presence on the IJF World Judo Tour by securing their next generation of judoka and now a pathway is in place after a contract was signed in Caracas with the IJF and Venezuelan National Olympic Committee. Venezuela Judo Federation President and 1996 Atlanta Olympian Katiuska Santaella, herself a highly-respected international medallist for her country in the 90s, signed the agreement alongside Minister of Sport Pedro Infante and Venezuela NOC President Eduardo Alvarez. The contract has also been endorsed by IJF President Marius Vizer at the IJF Presidential Office in Budapest.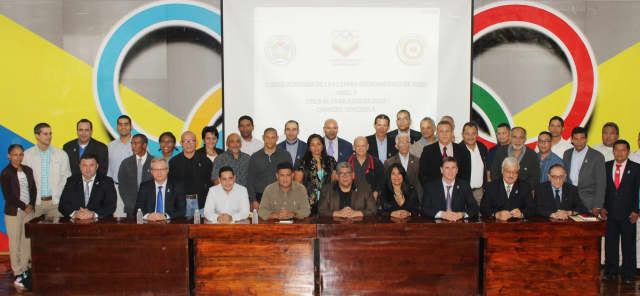 The tireless work and leadership of Katiuska Santaella was highlighted by both the NOC President and Minister for Sports who praised the Venezuelan Judo Federation for their progress and hard work.
"I would like to thank Mr. Marius Vizer for this support of the Judo Schools Project, the Ministry and the NOC for helping to introduce this programme in 20 schools in 20 different regions covering almost all country," said Santaella, who won the 1995 Central American and Caribbean Championships.
The current grassroots landscape was also addressed as the IJF Academy delivered a course for 28 students who came from Venezuela, El Salvador and Peru.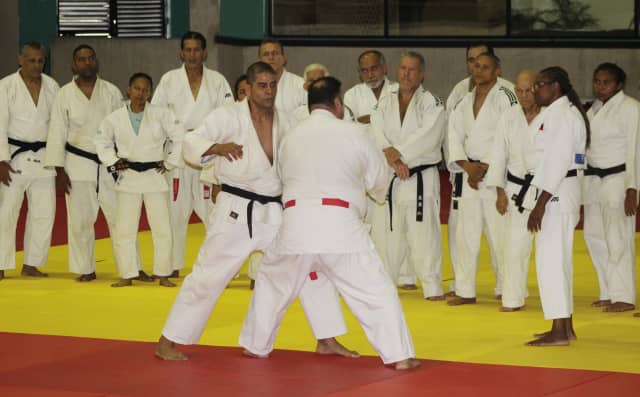 Former world champion Daniel Lascau, IJF Acadmey Director Envic Galea and Tibor Kozsla and Piero Comino oversaw the course.
IJF Sport Director Daniel Lascau and IJF Head Sport Director Vladimir Barta also found the time to give special training sessions to the Venezuelan national judo team in the new, state of the art training centre which was officially reopened in 2017.

"I would like to thank the Sports Authorities for the support they are giving Venezuelan Judo and I thank the President Ms. Santaella for her leadership in bringing this course together at such a good timing, when the newly qualified coaches could give their services in the 20 regions, introducing judo in schools," said IJF Acadmey Director Envic Galea.
"I also thank the Government, the NOC and Olympic Solidarity for their support."
Watch the Venezuelan team in action at #JudoBudapest2018 from 10-12 August here on the IJF website.