On 23 August 2013, the UN General Assembly declared 6 April as the International Day of Sport for Development and Peace (IDSDP) – a decision that represented a historic step in recognizing the transformative power of sport and its great potential in advancing positive social change.
This day is commemorated globally each year by international, regional, national sport and development organizations to honour the role that sport plays in society, whether by encouraging healthier lifestyles, making sport more widely accessible or using it as a vehicle for development in areas made vulnerable by conflict, poverty and inequality.
In 2020, the International Judo Federation mobilized the entier judo community to participate in the event. Due to the Covid-19 global crisis, the initial plan to celebrate April 6 during events had to be adapted. Thus, the IJF launched a dedicated online platform, where judoka from allover the world could contribute by sharing their #WhiteCard campaign pictures.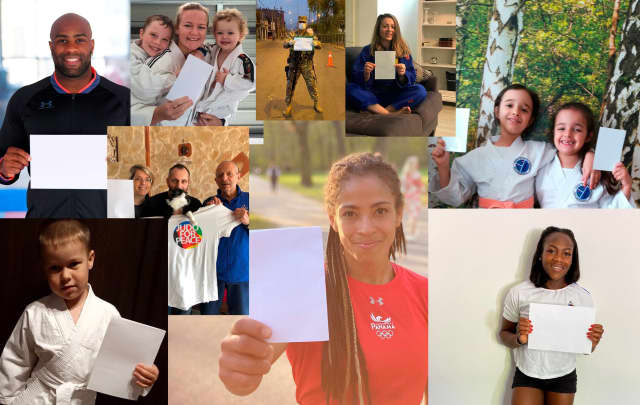 Within a few days, several hundreds of people from more than 100 countries participated and contributed to spread an important message of peace on the five continents. From children to adults, from local judoka to big names of the sport, the participation was massive and showed that our judo community is committed to building a better society. Thank you to all of them and to all of you and thank you to the Peace and Sport organization that contributed to make this project even bigger by sharing the engagement of our judo family.
Let's continue to build a better society through the values of sport and more specifically trough the values of judo.
Following to April 6 celebration, the IJF also launched a dedicated online illustration contest: find more information about the Great 8 contest HERE