Within a couple of weeks, the World Judo Tour will resume in Portugal with the first event of the season, a season that promises to be very exciting.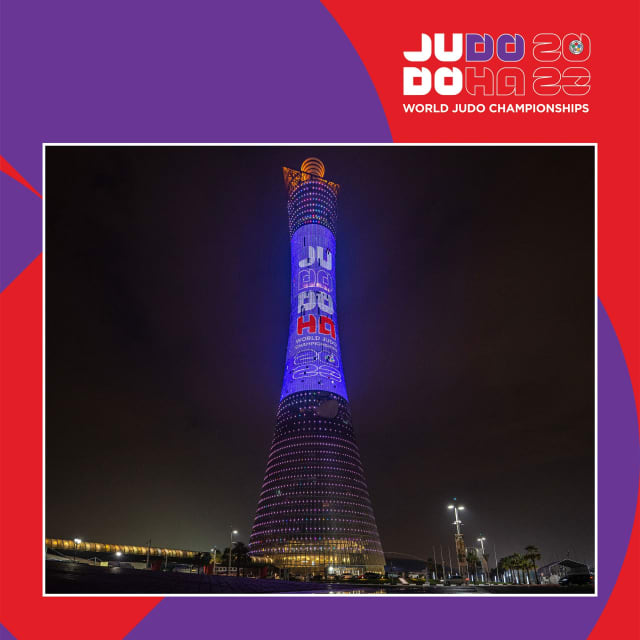 On the 7th of January, the IJF World Judo Championships Organising Committee unveiled the official championship branding and logo in Doha, inspired by game culture and Doha city's amazing urban development.
The branding concept has been cultivated around the letter 'D' which, as well as being the first letter of Doha, hints at judo's skills and movements, with the red and purple colours symbolising the spirit and excitement of the sport. The tatami clearly represents the background of all logo elements.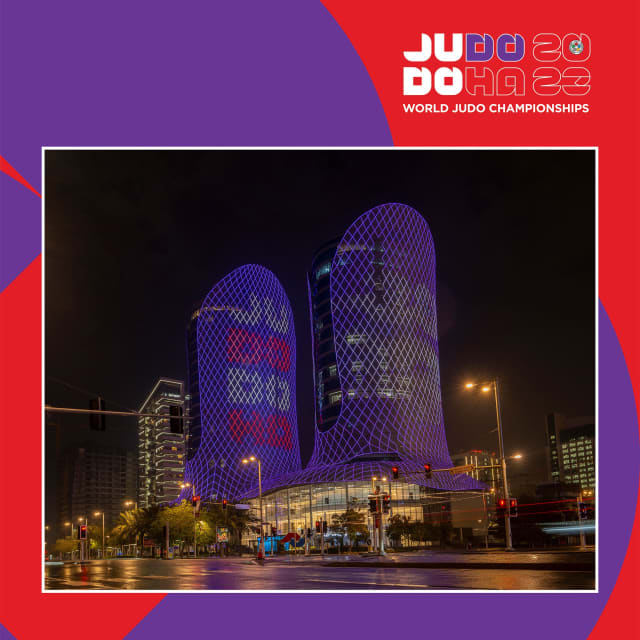 Khalid bin Hamad Al Attiyah, Deputy Chairman of the Organising Committee and General Manager of the tournament said, "Together we feel confident that this international judo event will hit the peak of success and will be an exceptional event. Fittingly the logo combines the words judo and Doha which can be read both vertically and horizontally.
We are grateful for the unwavering support of His Highness the Amir Sheikh Tamim bin Hamad Al-Thani and His Excellency Sheikh Joaan bin Hamad Al Thani, The President of Qatar Olympic Committee and the local organising committee. Thanks to our world class experience of hosting major sport events and our sporting infrastructure, we are ready to organise a global judo event that will remain memorable."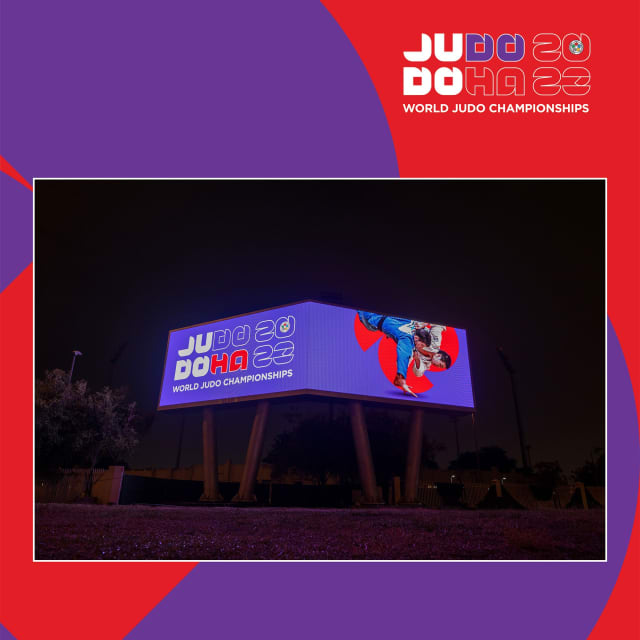 The unveiling of the 2023 World Judo Championships logo has come after Qatar received the tournament's flag in Uzbekistan's capital city of Tashkent during the 2022 event's closing ceremony.
As usual, Doha will keep its promise to reach the highest organisational levels, by bringing together judo's biggest stars, who will compete for top honours from 7th-14th May 2023 at the Ali bin Hamad Al-Attiyah Arena.