During the 2021 IJF Congress, it was announced that Mr Juan Carlos Barcos is stepping down from his role as IJF Head Referee Director. Mr Barcos has been a constant, a part of the IJF scaffolding, for so long that it is strange to imagine a tribune without his presence.
"I have been very happy in my 20 years as Head Referee Director and Executive Committee member. Before that I was 13 years as a Referee Director and Commission member in Europe. In that time I've enjoyed collaborating with the great Jan Snijders and working with a fantastic group of people."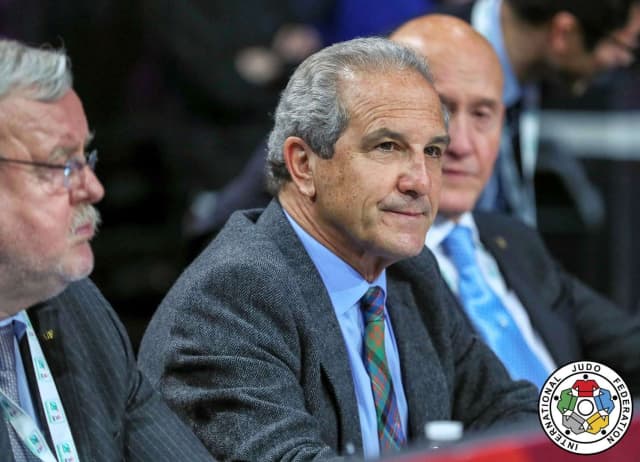 "Moving on is part of life and new people are talented and knowledgeable and skilful and they are ready to apply their contemporary knowledge for the development of judo. It's time to give the floor to a new generation.
I am very happy, however, that President Vizer gave me the honour of continuing with the Executive Committee for so many wonderful years. Judo has been and continues to be such a huge part of my life, my passion and after all these years it still makes me happy. I very much appreciate Mr Vizer showing his faith in me and my experience and I am sure I can help in some way, in a newly defined role. Whatever the IJF needs, I will be happy to do my best."
No matter how positive Mr Barcos is about the changes, it is normal to expect some sadness. Life will certainly be different.
"The truth is that the adrenalin from the difficult moments is something unique. The decision absolutely must be the right one and must be made with almost no time and under a lot of pressure. We have a team, in most cases, able to take the right decision. It's always complicated in judo and usually someone will be unhappy, but I have always approached each task with passion and fair play at the core.
I'm sure I made mistakes through the years, but our team has become stronger and stronger and all decisions are taken with an honest heart. I have always strived for true judo to be at the centre."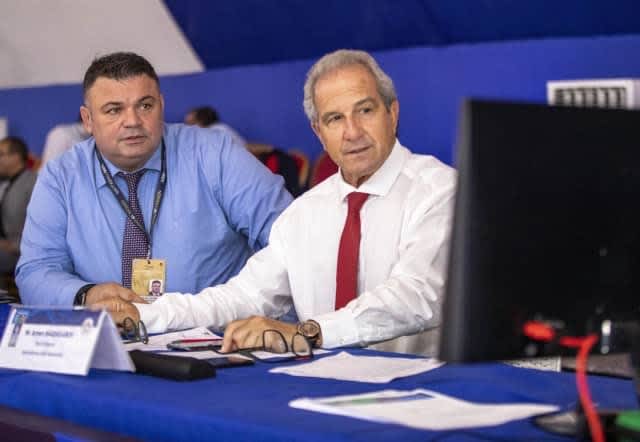 I am privileged to have had so many years being a part of something so special, working at numerous Olympic Games and world championships. I started my refereeing career at the Moscow Games and have now attended more than ten Olympic Games. I will miss the opportunity to feel the emotions and watch the coaches and athletes, seeing their faces, the tension for them and for their teams. Yes, that will be missed. I may still be there, but in a different capacity."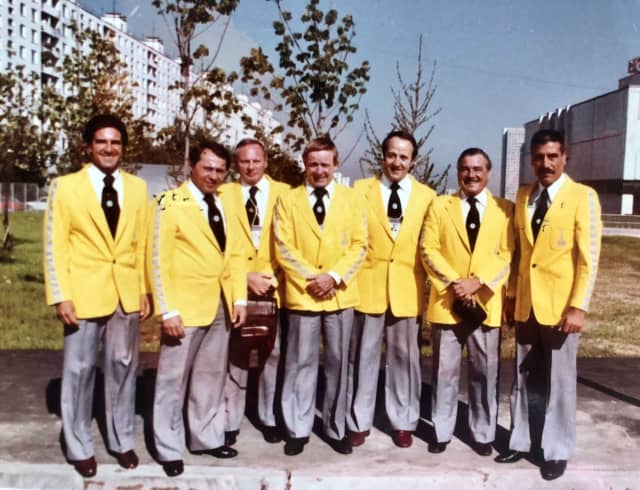 With such a wealth of experience at every level of judo, as a judoka, a coach, a referee, a national federation president and an Executive Committee member, Mr Barcos remains open to new challenges.
"Maybe next, with so many events and meetings, I will be given the opportunity to use my Spanish language to help in the area of refereeing and general judo projects, possibly assisting in Pan America.
To work under the guidelines of President Vizer is an honour. He has truly revolutionised the sport and has built an incredibly capable team, specialists in organisation. I offer sincere thanks to the leadership of the IJF. It is very important to have a president with power, courage and charisma, to both revolutionise and evolve but without forgetting the principles of our sport."
For someone with many decades at the service of judo, there are numerous stand-out memories.
"Every time I finish an Olympic Games or world championships the atmosphere is so positive. You realise that despite any controversy, the overall impression is fuelled by elation. I have always been proud when the referees have appeared to be unimportant; this is how we know the refereeing is good!
Particularly, it was my dream after being an athlete and coach to work at the highest level of refereeing and in 2001 when I was selected to be the Refereeing Director, I really felt that I had achieved what I had been working for, but did not feel it was a conclusion or destination. The role opened new possibilities and I really wanted to improve refereeing, across the world. That intention was important for me and it felt like a huge opportunity to be able to express my passion."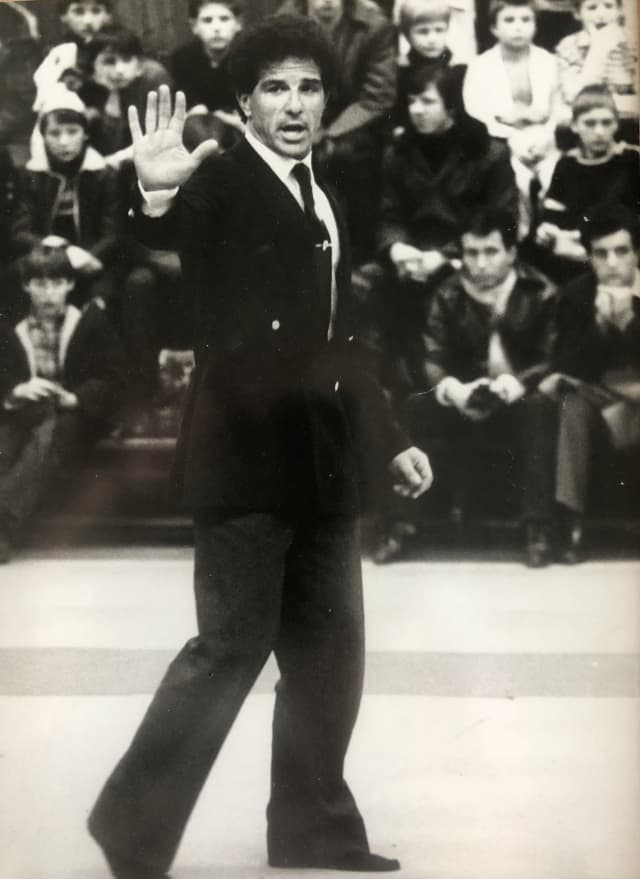 "The refereeing seminars started some years ago but now we have evolved to make them more rounded education events. I consider our development in this area to be important. Judo must maintain the values and the image but not be afraid of evolution. We can maintain principles and authenticity but we can and must change, for media and for coaches and for science. Fair play comes first and with that in mind we must continue to work hard to avoid mistakes. We now use technology more than ever before, to help in difficult moments. The speed of our sport is such that we can reduce the mistakes significantly this way. Our goal is always zero errors. Education is a key player in all of this and I am proud of the part I have played in that."
Of course it has not all run smoothly, despite our best efforts. In London I was obliged to change a decision and it produced a lot of controversy. It was not so easy but I think in the end was right. I remember the controversy caused by the Shinohara v. Douillet final in Sydney and how that tiny moment took over the final feeling of that whole event. It can destroy what we build and that is why we work so hard. I was on the Refereeing Commission at that time and I really felt a responsibility to not allow that type of moment to ever happen again. The basic principle is honesty and fair play, as it was then, but now we are more open to using all means at our disposal to ensure fairness of result and transparency of process.
From technology to supervision, we must employ all positive protocols to make sure we stick to the real values of our sport. As soon as we need to discuss these principles at events, we know we haven't got it right! Step by step we have built such an incredibly strong commission. Many referees can be involved at the highest level and we select only with quality in mind. If we continue with this mindset, the future will be even brighter."
Mr Barcos may be stepping down from his 20 year role as Head Referee Director, but it is clear from his emotional and sincere discussion of this moment that his heart remains full of judo. Mr Vizer, IJF and the entire judo community thank Mr Barcos for his service, his warmth and his continued approachability. It is easy to work with people who embody the judo values and we look forward to a sustained but different relationship with Mr Barcos in the coming years.
At the 2021 IJF Congress, Mr Vizer presented Mr Barcos with the President's Award, the statue of Jigoro Kano Shihan, in recognition of his long and distinguished service to the sport of judo and to the IJF.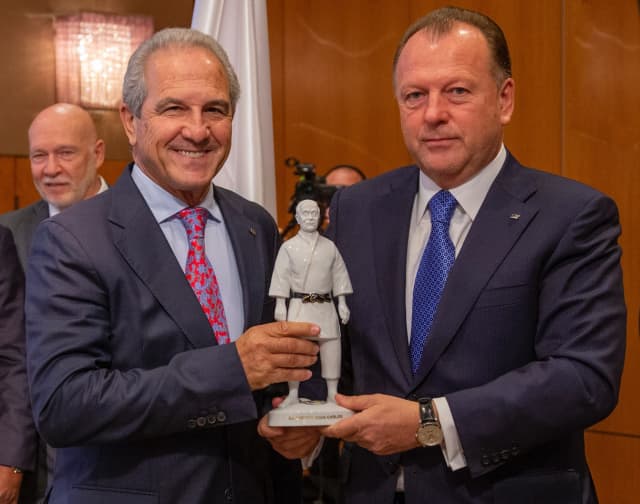 The new Head Referee Directors are looking forward to picking up the mantle and will be in position for the World Championships in Hungary, 6th - 13th June 2021: Mr Daniel Lascau (ROU), Mr Ki-Young Jeon (KOR) and Mr Armen Bagdasarov (UZB).