Nekoda Davis (GBR), Hannah Martin (USA) and Moira De Villiers (NZL) have something in common, well, a few things really. They are all registered to compete in Portugal at the Almada Grand Prix. They all do judo, obviously. Less obviously, they are all mothers. Each has a young child and has made the tough decision to return to elite sport.
To become a mother, a parent, wreaks havoc in our lives, even when planned down to the tiniest degree. There's preparing for things and then there's preparing for parenthood! If you are also an elite athlete, this can bring major complications. Sleeping when there is a newborn around can be tricky and we know that sleep plays a major part in recovery and capability for athletes. Timetabling can get messy when nap times don't marry with training schedules and the work rota of a partner. From nutrition to rest to scheduling to mental fatigue, it's a minefield one rarely tip-toes through in any sport.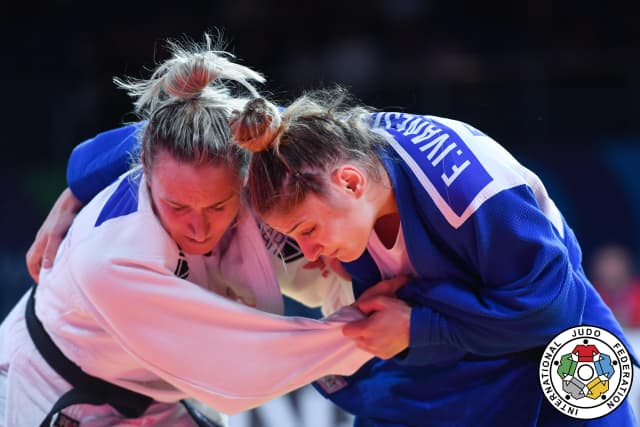 Nekoda, Hannah and Moira are not alone in the judo world though. World medallists Kim Polling (NED) and Clarisse Agbegnenou (FRA) have recently done the same. Five time world champion Clarisse returned at the European Club Team Championships in November and looked as strong as ever. Kim came back in Abu Dhabi in October and at the end of 2022 placed 5th at the World Judo Masters, climbing back into Olympic qualification contention already.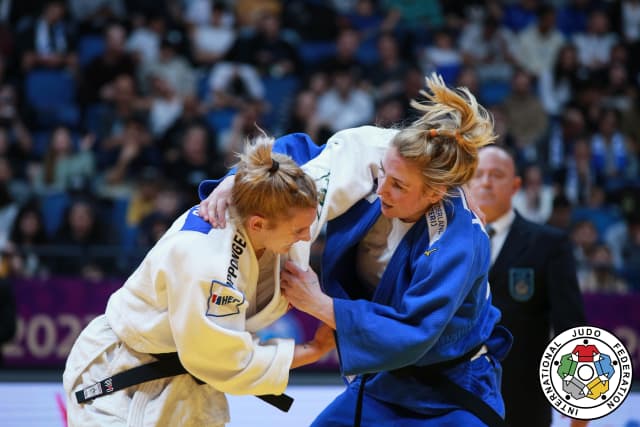 Their tenacity and stubbornness, those traits which stop them all from just calling this sports stuff quits, are needed now more than ever and all five of these women have these traits in spades.
Women in sport have always had to choose, eventually, between family and sport. Men do too but their bodies don't take the same beating as those carrying and giving birth to babies. It's no small thing for anyone, let alone those wishing to return to elite sport. Sport competition is unforgiving and won't allow any drop in training efficiency or commitment, no prejudice, it's just how it is. Gaps and time out show up when faced with an opponent who isn't interested in your familial circumstance and it is right that it is that way; it has to be.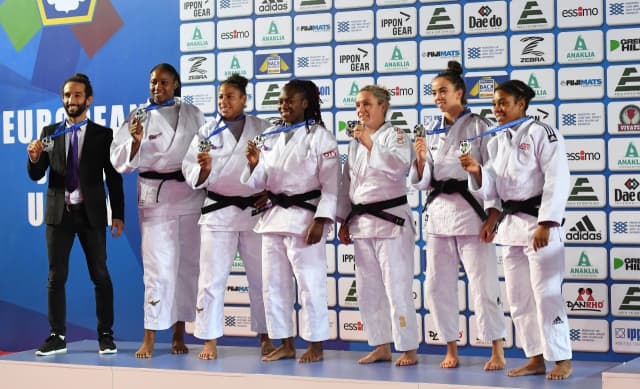 Speaking about this subject honestly has been taboo, just ignored to a large degree. Many whom have tried to come back haven't made it and others have made the decision to retire early in order to start a family, without considering the possibility of a return to play. That's ok too, of course, but imagine a playing field that accepts motherhood as a potential part of the journey, allowing for that time, the rebuilding, with appropriate national federation systems and an openness of conversation. There may not be many wishing to embark on that life but those who do must be accepted and even admired for doing so. These strong, challenging, resilient, persistent and extraordinarily honest athletes could be seen as inspiring for all of those reasons way beyond their metal. Add this huge life choice into the mix and there is clearly a whole new layer of extraordinary to accept.
Double world medallist Nekoda Davis and Olympic champion Clarisse Agbegnenou are pleased to be able to talk about it; each now has a young daughter and their ideas about parenthood and elite sport are aligned.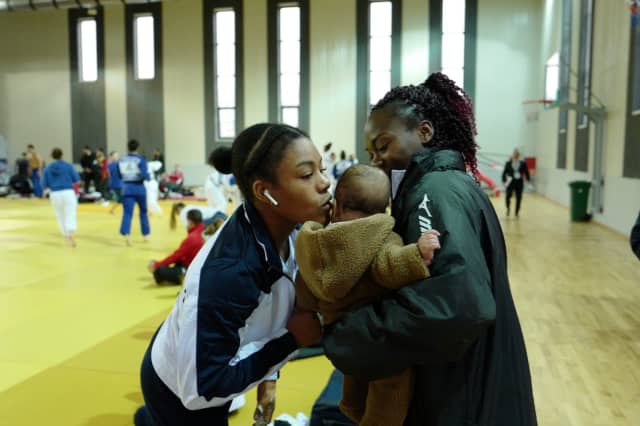 Nekoda opened with a bit of honesty, "Some conversations show people's ignorance. If things aren't seen openly then people believe they can't be done," noting the expectation for new mums to stay at home. "I feel like this situation will only be strange for this moment in time and it makes me want to be even more successful. Once we are seen making these choices, other women who want families will see it as a possibility. We are showing what our bodies are really capable of. That also gives me the motivation to be successful. We are leading the way."
One could ask why it was so important to have a child now, rather than waiting until retirement but Nekoda answers easily, "I'm doing it because I didn't want to continue without my family. I wanted to continue with high level judo and now I'm in a place where I don't feel I can do one without the other."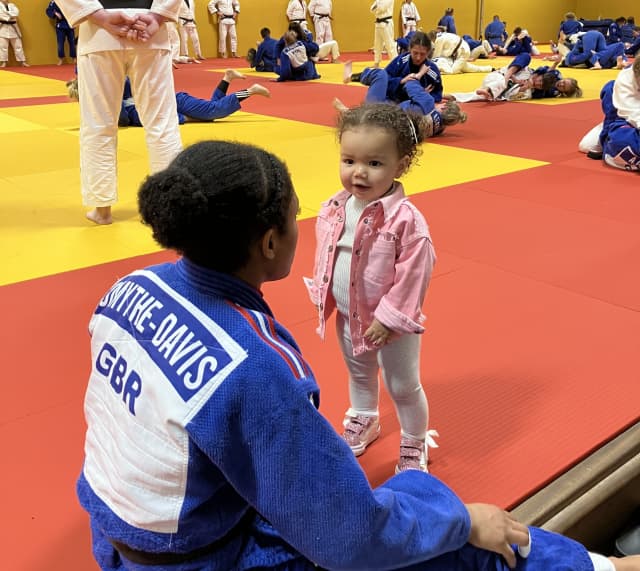 Clarisse adds, "For me it was that I really wanted to have a baby, simply that. I did what I wanted with the Olympic gold, met my target, but I knew I could not do another cycle without having my family. I couldn't do one justice without the other. My desire to be a mother was stronger and I'm so happy with myself now. My head is in a new place."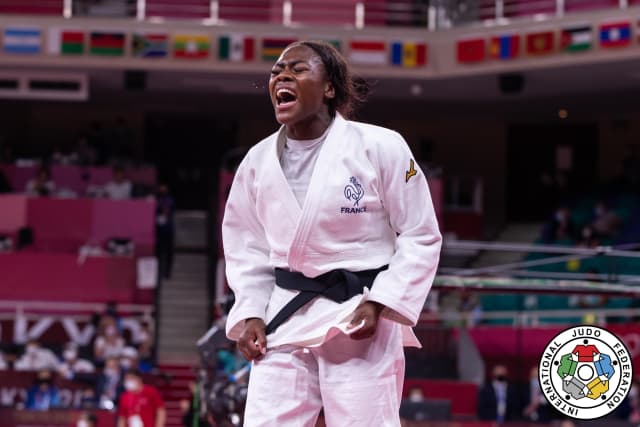 Yes, it's really hard to come back after having a baby as our time-management is so different. I'm breast-feeding still so I have to go to the main things only; there's no extra time for early or late extra training, for now. I have to skip some things but not forever. My body has felt pretty okay. I don't have enough time and to rest and recoup all my energy." She laughed, "I can't have those long massages now, it's a part of the deal."
Unfortunately at her first event back Clarisse suffered a minor knee injury but she has an unusual perspective on that now, "My baby is taking care of me now I'm injured. You can't know until you try it. Being with her keeps my mind focussed, there isn't time for anything else."
Nekoda goes on, "Being a parent makes you better at your job. My Ryia is first and something else will always be the thing that has to give. It's not about training harder but more intelligently. I'm not wasting any single minute of time. My time with her will be quality time!"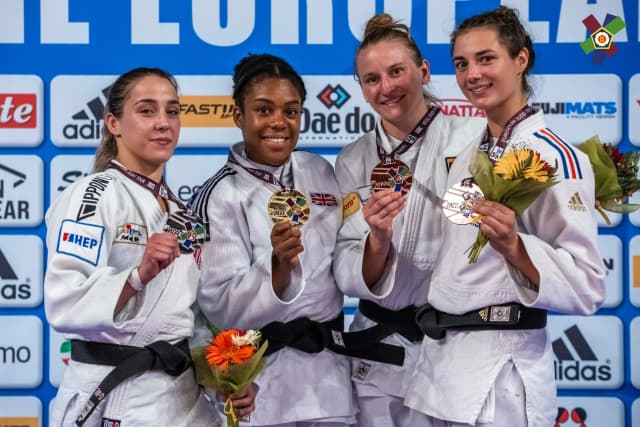 "At my first competition back someone, whom I shall not name, put their hands out to me and asked why I am here? They were questioning why I am back and indicated that I should think about what it will take away from my child, how much I will miss things. They seemed to want to remind me that my priorities should be different. Where is baby? No-one would ever question why my baby is with me, as her mum, but it happens that people are surprised that I leave her alone with her dad. All this solidified my 'why.' When I reflect I'm more sure than ever. I'm secure in it and it makes sense for us; it has really strengthened everything."
Nekoda then referred to our relationship. As her coach since she was 11, Nekoda has seen my life grow and change with the addition of children. "Seeing the bond you have with your children is amazing. I see that example and know that it can be done!"
Clarisse says similar, "We have a lot of support from our families and partners and friends. On the judo mat there are always people to take the babies and love them. It is an extended family, as we always say in judo. My mum came to Georgia with me, for example, and took care of Athena for me, so I can trust my daughter is more than okay and I can do my job."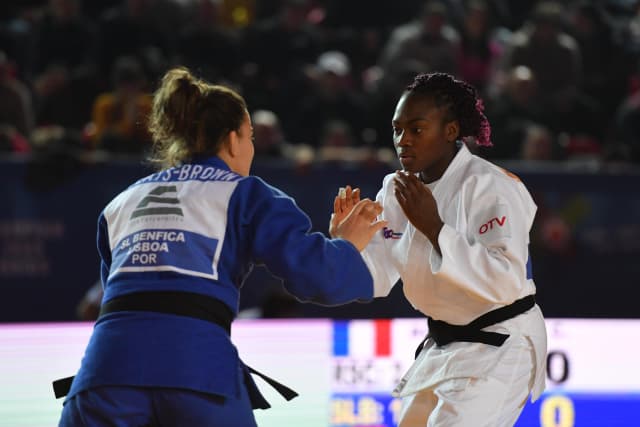 Nekoda is grateful for her teammates, "I turn up at the training centre and one of the team just takes her and it's incredible. I love that no-one there questions what I am doing, they just support us."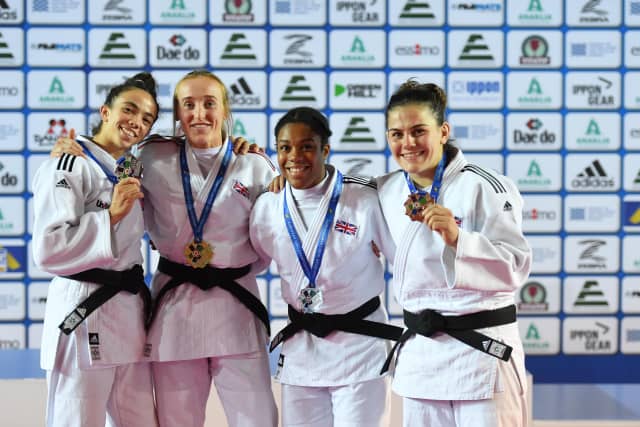 What better representation of jita kyoei could there be? The team strengthens their members by ensuring every part of their lives is understood and supported and in return Nekoda and Clarisse can give of their best for their teams, their clubs and their countries.
Clarisse confirms that, "They like the baby but also they want to help. I like that someone helps me this way and when I'm in a situation to return that love for my team, I will, happily."
Nekoda notes, "They also see our vision and what we want to do, what we want to achieve and I think they are proud to be with us."
"People should know it is not easy but if you really want to and you can create the possibility to do both, then you should. Those who say you're wasting your time are not really understanding what is happening, these are superficial ideas,"adds the French champion.
Moira De Villiers also spoke about this issue, when competing in Jerusalem at the end of 2022. She said she felt stronger now than ever and that every part of every day had purpose.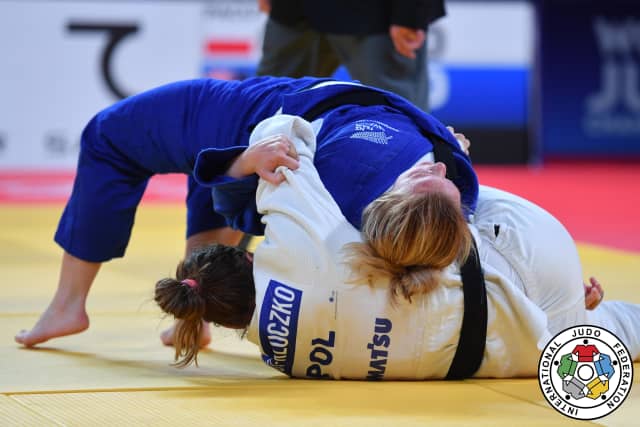 Nekoda finished with a strong statement, unequivocal confirmation of her position, "I genuinely wouldn't be as good a mum if I didn't have my judo and training and vice versa. It's not for everyone and I respect those choices but I need my thing and it makes me a better mum, a better person. Isn't this the purpose of the educational side of our sport, to help us become better people within our communities? All mums need to have the courage to do what is best for them and their families."
Efficiency is the domain of any busy mum but also every elite judoka. There is a crossover of character and goals and perfect alignment with judo's educational underpinning. This new way to approach a sports career is impressive but can also, with such strong examples, become a normal aspect of our expectation and acceptance. It is seiryoku zenyo at its finest, after all.